The rise of the digital landscape has had a considerable impact on the methods that businesses and organisations use to source new employees. Before the internet and social platforms became entwined with our daily lives, businesses had a much smaller scope of candidates.
Thanks to virtual hiring, the pool of potential employees has been substantially expanded, allowing for candidates from all over the globe to seek job opportunities. This new method of hiring comes with a variety of benefits however, there are still many challenges when it comes to discovering the right talent for the company and the virtual onboarding process.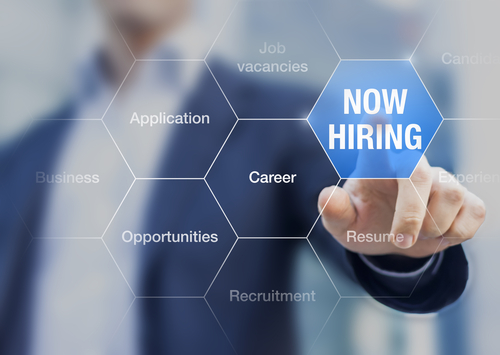 Now more than ever, virtual hiring has become a necessity. As the world goes through the collective trauma of the COVID-19 pandemic, working from an office has become challenging, with many businesses choosing to have employees work from home. Because of this, working remotely has become the norm. Therefore, virtual hiring has been thrust into the spotlight and is becoming an essential part of modern day recruitment.
Virtual recruiting and onboarding is now the way forward, but we need to tackle it by using effective methods to ensure a smooth onboarding process and employee integration.
A Brief Introduction by Amit Vyas
As businesses throughout the world adjust to working remotely, the hiring process has had to adjust right alongside.
As an employer of individuals across the globe, I understand the responsibility that myself and my partners at Nexa have when it comes to the virtual hiring and onboarding process. Not only do we have to take sourcing the right candidate for the role into account, but we need to understand and unpack the challenges that they face when joining the environment on a virtual level. Face to face interactions have been replaced with Zoom calls, and specialised communication platforms such as Slack, and getting to know the company and its corporate culture becomes difficult to navigate for a virtual employee. There are a variety of personal and environmental limitations, socialising challenges, and the inability to answer ad hoc questions as they arise.
I believe it is of utmost importance to help new, virtual employees and existing employees to integrate with each other. In order to achieve this, it is important to create a streamlined and successful virtual hiring and onboarding process. I believe that this can be achieved by opening up conversations, sharing insights, and discussing successful methods of virtual hiring, with a variety of industry experts. This is why I collaborated with Liz Capants, the Founder & President of EBC Associates, one of New York's most experienced and knowledgeable Global Recruitment and staffing organisations, to provide greater insight into this process by making use of the experience of others. By understanding these different experiences, we hope to provide helpful information to those requiring assistance when it comes to the virtual hiring process.
Another industry leader that we are working alongside is Igor Lev, the Founder of Eureka, an automated, dynamic new hire onboarding company that reduces busywork and engages new hires, managers and teams.
Harrison Kim from Pavestep, a renowned performance management company, is another thought-leader who is sharing virtual hiring insight with us, as is Sagar Rege, the owner of Liwa.tv, a Video Production Agency based in Dubai.
Capants, Lev, Kim, and Rege, have spoken extensively to clients and candidates about their personal experience with virtual hiring and onboarding. By collecting this kind of information and insight, we are able to formulate ways in which we can make the hiring process more efficient and effective. For the purpose of this article, they have provided access to these interviews, which provides insight into key moments that have helped make for a successful virtual hire.
The Virtual Hiring Process
While face-to-face interviews should never be undervalued as they facilitate personal connection, virtual recruitment has become the norm, especially with social distancing measures in place. We spoke with three employees who have recently gone through the virtual hiring process and they share their experiences, challenges, and successes with us.
What has been the biggest challenge starting your job in the virtual work model?
Nursen Demiroz, Employer Partnerships, Yale University School of Management:
"Missing out on the casual conversations that would happen in-person. Just popping in to ask a quick question. Zoom-fatigue affects me to research and read up more on Yale newsletters etc."
Anon 1: "The biggest challenge has been the inability to just turn around and ask someone for guidance on who to talk to for a question. You miss the exposure to all sorts of little pieces of information from simply being in the same room. Getting to who has the right information or finding out who to talk to adds time to everything I am trying to do."
Anon 2: "Interviewing remotely was new and I still don't think it is ideal. Building rapport is tricky within a 30-60 min window and is significantly trickier on a video call. The limitations of video calls, especially in an interview setting, makes the entire process harder. E.g., hard to pick up on non-verbal cues from the interviewer through a video call.
You just recently got hired - walk us through your hiring process?
Anon 2: "Applied online through the company's website. HR coordinator reached out. 2 weeks later we had a screening call that led to a Zoom meeting with the hiring manager. The hiring manager let me skip the modeling case and coordinated a Zoom with the CFO the next week. Offer was given within the week."
What have you had to do differently to engage with colleagues, without the Face to Face (F2F) interaction?
Nursen Demiroz, Employer Partnerships, Yale University School of Management:
"I had to create more opportunities to connect, as you do not have those impromptu encounters if I was to be on-campus. We have more meetings now than before apparently. Daily check-ins with the bigger team."
Anon 1: "Obviously without F2F interaction , Zoom has become the standard. At the company, the teams I interact with are based across the Mid-Atlantic region, so zoom/ video calling has been embedded in ways of working for some time. In my former role, video conferences were the norm, so that has not been an adjustment for me. I actually believe video calling is more productive than telephone calls."
The Virtual Onboarding Process
Once you have gone through the virtual hiring process, the next step is onboarding. Traditional onboarding gives your new employees an overview of your business, values, company goals, and mission. Virtual onboarding eliminates the face to face factor, and offers new challenges that need to be overcome.
Companies are now using HR and onboarding automation platforms such as Eureka (eureka.work), that ensure consistent and repeatable processes across different teams, departments and locations. A benefit of this is that it reduces the administrative overhead and miscommunication that can often occur when trying to plan and coordinate multiple stakeholders, and processes in a remote setting.
The three employees we had the opportunity to interview, share their virtual onboarding experiences with us.
Do you feel the onboarding process will be prolonged as a result of the virtual work environment?
Nursen Demiroz, Employer Partnerships, Yale University School of Management:
"Not in-terms of how I do the job. After the first 3-4 weeks, I started feeling more comfortable. Maybe it is because I am already a seasoned professional in my field. It could have been different for more junior or an entry level employee. I am more prolonged in-terms of working conditions. For example, I like to print stuff and highlight, read hard-copy. Working from home is tough, it is hard to focus, and associate home as a work-place. On the other hand, I will be missing out on a full recruiting career fair this Fall due to COVID-19 pandemic, career fair will be virtual."
Anon 1: "I was pretty far along in the interview process before everything went virtual. I only had one interview remaining and it was with someone who wasn't based in NY and would have been video anyway. My actual on-boarding process was smooth and seamless, and I believe quicker and more efficient than in person. The HR on-boarding was a video conference that was condensed from a full day to 4 hours, and focused on the key material items.. I have found the full day ones waste a lot of time. This way, all the important topics were addressed and anyone could follow up with specific questions, rather than asking specific questions in a room full of people."
What new ideas or initiatives have you had to implement to help assimilate into the company culture?
Nursen Demiroz, Employer Partnerships, Yale University School of Management:
"More meetings, daily questions, weekly fun engagements, one-on-ones with everybody, reading newsletters."
Anon 1: "This has been the hardest challenge, getting assimilated and replacing all the "water cooler" talk. You don't realize all the little pieces of information and that you pick up just by simply walking around an office. I have to proactively reach out and set up meetings. Each time I reach out to someone, I first send an introductory note then follow up with the meeting. I now ask at the end "Is there anyone else you think I should meet that would help me either with my specific role, or to just better understand the company."
Do you have the opportunity to provide feedback on your new onboarding process?
Nursen Demiroz, Employer Partnerships, Yale University School of Management:
"Yes, I should be able to. I am in contact with the HR team."
Anon 1: "Yes, I was supplied with a detailed on-boarding survey both the day after to ask about the initial session as well as after 30 days."
Walk us through your onboarding process.
Anon 2: "Onboarding was rocky. Being a Canadian and needing a working visa my onboarding was delayed when the boarders closed due to COVID-19. My company found an alternative solution but that meant my start date was pushed back twice due to delays in legal filings and background checks. Even after I officially started, I did not have a work issued laptop because there was a shortage of specific laptops in Canada due to spiking demand from work-from-home policies across the country. Work also sent me the wrong laptop twice: French keyboard instead of English the first time and the second time they sent me a Macbook instead of a Windows laptop. I also had huge issues setting up the security features to make my laptop functional because the office manager forgot to send set up instructions with the laptop and a soft copy was not readily available at the time."
What were the biggest challenges as a new employee going through his onboarding process?
Anon 2: "See above for examples. In general I would say miscommunication and lack of support along the way. In-person process would have likely had personal time with IT support that would have insured proper set up. Also the delays in shipping contributed to major delays in the onboarding process."
What did the company do / could it have done to make it a better experience for you?
Anon 2: "Bypassing the modeling case was a strong signal that the manager believed in what I brought to the table and recognized my skill set. Overall, it was a pretty smooth process despite the onboarding issues but those are more understandable given COVID-19."
Key Takeaways on the Hiring Process
Prepare and Test Technology
We have all grown accustomed to Zoom meetings due to the Covid-19 pandemic, but it is important to make sure the technology you have chosen to use is working properly. Make sure to know the ins and outs of the software to ensure a streamlined interviewing process. This makes the process smoother, and easier to manage.
Prepare Candidates for the Interview
When you set up the interview, make sure to include all the relevant information including technical tips, time zone differences, and if they need to download any specific programs to their desktop, laptop, or mobile device. Much like a traditional interview, prepare your candidate with information regarding how long the call will take and who they will be meeting with in the interview.
Don't Disregard your Brand Identity
As the hiring process is done online, it is easy to forget to incorporate your brand identity in the process. You want the candidate to understand your business mission and business values from the get go. Try to implement creative branding tactics, such as a welcome video for candidates before the interview. It is the little things that create a more personalised, and comfortable interview process.
Key Takeaways on the Onboarding Process:
There is no one size fits all approach when it comes to virtual onboarding. Many aspects need to be taken into consideration such as your new employers work experience, job specs, and team interaction. You need to build an onboarding strategy that is true to your company culture and brand identity, while delivering helpful information and skills that employees require to be a successful part of your organisation.
But before your employee begins the job, you need to make sure they are set up correctly. This is where pre-boarding becomes vital.
1. Pre-Boarding
Before your new hire settles in for day one, you need to make sure that they are ready to hit the ground running. This is where pre-boarding becomes essential. Pre-boarding refers to the period between the hire signing all the documentation and their first day on the job. You want them to enter the job with confidence, and a sense of security, and this is done by making sure everything is prepared for their first day.
Shipping through the company laptop, setting up their email address and email signature, sharing your company profile, and collecting important information are all important steps to consider. If you work with a Learning Management System (LMS), you may want to assign training sessions to your new hire to complete before their first day. All of the above will prepare your new employee, and arm them with the tools to manage their first day on the job.
2. Structured Socialisation and Personal Connections
With today's technology, virtual onboarding can be similar to face to face onboarding. Much like traditional onboarding, you need to have sessions that explain your brands core values, mission statement, and internal policies. This can all be done online, thanks to programs such as Zoom and Slack. But one of the most important parts of virtual onboarding lies in communication and engagement.
During the traditional interview process, potential employees are able to meet recruiters and managers face to face. This face to face connection creates a feeling of connection and comfort, nurturing familiarity. With the virtual recruitment process, there is a screen separating the potential employee from the recruiter or manager. This process can make the potential employee nervous about the interaction as they have not had the opportunity to read personal cues on a face to face level. The best way to correct this barrier once the hiring process has been completed, is to establish connection through the onboarding process.
On an employee's first day in a traditional setting, they would usually be shown around the office and introduced to their new team members, and co-workers. Establishing these connections is an important part of the onboarding process, and establishing these connections should not be overlooked.
Tips to help establish connection:
Virtual Meeting Tools:

By making use of advanced virtual meeting tools, such as Slack, introductions and welcomes can be as effortless. These tools allow new hires to seamlessly engage and interact with their teammates and managers.


Establish Touch Points for Engagement

: By establishing ongoing touch points, you can maintain culture by keeping employees motivated, engaged, and connected. This can include daily office standups, or office-wide virtual meetings. Other options include video updates from managers or the CEO and daily/weekly check-ins with the team. It is important to create a regular schedule for engagement and communication as this will make your virtual hire feel part of a team, and less isolated.


Manager Check-Ins to Answer Questions:

Managers should set up weekly check-ins with the new hire, allowing them the opportunity to ask questions, voice any concerns, and review progress. This interaction will make the new hire feel more comfortable while working remotely.
3. Alignment with Company Values
Research has shown that 81% of new virtual hires will fail due to lack of alignment with the culture. Therefore, having an onboarding process that reinforces this culture is vital.
Tips to educate your new hire about your company culture and values:
Get social:

Social media is the perfect place to share your company culture. Invite your new hire to join all your social platforms so they get a feel for what your business represents.


Company History:

Send your new hire information on your company history. This should be part of the welcome pack or onboarding curriculum.


A Personal Guide

: Provide your new hire with a "work buddy" who has long-term experience with the company. Let them know that they can reach out to this "buddy" or mentor at any time. Make sure the lines of communication are always open, either through email, phone, Zoom, Slack, or your preferred communication tool. This will help your new hire feel at home and gain greater insight into the culture of the business.
4. Welcome Feedback
It is important to note that almost 90% of new hires will make up their mind about whether or not they want to stay at the company within the first 6 months. The cost of employee turnover will vary depending on role and wage, but can easily become expensive. In order to avoid this, it is important to welcome and encourage feedback from your new hires.
Reach out to them, and make an effort to understand what may be bothering them. Once you are aware of this, you have the ability to fix it before you lose them as an employee. Many employees may not trust the process of sharing this information with their managers or bosses, but there are ways to gather feedback from them in a way that removes any fear.
Consider the following options:
Have the HR manager or the company "buddy" check in on your new employee regularly. They can find out if there is anything your new employee is struggling with, and if they need assistance.

Allow space for anonymous feedback through online portals or company surveys. This will help you collect the relevant information without asking employees to provide their names.

Train your managers to ask the correct questions when receiving feedback from your new hires. These include: "What can we do to help you be more successful?" or, "What would you do differently for onboarding a new hire?"

Always act on the feedback that is provided. Employees will be more motivated to come to you with feedback if you approach their concerns.
In Conclusion:
Virtual recruiting is the way forward and successful onboarding is in direct correlation to the success the candidate will have over the first 6 months of employment. In order to retain new hires, you need to create a successful virtual hiring and onboarding process, one that focuses on communication and engagement, and offers a clear path for employees as they enter a new company.
The insights and tactics provided in this article offer different perspectives when it comes to implementing a successful virtual hiring and onboarding process. As we all adjust to the current Covid-19 Crisis, many challenges present themselves, but virtual hiring and onboarding can be highly effective when implemented strategically.