For those who have been following HubSpot over the last decade or so will not be surprised by the company's success. Founded in 2006 by Dharmesh Shah and Brian Halligan, the company today has over 15,000 customers in over 100 countries around the world and is listed on New York Stock Exchange with a valuation today of US$ 1.93 billion.
In the GCC, there are already a significant number of HubSpot customers, despite there not being full Arabic language support. While were told that this will shortly be resolved, HubSpot still remains the platform of choice for businesses wanting to unify their online marketing efforts and combine the impact of this on the number of sales leads and customers generated.
HubSpot Training Required?
If you are already a paid HubSpot customer and are not sure that you are currently making the most of the platform for your business, we can help. Nexa is HubSpot's only Diamond Certified Partner in the entire GCC region and have an experience team of HubSpot qualified professionals who work with a number of high profile clients in the Middle East.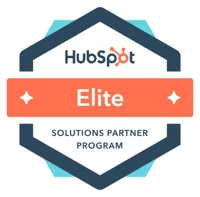 What you will learn:
How HubSpot should be used for your business
How to make an immediate impact on Google
How to generate qualified sales leads
How to communicate effectively and efficiently with your sales prospects nurturing them carefully through your sales funnel
How to integrate your sales and marketing efforts for the good of your company
Our 1-day intensive training will not only provide a customised solution for your company but also allow all stakeholders from your C-Suite to Admin better understand online marketing, search engines, social media and how these can combine to create a winning formula for your business.
How to get started
All of our intensive HubSpot training sessions and workshops last for 1 full business day and are not limited to hands on training of the platform itself. We will provide information, strategies and ideologies related to inbound marketing and how this can specifically impact your business. We will also look closely at your competitors and provide you with the positioning and information you will need to start making an immediate impact.
We understand that HubSpot can be a difficult platform to master, but once you do understand it's power, the way that you market your business will change forever. That's why we're here to help - we want every forward thinking company to embrace the power of inbound marketing.
If that sounds good, please complete the form to get started or call us on +97144329464