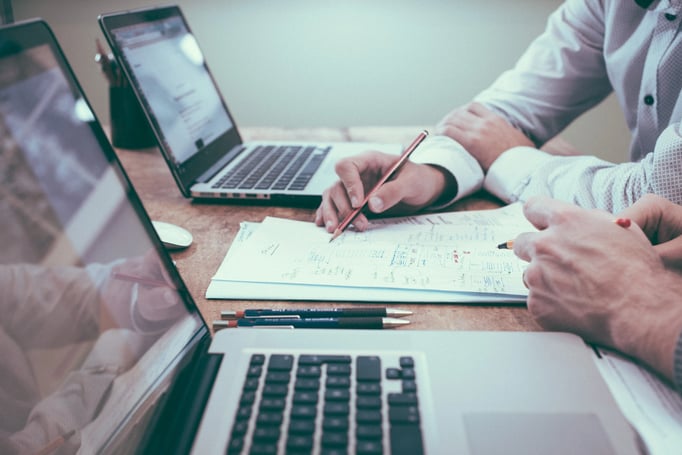 Many economists have forewarned that a world recession in 2023 is highly probable. In a September 2022 report, the World Bank stated:
"As central banks across the world simultaneously hike interest rates in response to inflation, the world may be edging toward a global recession in 2023."
However, recent insights have produced a more positive outlook for the year ahead. Rather than a full-blown recession, it now seems more likely we will experience an economic "slowdown." The latest reports come from the IMF with chief economist Pierre-Olivier Gourinchas, who said during a news conference on January 30th that global economic conditions have improved because inflation pressures have begun to ease. This is, of course, a relief for businesses, but while not as dire as a recession, an economic slowdown still requires careful consideration. How do we stay savvy while not totally forgoing a "business-as-usual" mindset? Let's unpack this.
Business strategies for the economic slowdown
Regardless of what ends up happening, you should be prepared for every scenario. There are several strategies you can implement to "slowdown-proof" your business.
1. Focus on your core product
During growth periods, your business is able to expand its offering and provide customers with more, varied services or products. In a downturn, however, the best thing to focus on is whatever your business does best. Return to and bolster your core product, whatever it is that brings the most profitable results. This is not to say you should abandon all other products or services you provide, but rather to put the majority of your energy into your "best seller."
2. Pay attention to your target market's behaviour
During economic hard times, consumer purchasing behaviour is naturally subject to change. Just as you may be feeling the pinch, so are your customers. Market research or "listening" is crucial. Focus on adapting your marketing and sales strategies in accordance with how buyers are researching for products, and what they are spending, and on reframing your marketing campaigns to accommodate any new behaviours.
3. Avoid price wars
A common response to economic downturn is for businesses to drop their prices in order to remain attractive to customers. Rather than engaging your business in a price war with competitors, focus on how you can provide more value to consumers while retaining prices. Rapidly dropping prices is a risk for several reasons; you can damage the perceived value of your product in the long term, and, ultimately, drop your profit margin because you are selling your product at an unsustainable level. Avoid panicking about what your competitors are doing and aim to place your product as the most attractive and valuable option available to consumers.
4. Overhaul and optimise your marketing strategies
In order to keep your business in the consumer's field of vision, you have to concentrate your marketing efforts and stay visible. While you may be trimming budgets and aiming to streamline your organisation as much as possible, reducing your marketing budget is not necessarily your strongest move; rightly executed marketing campaigns can help your business come out stronger, despite a downturn. Strategies can include;
Optimising your use of automation software
The more you automate the menial elements of your business processes and systems, the more hands you have on deck to focus on designing and implementing strategies to combat the downturn.
Prioritising low-cost marketing channels
Think social media platforms, email campaigns, and organic search traffic. All of these can be utilised for free.
Focusing on customer retention
Naturally, businesses can expect to see a decline in customer traffic in tough economic times when everyone is trying to save. It is crucial to focus on maintaining your customer base during this time, so focusing on customer retention strategies will be extremely important. Loyalty and rewards programs, exclusive access, benefits, or prices, and personalised offers are all methods by which you can entice your current or new customers to remain loyal to your business despite the financial pinch they may be experiencing!
A looming financial downturn may seem daunting, but businesses that double down on strategies such as these have better chances of coming out the other side unscathed or better. Importantly, don't panic. Focus on what you can do, and continue to optimise your approach to handle every new development. At NEXA, we can help you prepare and execute your marketing strategy. Get in touch with us to find out more.