As Covid-19 (aka the Coronavirus) spreads to global pandemic levels, the disruption to the lives of the global population is significant. At the time of writing (1st March 2020), 85,851 confirmed cases with 2,928 deaths reported. While the world comes to terms with the impact of the virus and seeks ways to contain its spread, the impact on the global economy and businesses all over the world provides challenges that many businesses were simply not prepared for.
Travel bans - both forced and voluntary have impacted global business travel, which in today's world has serious consequences impacting the airline, hotels and ground transportation industries. The impact on trade shows, exhibitions and conferences has also been significant with a number of high profile events already cancelled. The Mobile World Congress, a annual event hosted in Barcelona that brings the mobile technology world together, was cancelled with neither attendees nor sponsors eligible for refunds with the organisers referring potential claimants to the force majeure clause in their contract.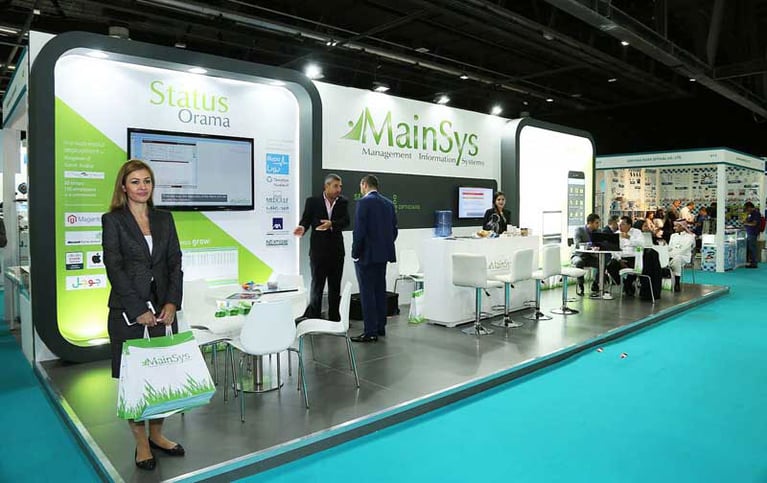 The organisers of the Mobile World Congress were not alone in taking decisive action to stop large groups of international travellers congregating in confined spaces. In fact, here are the list of other major international technology events that have been cancelled to date:
Facebook Global Marketing Summit in San Francisco
Facebook F8 in San Jose, California
EmTech, Asia in Singapore
Google News Initiative Global Summit in Sunnyvale, California
Shopify's developer conference, Unite, in Toronto
Other international events cancelled include:
ITB Berlin
Dubai Boat Show
While the lack of refunds are a nuisance for many, the wider impact of these cancelled events are on those companies that rely on trade shows, conferences and exhibitions to grow their businesses. While some trade events are proceeding, there's no doubt that audience and attendee numbers will be impacted. The clear consequence of this is that reduced attendee numbers will reduce potential sales opportunities, which in turn may significantly impact business performance and growth.
There's not a single person on this planet that doesn't want an end to the virus so that normality can be resumed but in the short term, the possibility of this seems highly unlikely.
How can businesses continue to generate new sales opportunities?
Until Covid-19 is fully contained, B2B focused businesses that rely on trade and industry events should be assessing their options. The continuation of travel creates risk for employees, which should be seriously considered, and that is of course assuming that events will continue to proceed. Here are some of the options available to businesses looking for alternative solutions for lead generation:
Investment in Digital Marketing
While sellers may not be able to present their businesses, products or services at large trade events, buyers may still be interested in new product or service providers and may turn to search engines or industry-focused websites to help identify new suppliers. Businesses should therefore consider increasing advertising spend on search engines such as Google as well as branded (display) banner advertising on industry websites.
Investment in Digital Conferencing & Webinars
There's no doubt that as business travel decreases, companies will turn to technology to help alleviate the distance between their sales teams and potential customers. Suppliers should therefore increase their investment in creating content that can be used within digital conferencing (for example, short product or explainer videos) while also consider creating regular webinars where volumes of potential customers can be presented to.
Investment in Email Marketing
Direct email marketing is still is powerful tool but relies on (a) the quality of the email lists used and (b) the quality and relevance of the message being transmitted. Modern day email tracking techniques should also be employed to help sales teams qualify follow-up candidates.
Investment in Account Based Marketing (ABM)
Account Based Marketing (in our eyes) is marketing's best kept secret. It allows businesses to reverse-engineer the sales and prospecting basis by targeting specific companies with relevant and highly-customised messaging.
Here's a video of how ABM works and how effective it really is:
If your business is facing lead generation challenges due to cancelled events speak to our team about how digital and account based marketing solutions can help both now and in the future.