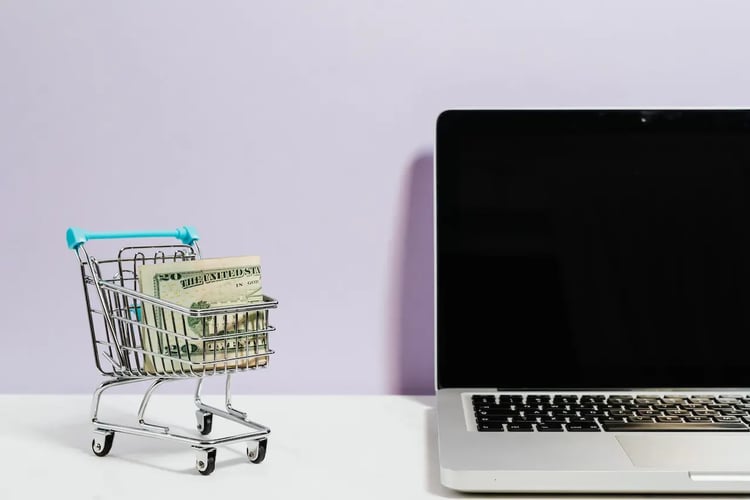 In recent years, the retail sector has been rapidly transformed by eCommerce. Today, online shopping is a highly versatile and ubiquitous method of conducting business, allowing customers to browse, select, and purchase products from the comfort of their own homes. The evolution of eCommerce technology has also given rise to a wide range of hosting platforms, each offering unique features and benefits tailored to different business needs. In this blog, we'll unpack the critical task of selecting the best eCommerce platform for your business, ensuring that your online store is not only accessible and attractive to your customers but also enhances your overall business operations.

Selecting the right eCommerce platform is paramount for any business looking to thrive in the digital marketplace. The platform you choose will serve as the foundation of your online store, influencing how your products are presented, how transactions are conducted, and ultimately, how your customers perceive your brand. A well-chosen platform will provide a seamless shopping experience, fostering customer trust and loyalty, while a poorly chosen platform can lead to frustration and lost sales. The bottom line? It is absolutely crucial to choose an eCommerce platform that aligns with your business goals, target audience, and budget.
So, how does one go about doing so?
Selecting an eCommerce platform that aligns with your business needs
Not all eCommerce businesses are created equal, and, therefore, different platforms will suit different organisations. A small startup with a limited budget and product range may benefit from a simple, user-friendly platform, while a large enterprise with a vast product range and high traffic volumes may require a more robust, feature-rich platform. To determine which platform is the most suitable eCommerce platform for your business, it's important to ask yourself the following questions:
1. What is my budget?
Consider the financial resources available for your eCommerce platform. This includes not only the initial setup costs but also ongoing expenses such as monthly or annual subscription fees, transaction fees, and any additional costs for plugins or extensions. Ensure that the platform you choose offers good value for its price and fits within your budgetary constraints.
2. What level of technical expertise do I have?
Evaluate your own technical skills or those of your team. If you have limited technical knowledge, you might prefer a user-friendly platform with a simple interface and easy setup. On the other hand, if you have access to technical expertise, you might opt for a more complex platform that offers greater customisation and control.
3. How many products do I plan to sell?
Consider the size of your product range. Some platforms are better suited to smaller inventories, while others can handle extensive product catalogues. Ensure that the platform you choose can accommodate your current product range and any future expansion.
4. What features and functionalities are essential for my business?
Identify the key features and functionalities that your eCommerce store requires. This could include things like payment gateway integrations, product variation options, or specific shipping and tax calculation capabilities. Make sure the platform you choose offers these essential features either natively or through integrations and plugins.
5. What level of customer support will I need?
Consider the level of customer support you might require. If you're new to eCommerce or prefer having assistance readily available, look for a platform with 24/7 customer support and a comprehensive knowledge base. If you have more experience or access to technical support, this might be less of a priority.
6. How important is scalability to my business?
Think about your long-term business goals and how your eCommerce platform can support growth. If you plan to expand your product range, customer base, or market reach, ensure that the platform you choose can scale with your business, both in terms of features and performance.
7. What are my security requirements?
Security is paramount in eCommerce to protect both your business and your customers' data. Consider the security features offered by the platform, such as SSL certificates, secure payment processing, and data encryption. Ensure that the platform complies with industry security standards and regulations.
Taking these questions into consideration is a crucial step when it comes to choosing your eCommerce platform. Once you've thought about these various aspects, you can start exploring the different platforms that are on offer for eCommerce businesses. Let's take a look at some of them now.
The top eCommerce platforms for businesses
1. Shopify
Shopify is a stand-out for its user-friendly interface, making it a favourite among new and established businesses alike. The platform boasts an extensive app store, providing numerous options for customisation and integration. Its built-in payment gateway simplifies the transaction process, while mobile responsiveness ensures a seamless shopping experience on any device. Shopify is renowned for its ease of setup and use, backed by reliable customer support and scalability to grow with your business. However, users should be mindful of the transaction fees and somewhat limited customisation options compared to other platforms.
Features: User-friendly interface, extensive app store, built-in payment gateway, mobile responsiveness.
Pros: Easy to set up and use, reliable customer support, scalable.
Cons: Transaction fees, limited customisation options.
2. Adobe Commerce (Magento)
Adobe Commerce, formerly Magento, offers a robust open-source eCommerce solution, highly regarded for its customisability and extensive feature set. The platform has a strong community and marketplace, providing valuable resources and extensions. Businesses can benefit from its scalability and flexible design options, along with impressive SEO capabilities. However, this platform does require a certain level of technical expertise to fully utilise its potential, and the costs can add up, making it a more suitable option for medium to large-sized businesses with the necessary resources.
Features: Open-source, highly customisable, robust community and marketplace, extensive features.
Pros: Scalable, flexible design options, strong SEO capabilities.
Cons: Requires technical expertise, can be costly.
3. WooCommerce (for WordPress)
WooCommerce transforms any WordPress site into a fully functional online store, offering a range of plugins and themes for customisation. As an open-source platform, it provides cost-effective solutions without compromising on functionality. The user-friendly nature of WooCommerce, combined with strong community support, makes it a popular choice for small to medium-sized businesses. However, users might need to install additional plugins for full functionality, and the platform can be resource-intensive, particularly for larger stores.
Features: Open-source, extensive plugins and themes, integration with WordPress.
Pros: Cost-effective, user-friendly, strong community support.
Cons: May require additional plugins for full functionality, can be resource-intensive.
4. BigCommerce
BigCommerce is a cloud-based, fully hosted eCommerce solution, offering a wide range of built-in features and strong SEO capabilities. The platform is designed to scale with your business, eliminating transaction fees and providing a comprehensive set of features to support your online store. BigCommerce is suitable for businesses of all sizes, though it can become expensive for stores with high volumes of traffic and sales. Additionally, while there are numerous themes available, the selection of free themes is somewhat limited.
Features: Cloud-based, fully hosted, wide range of built-in features, strong SEO capabilities.
Pros: Scalable, no transaction fees, comprehensive set of features.
Cons: Can be expensive for high-volume stores, limited free themes.
5. Wix eCommerce
Wix eCommerce provides a straightforward solution for building an online store, featuring a drag-and-drop builder, mobile optimisation, and multiple payment options. The platform is known for its user-friendly design and affordability, making it a great option for small businesses and startups. Wix also offers a range of visually appealing design options to enhance the aesthetic of your online store. However, it's worth noting that the platform has limited scalability and offers fewer advanced features than some of the other platforms mentioned.
Features: Drag-and-drop builder, mobile optimised, multiple payment options.
Pros: User-friendly, affordable, visually appealing designs.
Cons: Limited scalability, less advanced features than other platforms.
Which platform is best for my industry?
Each industry within the eCommerce landscape has unique requirements and customer expectations. Choosing the right platform is crucial, as it can significantly impact how products are showcased, the efficiency of transaction processes, and the overall customer experience. It's important to explore the most suitable eCommerce platforms for each, in order for businesses to make an informed decision that aligns with their specific needs and goals.
Fashion and apparel: Shopify is often considered one of the best eCommerce platforms for fashion businesses due to its visually appealing themes and easy-to-use interface.

Electronics and gadgets: Adobe Commerce, with its robust features and scalability, is well-suited for businesses dealing in electronics and gadgets.

Handmade and craft items: Although not listed in our main recommendations, Etsy is a popular choice for small businesses and individual sellers specialising in handmade and craft items.

Books and digital products: WooCommerce provides the flexibility and ease of use that is ideal for selling books and digital products.

Food and beverage: Shopify and BigCommerce both offer the features and support needed for businesses in the food and beverage industry.
Choosing the right eCommerce platform is an important decision that can significantly impact the success of your online store. By considering your business needs, budget, and technical expertise, and by evaluating the features, pros, and cons of the best eCommerce platforms available, you can make an informed decision that sets your business up for success. Remember, the eCommerce technology you choose will play a pivotal role in how your products are presented and how your customers interact with your brand. Choosing strategically ensures that your platform aligns with your business goals and values.
Let NEXA help you optimise your eCommerce business
At NEXA, we understand the importance of selecting the perfect eCommerce platform, as well as the necessity of optimising workflows and processes to ensure smooth business operations. We have helped numerous clients to achieve success in their eCommerce endeavours, and are perfectly positioned to help you launch or improve your business and drive more sales.
If you are ready to enhance your eCommerce business with a tailored plan and the right platform for your needs, reach out to us today.