With video being all the rage for marketing in 2021, it is imperative to have a video marketing strategy in place. This guide will ensure that your business makes the most out of this form of content marketing with a winning strategy. There is a lot to gain for those who set out plans for it from the get-go.
A strategy will ensure that video is not merely an expensive one-off endeavour. Creating a video is no longer enough - it is a requirement, and with so many videos being produced and shared, your business needs to ensure yours stands out from the rest. This type of content is engaging, humanizing for a brand and can inspire creativity among your team.
Apart from being the preferred medium for most target audiences, videos can and should be used for advertisements, social media content, explainer videos, product videos and sharing testimonials. There are various ways to shoot content, from short-form narrative or documentary style to lifestyle-based shoppable content and animations.
Video content is beneficial in terms of SEO, with reports suggesting that as much as 80% of traffic in 2021 will stem from video content. It is, therefore, important to share and embed them among high-quality content and platforms. Other contributing factors for favourable video performance includes consistent posting, captivating thumbnails, appropriate titles with tags and keywords, clear descriptions and incentives.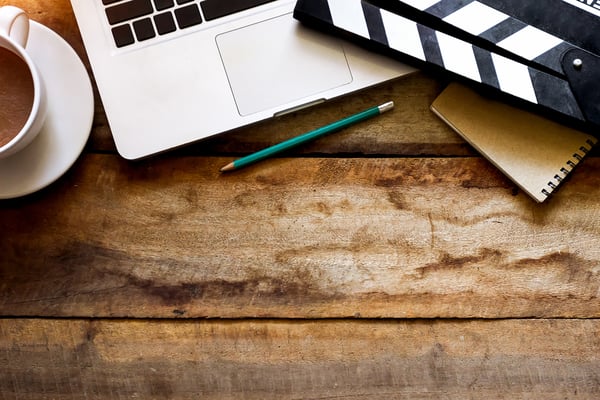 3 Stages of Devising a Video Strategy
Pre-production: This is where the bulk of strategising takes place. It involves setting the budget and goals, as well as determining the marketing messaging and project timeline. There is the initial phase where marketing is required and then the pre-production planning necessary for the video's shooting, such as organizing the filming crew, resources, storyboard and set etc.
Production: The video's actual shooting (s) requires many aspects to come together to produce the content. The actionable days where the film is rolling and relates to everything needed to shoot the video are actionable days.
Post-production: During this stage, the content receives its final edits. The marketing team will then need to distribute the content according to the initial strategy across their owned and paid media. Examples include a video hosting website (such as Wistia, YouTube or Vimeo), the brand's website and social media channels, email content and adverts.
Many marketing processes contribute to video strategies. One of the reasons videos are beneficial to marketers is that they are versatile. They can be used in the awareness and consideration stages in a buyer's journey and the content that inspires people to make a purchase. This should inform the kind of content produced and the associated KPI's. Here are some examples:
Awareness: How many impressions and views were generated?
Consideration: How long did people watch the video for? Did they heed to your call to action?
Conversions: How many leads and sales were generated?
Six Step Guide to Creating a Video Content Strategy in 2021
Step 1: Determine your audience.
This is a vital step as it determines the kind of video you need to produce, from the storyline to the platforms where it is shared and the messaging that will appeal to them.
Step 2: Set your goals and budget.
This will form part of your overall marketing strategy and ensure that your videos have purpose and direction. The goals will determine the KPIs and plans for optimization. Your video content should have both short and long-term goals.
Step 3: Plan your content.
Content marketing is varied, and brands can share various aspects of a concept through different mediums. Therefore work completed for an email or content marketing campaign can be enhanced or extended with video content. This step also accounts for all the details regarding the concept, storytelling and specific brand messaging.
Step 4: Produce video content.
Your marketing team will need to decide upon working with an agency to create the videos or hire someone in-house. The videographer or film crew will shoot the video content according to the set and scheduled plans. The platform where a video will be shared will influence its editing.
Step 5: Distribute the videos.
The marketing team will schedule and plan the content in line with their overall marketing strategy to ensure it is shared optimally and widely.
Step 6: Track and measure the performance of the videos.
There are various ways to track the analytics, and since the videos should be packaged and shared wisely, the results should be measured across each platform or channel. Factors to measure include the views, engagement, playmates, shares, and feedback received.
There you have it - the six-step process of creating a full strategy for video content, as well as the various factors that influence the production and success of video content. When planned well, this content can elevate your marketing in 2021, allowing brands to capitalize on the ever-growing opportunities presented by video content.
Book a session with us at Nexa to discuss your videography needs. View our Videography page on the Nexa website to view some examples of our work.