While you may think content creators have reached a plateau, think again. Drew Binsky is an American creator and video maker who has tapped into the thriving market of influence through his passion for travel. We spoke with him about the travel influencer economy. Here's what he had to say...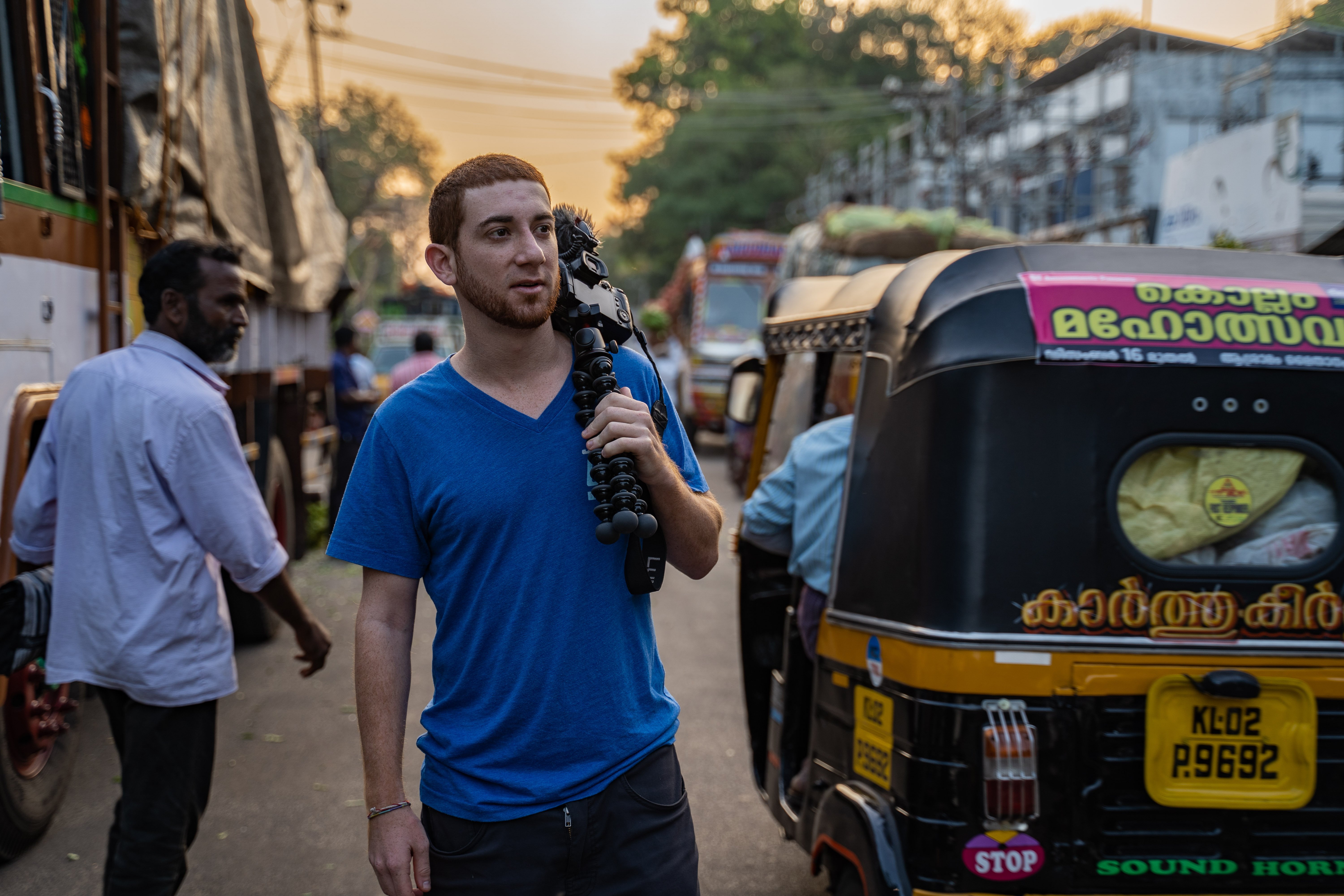 Drew's reach around the world includes almost every country. More than 7 million people follow his adventures across social media, and his video views have reached a milestone mark of 2 billion. So, how did a frat boy, broke and teaching English at 22 years old change his life around in just 2 years? Drew studied economics and turned away from the corporate world before his career began, inspiring even his parents to follow suit.
It all started with Snapchat videos before getting his hands on a professional camera.
By getting involved in the influencer economy, Drew began getting paid a six-figure income by tourism boards, brand partnerships and the YouTube platform for promoting travel.
Until the covid restrictions came into place, right?
Wrong.
Drew has still managed to travel to over 15 countries this past year (and has taken more than 40 Covid tests in the process). During this time, he has also been featured on BBC and CNBC. He's become a recognised figure around the world.
He explores countries in-depth, taking in their culture, history, and lifestyle. This is what has led to him encouraging his audience to travel to 'alternative' destinations like Iraq and even North Korea. In a recent trip to Afghanistan, for example, he explored the famous pomegranates of Kandahar. This was his second trip to the country, and an opportunity Drew describes as a duty to share the real and positive life experienced in the country.
Where to next when you've reached this level of success? Well, he wants to visit every country in the world. Being paid to travel and inspire - it sounds like a dream. His strategy has been creating a video a day for your audience and recording everything as it occurs in real-time as it happens. In other words, nothing is pre-planned and recorded. Hectic.
But, as is the life of influencers and freelancers, you've got to be prepared to deal with a degree of uncertainty. His income changes month-to-month, and he can go from making $1,000 to $30,000. This comes down to the virality of videos and ad income, plus special projects and partnerships that he's working on at the time.
Money is not the driving force behind Drew's journey's, though. The life he has chosen is far from traditional. Let's find out more from the man himself, Mr. Drew Binsky...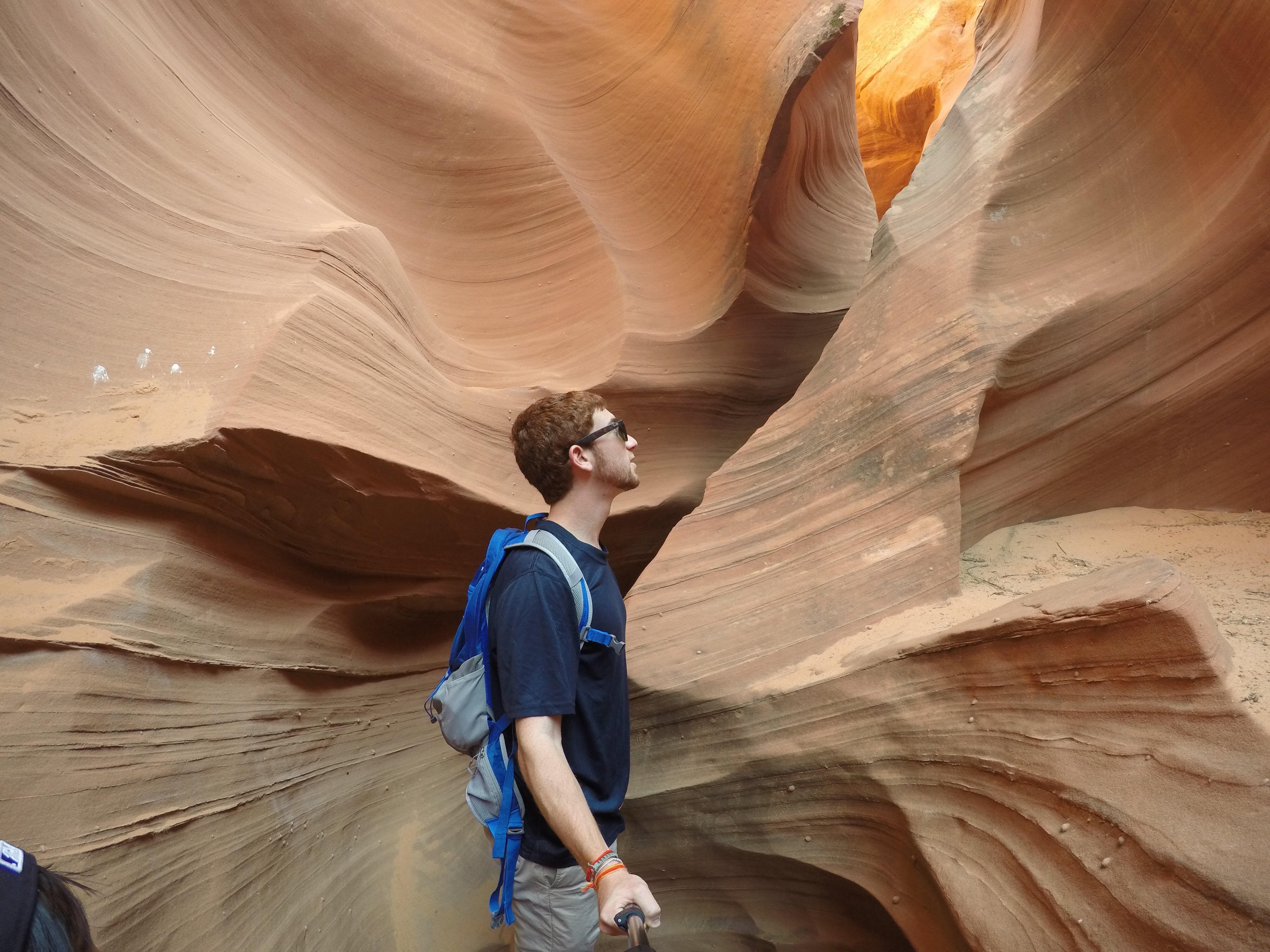 What's been the highlight of your work as content creator?
The chance to go to a bunch of far away places and inspire people by my first-hand experiences. I'm a messenger telling stories via my platforms.
I bet it isn't all fun and games though. Can you tell us about what makes this a challenging role?
The challenging part is the physical side of traveling - food poisoning, layovers and delays, missing flights, anxiety, paranoia, and sketchy situations can be very tough. Dealing with negative feedback and trolls online can be challenging to deal with too. The feeling of pushing out content all the time instead of just going to a place to enjoy it - there is a lot on my shoulders all the time.
How has the pandemic changed the way travel bloggers work and the kind of relationships brands have with creators? You've still managed to visit over 15 countries, which is an incredible feat.
It didn't really change that much - I was still able to visit many countries and able to make content. I've been happy to get tested, though it adds a level of annoyance, but if you can push through that, there are still places where it isn't such a big deal so I've been doing my best.
Speaking of changes, what travel trends do you see bubbling? I've seen a lot of wellness travel and once in a lifetime vacations that families are taking together.
Domestic travel has seen a big uptake. I think it's a great thing for family travel and comfort in exploring your own backyard before going overseas. Road trip's are also making a huge comeback.

What are the social media channels that matter most to you as a content creator, in terms of reach and revenue?
YouTube is number one and it's a great platform. It makes me the most money and I'll be putting all my effort into it moving forward.
Facebook is great too, it's my second best. It sometimes makes me more money than YouTube. Then there is Instrgam, Snapchat and TikTok. It only comes down to these 5.
Can you share insights into the earnings of content creators?
Ad revenue depending on how many people are viewing the content and where they are based. You can charge brands, companies and tourism boards to advertise on your videos.
What is the value of travel bloggers for regenerating economies?
Travel bloggers are huge - we have people looking up to us and audiences that take what we share to heart. So, we have a lot of responsibility and a lot of impact by going to countries and sharing experiences with them that they wouldn't otherwise know about.
I think travel bloggers visiting countries are very valuable - and underestimated.
You're visiting Saudi Arabia, what are you most looking forward to exploring there and what have your experiences in the Middle East been like?
I can't wait to go to Saudi Arabia. I've saved one of the best countries for last and will be spending two weeks there. I'll mostly be based in Jeddah and then going down to Jazan on the Jordanian border, and then going up to the mountains and doing the Bedouin culture stuff. I'll also be visiting natural wonders like AlUla.
I'm excited to gain an understanding of Saudi Arabian culture; meeting the people, trying the food. I love the Middle East and the Arab world. I think visiting Saudi Arabia will be really special.
Finally, you could let brands and marketers know anything about content creators, what would you tell them?
I would say that content creators need to be paid for what they are worth. They have a lot of impact and eyes on them. They are not all the same though - they have different tribes, niches, incentives, so you can't group them all together. You can look at their social media accounts to identify the fake ones.


Follow Drew's adventures on YouTube.