Are you getting ready to launch an eCommerce business? Make sure your business gets off to the right start so that you can achieve the highest possible levels of success. In this guide, we're presenting you with the top 10 tips you need to begin successfully, from inception to launch.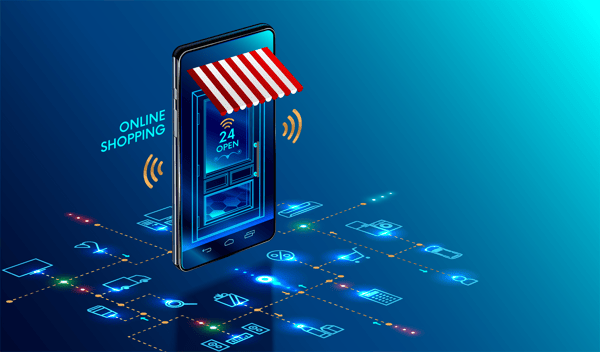 So here are the Top 10 Tips in 2021 for Launching an eCommerce Business:
1 - Down to Business: Business Plan
The first step is to have a business plan. This is a fundamental master document that will outline your plans for the business. It is essential to create this thorough plan if you're to get started on the right note. If you need buy-ins, this document will be your go-to. More than that, it will ensure you have thought about each step and devised the necessary policies and processes for your store once it's up and running. It should include everything from the mission statement to things like your refund policy (in line with your country's consumer regulations) and the payment options your customers will have.
2 - Product Planning
Your idea for the product or service you'd like to sell is arguably what will make or break your business. There needs to be a clearly defined USP that sets you apart from your competitors, and this product or service will need to present consumers with a solution that'll improve their lives. A big part of this includes sourcing your products if required. Many new eCommerce businesses use the drop-shipping model, which can help keep your start-up costs low. Whichever method you go with, securing contacts for sourcing over the long term is vital, as well as accurately forecasting what you'll need for the launch.
3 - What's in a Name
To get your eCommerce store started right, you need to select a memorable name. When doing so, it is best to check that there are no copyright issues with it. Then, you need to secure your domain name. The name is the point of departure for your branding, another all-important and exciting stage. Since your shop will live online, everything the customer reads, sees, and watches related to your brand needs to be well planned out. You'll need a unique aesthetic that people will be excited about and come to recognize over time. Carefully consider the brand identity (or your business's story), messaging, and designs.
4 - Pick Your Platforms
One of the key points for getting started the right way is based on the platforms you choose. There are several hosting websites for your eCommerce store, some of which come with easy-to-use templates and various integrations to make it easy to run and manage your store. Creating your store with all of the descriptions, visuals, and design elements are critical at this stage, and you should ensure that everything is optimized for best practices. You will also need to select which additional channels you'd like to use to sell your products, as many social media platforms now offer eCommerce businesses the opportunity to sell directly within their apps.
5 - Ops Management
The roles that are set out in the business plan will need to be actualized and tested out. Depending on your sales forecasts, you should host a test run of how the operations behind the scenes will play out. Ecommerce stores may be run entirely by one person or a team of people, but either way, it needs to work seamlessly. The goal is to have an efficient workflow that minimizes the turnaround time between orders placed and received. Customer service is of great importance and can be a differentiating factor for your brand, even before a launch. Take care of being ready to be responsive to all incoming queries.
6 - Shipping and Packaging
When it comes to eCommerce, there is a great deal of emphasis placed on 'unboxing.'' Before getting to that stage, ensure your store gets started on the right note, carefully assess which courier company you'd like to work with. They should be reliable partners as any delivery issues will ultimately be a reflection of your business. The shipping rates are also highly influential for customers, though if there's one focal area that will set your business apart, it's your packaging. Many eCommerce stores include a handwritten note with deliveries or reusable branded boxes - these are all opportunities and will add to consumer excitement about your brand.
7 - Marketing
Social media marketing goes hand in hand with eCommerce businesses. Utilize these channels to promote your brand and its products. These online communities are a great way to build brand awareness and followings. Marketing needs to be a consistent activity that begins before your eCommerce launch. Plan and develop promotions and campaigns to excite your customers. Reaching and engaging with audiences on social media, even if you opt not to sell directly to them on social media, will be key to growing your business. This needs to reflect your business's branding and provisions for high-quality content creation need to be made, suited to each platform.
8 - Advertising and Public Relations
Advertising online is a must when planning to launch an eCommerce business. Opt for search engine adverts, as well as social media advertising. Research your audiences carefully to ensure the ads will be appealing to them. Another essential element is public relations. Inviting influencers and media to try your products before a launch can help build rapport for your brand. Both advertising and public relations are crucial pre-launch, though the goal should be to have them ongoing to build momentum and help your business achieve sustained growth.
9 - Testing and Building
The final step in getting your eCommerce store launched the right way all about preparing, testing, and building. By that we mean, you need to have all systems ready to go on the back end, which will help you going forward. You need to have an SEO strategy in place and start working towards that and all of the analytical tools that will help you measure success in relation to your goals. Building and nurturing your customer database is a highly valuable resource, so having the tools needed to do so is paramount. To do this, ensure your store and all of its assets are secured. It is ideal to do a test run just to be sure you're ready to launch.
10 - The Launch Event
Even though your business will live online, a launch event needs to occur. Building anticipation about your brand is key. Plan a campaign for the opening of your business. Many businesses opt for promotions that apply to first time buyers, such as free delivery on the first order. Consider what will work best and share it widely. Align your marketing and advertising plans with these plans and ensure that you create the necessary media assets to support them. This will need to be supported by advertising, marketing, and PR. Your team should be ready and raring to go to fulfill all of its first orders.
Ready, Set, Launch
By working with the above as a checklist for your eCommerce store, you'll be ready to open your virtual doors the right way. Having a successful launch is as crucial as first impressions, so ensure your store is well planned and managed to build up a growing and loyal customer base. Each step holds its level of importance, so make sure you meet each one's requirements before you launch to the public. To recap:
Have a business plan

Source your products

Secure your name and brand

Get your platforms ready

Have an operational workflow plan

Plan the packaging and shipping

Develop a marketing plan

Create advertising and PR campaigns

Be ready behind the scenes

Prepare for a launch event
For more detailed insights or management of all things eCommerce, book a session with us at Nexa. We've helped many businesses launch their online brands, and we'd love to work with you on yours.