Increasing brand awareness for an eCommerce store is best achieved with digital marketing. In this article, we're sharing all of how you can do this, from branding to developing a comprehensive marketing strategy that covers targeting, multimedia, and campaigns, focusing on expansion and the betterment of your eStore.
Start with Branding
Before diving into a marketing strategy for your eCommerce store, assess your brand. Branding is all about the identity of your store and forms a vital part of your marketing messages. When this is done well, it can result in brand recognition among your audiences, which is a successful marketing measure. Consider the following:
Story: Develop your brand's story - each business should have one. Include your values, drive, and journey with customers. This is a great way to build meaningful connections with your audiences.
Presence: Your brand should have a presence in multiple places online that extend beyond the store itself. Build your network across the likes of social media platforms, industry forums, and marketplaces.
Logo: Your logo is the primary visual indicator or icon of your brand. The logo should be recognizable and memorable, communicating the essence of your business succinctly.
USP: Since your USP is what sets you apart from competitors, this attributing factor should be defined and become part of your brand's identity.
Design: The aesthetics of your brand or visual elements of your brand are also important. This extends to everything from the typography to the colors and style you use.
Slogan: For brand recognition to become a household name, develop a catchy slogan associated with your brand.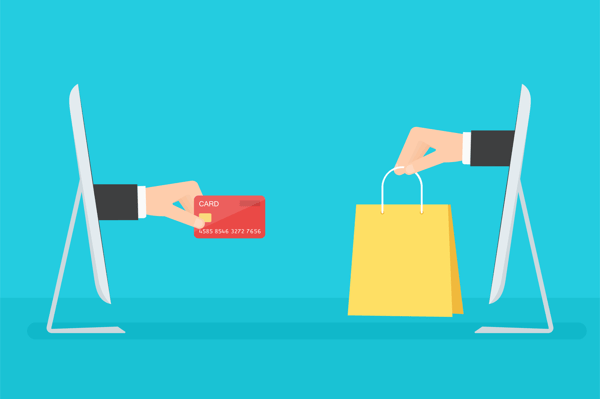 Consumers are inundated with marketing, which is why a strategic approach is needed in order to increase your brand's awareness. Some quick-fire ways to do this include:
Trends: Being too closely associated with a trend or fad will not benefit the long run. However, if you form part of the relevant conversations, you can leverage this popularity and provide your brand with an increased opportunity for visibility.
Emotions: As with all marketing, appealing to emotions is one of the best ways to connect with audiences and build relationships. These associations are powerful in-memory recalls and resonations.
Targeting: Leads or Accounts
When you first launch or begin to grow an eCommerce store, the focus is likely on leads. This, after all, is all about increasing your audience by reaching more people. However, when you are an established brand, we at Nexa suggest the Account-based Marketing technique. This is a strategy that hones in on your potential customers. With this, you'll need to identify who your audience is on a one-on-one level and offer them personalized offers. With this precision marketing, you can grow your following and improve your brand awareness among qualified prospects.
However, if you are not yet at that stage, your focus will be on leads. With this approach, you'll be increasing your brand awareness among a wider audience and in a more generic way. There are several ways to build a lead strategy for your business, including the use of ''marketing magnets'' to draw people in. Once you generate leads, you can then work on qualifying them and nurturing them until they become customers.
There is no right or wrong way to go about this; it is based on your brand's approach and needs.
Increase Reach with Marketing Methodologies
There are key ways to increase your brand's visibility through marketing, namely:
Organic: Market your brand organically by being consistent in positing optimized content. While this takes longer in terms of reach and awareness, it is a crucial part of a successful marketing mix. One of the go-to ways to do this is to develop SEO content for your website's blog.
Paid: By this, we mean advertising. If you want to increase your brand's visibility quickly and efficiently, online advertising is the way to go. This should include adverts on social media and search engines. PPC campaigns are popular and becoming increasingly necessary, as search engines continue to move toward becoming the end destination in a user's search (by providing snippets of information that answer the question without a click onto a website being necessary). Social media ads are a cost-effective way to reach customers directly, with brand awareness being one of the goals you can set for the ad.
Marketing Campaigns
When working on improving your brand's visibility, you need to remain consistent. Having a content flow will serve as an exciting prospect for your audiences and build a bank of reliable content for search engines to index. One of the ways to increase your brand's awareness is to utilize marketing campaigns. With this, you can focus your efforts and attention on specific promotions and offers. A marketing campaign can increase brand awareness among new audiences and platforms altogether. By introducing relevant campaigns, you can reach new markets better.
Many eCommerce stores rely on online reviews and shares. This should be a focal point for your brand to increase its space within the market. By encouraging people to share your content and build up reviews on various online platforms, you can improve your network substantially in a trusted manner.
Multimedia Meets Multiple Ways to Shop
If you're working on expanding your brand's reach, you cannot have flat marketing. By that we mean, you should turn to multimedia as a way to improve engagement levels. There are many ways to do this, many of which are visual and include video content. More specifically, video entertainment is becoming increasingly popular. It consists of lifestyle content that provides for shoppable items - in other words, the video version of soft-selling.
To add to this, there are also now multiple ways for customers to shop online. To increase your brand awareness, you can expand your selling points beyond your website on social media. Users can now shop directly on Facebook and Instagram without leaving the app. This provides your business with a different place to make sales, which links to your eCommerce hosting site, making the process one that is as business-friendly as it is user-friendly.
Partnerships and Reinvestment
Liven up your marketing and eStore by prizing innovation. Introducing new products or services or improving upon existing models is a great way to remain relevant and excite audiences, therefore positively to build your brand's image.
Another consideration on the marketing front is to pattern with others. There are four key ways to achieve this:
Digital PR: One of the tried and tested ways of increasing brand awareness is by working with media personnel. This includes sharing press releases, invitations, and products for them to write about across third party websites that will expand your reach.
Influencer marketing: Influencers provide ''social proof'' about brands. Working with them can expose your brand to new audiences who are likely to be influenced and persuaded to learn more about your brand.
Business partnerships: Partnering up with another business related to yours can also increase your brand awareness and visibility. Such collaborations can introduce you to a new and complementary audience.
Sponsorships: In the spirit of goodwill, you can increase your brand awareness by aligning and supporting initiatives and causes needing assistance.
Marketing Made Easy
That concludes our guide on how to market your eCommerce store with digital marketing. It will improve your brand awareness, which will, in turn, improve your traffic, sales, and customer community. If you'd like a strategy tailored to suit your business, book a meeting with us at Nexa. We'd love to work with you.