Businesses are often primarily concerned about their brand perception from a customer point of view, but it is increasingly important to consider it from other angles too, namely, the employee. This article explores exactly what your employer brand is and what an agency can do to help you develop this successfully, from Dubai to around the world.
In today's age, much has changed, from people's motives to working conditions. The power of employment is no longer solely in the hands of a business, as potential employees now carefully consider their options before applying and working at a particular company. They want to ensure that who they work for can meet their expectations and holds ideal, shared values with them.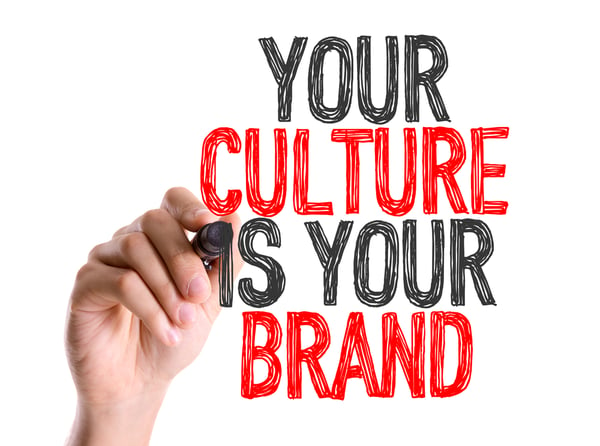 Brand value proposition
A business needs to define their value proposition. Some of the things to consider are:
Location
Opportunities
Compensation
Perks
Job security
Caliber of talent
Management style
Quality of work
Work/life balance
As we can see, a business needs to be convincing when attracting people to work for them. This is increasingly important as more talent becomes available due to the normalcy of remote working and the large scale retrenchments happening as the world enters a global recession. By incorporating an Employer Brand strategy, your business will be armed with the fundamentals for long term growth.
Your business will either need to build or refresh its value proposition. This will inspire people and lead to the top talent wanting to work with you. This is especially important as people rethink their values and needs in order of importance by putting their employee experience ahead of salary. After all, time is a valuable resource and people want to ensure that the work - the place that gets the majority of their time - is meeting their needs on a personal level.
How an agency develops Employer Branding
Simply put, your brand is based on the perception that your potential, current and past employees have of your business. By having differentiators, people will want to work for you and stay there in the long term. This can therefore be seen as an investment for your business. One cannot overlook the fact that your brand's reputation is key to its success, with businesses being held accountable for the way they treat their employees. Since your brand is your company culture, it exists whether you'd like it to or not, so building it will result in an increase in success, identity and positioning of your business.
In order for your brand to be well perceived, it needs to be aligned with your business values, appeal to candidates and accurately represent a healthy workplace. Working with an agency to develop this will ensure that you can invest in creating a solid foundation with your employees with the best consultants and technologies available to work with the HR department. Working on such a project generally takes between 6 and 12 months. An agency will have creatives who they work with for design purposes, while also working with strategists who can devise a plan on how to turn the conceptual company culture into a reality.
The external aspect of this includes building your company name online through social media, as well as across job portals and career sites. The goal is to create awareness of your brand and build its reputation. There is an internal factor too, namely your inbound communication and onboarding processes. For this, you'll need a website that shares the messages and design of your business. An agency can help you in both regards, from social media handling (for instance, sharing the work of your employees on LinkedIn) to website design and content creation (such as creating videos for introductory processes).
An agency will research your competitors to compare their offerings, as well as your prospects to ensure that the best talent is brought to you. This is the start of providing you with a competitive advantage. The Employer Brand that they develop reaches from the hiring process to the onboarding processes, internal communication, performance reviews and rewards, as well as the testimonials of previous employers. Their work does not end there, as of course it is necessary to keep track of the results. This can be achieved through campaigns and engagement, as well as the monitoring of preferences, applications and reputation management.
Employer Branding is therefore a streamline of aspects, from attracting new talent to onboarding new hires and nurturing the company culture for existing employees. Ideally, these processes should result in employees becoming brand ambassadors and experts in your business. This loyalty mirrors that of customer loyalty, involving people being more motivated to perform better, cultivate their passion and share their positive experiences with others. For a business, this will result in lower overhead costs, lower costs per hire and ensuring that the investments made in each employee are lasting by improving retention rates.
The value of your workforce cannot be overstated. They are the people who lead your business and by ensuring that you have gained their trust, respect and admiration, you can be rest assured that they will devote their time and energy to making your business successful. Investing in developing a company culture that attracts and retains the right talent is crucial and an agency is best qualified to make this happen.
Looking for an agency to work with?
Speak with us at Nexa. We can assist you with branding and all of the tools needed to communicate your message with others, from building a website and filling it with relevant content, to marketing your business.