If you are in charge of procurement or sourcing potential vendors for your company and are in the process of sourcing a new social media or digital marketing agency, there's a good chance that you will require a RFP for this purpose.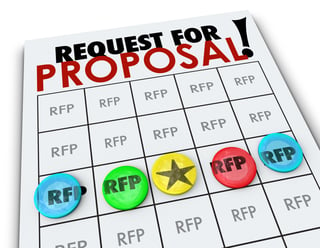 Having worked on hundreds of Social Media Management or Social Media Marketing RFP documents over the last decade both as a consultancy and as a potential vendor, it's fair to say that we have a good understanding of what makes a good RFP (or request for proposal) document.
Therefore, we've decided to share this knowledge for any business looking to develop one and have made this available in Word (.doc) format absolutely free!
To obtain your FREE copy of this, simply click on the button below and follow the simple instructions to immediately receive your RFP document.