With most of the world having faced lockdown levels due to a pandemic this year, businesses have had to embrace the online world like never before. People being restricted in their movements, led the world to realise that many jobs can be performed remotely and that adjusting to this way of working is set to become ever-increasingly popular. If this is the position your business is in, you need to ensure you have solid Employer Branding in order to attract the right talent.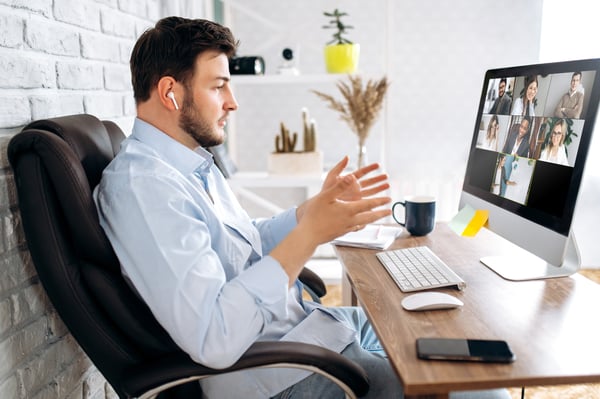 Employer Branding for remote hiring
Remote work opens your business up to the world. If there is no need for an office-based workplace, your next hire could be sourced from pretty much anywhere in the world. Your business has the benefit of working with people who have skill sets that you would otherwise not have had access to, and possibly at rates that are more preferable to you as well. So, how do you attract the right people and earn their trust?
Well, without a strong brand presence, the person you're hiring remotely may not have had much prior knowledge of your brand. It is likely that your website and electronic communication is the only knowledge they have of what your business represents and is all about. Employer Branding is what will set you apart, attracting people and earning their trust accordingly.
Remote work does not mean that company culture disappears. It is quite the contrary, in fact. Businesses have to adapt and find ways to band together teams that are geographically dispersed. How you structure this will inform your employer brand. Candidates should be given a clear idea of what a typical day working for you looks like. This includes the obligations, requirements and expectations of each team member, as well as the level of flexibility within your operational structure.
How you operate remotely should be geared towards productivity and efficiency, with many businesses opting to have centralised communication via apps. This is a way for the team to stay in touch and be reachable online at a given time. Since the work is remote, there is no way of physically being there to check everything, so the management style and work flow processes should also be clearly communicated.
While working online, it has become more important than ever to find ways to remain connected virtually. This can come through sharing - sharing online to celebrate the company culture and your employees is a great way of communicating what goes on behind the scenes with potential candidates. Banding employees together online to share testimonials can hugely benefit your business in terms of rallying loyalty and fostering employee retention.
Your business will be tasked with presenting candidates with a unique value proposition. This shows people that your business is committed to the overall wellbeing of your workforce. These need to be in-line with the values of the business and provide a compelling offer. This is due to the fact that the traditional perks associated with a job may need to change in order to suit the new working environment. These are often intangible yet meaningful benefits offered to employees and can spell the keys to success of acquiring top talent. These include:
Professional development - providing access to software and tools that can upscale your employees, or presenting them with unrivalled opportunities with their work and co-workers.

Traditional perks - in some cases it may be possible to benefits such as insurance and leave days into employment contracts, though many businesses offer this as an option as many employees prefer the monetary value.

Deals - membership to certain groups or discounts provide employees with an incentive and added benefit, whether it is for personal retail shopping or access to a collective fitness class.

Physicality - there are instances where a physically sent note or gift is possible to bridge the connection gap, or better yet occasional meetings in person where possible.
3 Keys to success
Reach: Connect with candidates via career sites and social media. One of the best places to reach your desired candidates is through LinkedIn. Be sure you are sharing an introduction to your Employer Brand from the very first job ad.

Engage: Now that you've attracted candidates, you need to engage with them through the hiring process. This includes video meetings and more details about your value proposition as you narrow your search.

Support: Once you have found the right candidates, you fully communicate your Employer Brand through the onboarding process. This is a chance to educate new hires to your business in-depth, resulting in what should be the start of them being brand ambassadors for your business. A great way to do this is to set up an internal website.
When it comes to remote hiring, the keys to success lie within an effective Employer Brand that is able to attract and engage candidates. To do this, one needs to ensure their brand is solidified so that a well presented proposition is offered. This will result in top talent being welcomed to your business and when working with the best, you can achieve the best.
Looking for an agency to help you reach the right people or to ensure that your brand positioning allows you to attract top candidates? Speak to us.
Book a meeting with us at Nexa.