Video content is the most popular form of content circulating online. It drives more engagement than images do, which is why it tops the list of social media trends for marketers this year. From general tips to the kind of platforms you should consider, this article looks at the ways to increase your views and make video content work for you.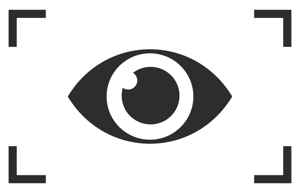 What's the value of a view?
View counts are one of the best ways of measuring the success of your videos on social media. When you're producing and sharing content, you ultimately want people to be viewing it. That is why view counts are great indicators of your content's reach. Reach is a great objective when your objective is to create awareness.
There are other ways of measuring success too, namely:
Play rates: These vary from platform to platform, but it is the determining factor of what constitutes a view - a person will have to view your video for a minimum amount of time, usually a couple of seconds. This metric is indicative of whether your content is relevant to the audience and appealing enough to warrant a view, and ideally, a video watched to its completion which will affect your bounce rates (people who stop watching and do not take any further steps to engage).

Engagement: This is a key metric for marketers when it comes to all types of content. The ideal for marketers is that their video content will inspire people to interact beyond the view by commenting and/or sharing it with others.

Click through rates: Did your video entice people to heed to your call to action? This can take various forms depending on the content you create, however it is an accurate measure of traffic and/or lead generation, as well as eventual conversion rates.
Video Content Tips
Videos that garner views should include storytelling and contain calls to action so that viewers can follow the path intended. However, the attention span people have is limited, so you need to captivate and engage viewers in a matter of seconds, with the first few being the most important. If this occurs, the inclusion of calls to action makes sense as fully engaged viewers are likely to view the video in full and be open to clicking through to a landing or transactional page as the logical next step. Viewers that aren't engaged are likely to have already dropped off and stopped viewing in advance of any calls to action being displayed.
The importance of views comes down to being seen by the targeted audience, who then engage with the content. For some businesses, going viral is the best case scenario. Viral content is spread widely due to the way it resonates with audiences. Your video may not apply to the masses, but it can become viral within your industry or network, thereby increasing your views drastically and providing your business with high engagement and cost effectiveness. The key to video shares is creating content that inspires and influences by tugging and on the emotions. Going viral cannot be engineered, but the chances of that happening are dependent on high quality content. It's important to note that the finished product may be viewed without sound, so it should work with or without it (so consider subtitles, captions, shooting styles and overlays in addition to jingles, audio clips and voice overs).
Content, and videos especially, should not simply be fillers for your posting schedule. It needs to be intentional, serving a purpose and adding value. That being said, you can distribute content that has been repurposed in creative ways. This does not only apply to editing a certain video for various platforms, but also, for example, using the audio clips from a podcast in a whiteboard video.
Increase views on popular platforms
Cross Promotion of Video Content
One of the ways to increase your views is to cross promote it. Blogging about it, for instance, will create embedded links and boost your SEO. Optimising your videos is important, so the captions, hashtags and keywords need to be implemented. Another way to increase the momentum of your videos is to tap into existing trends and searches. Using trend data, create clips that people may be looking for, as this will be more successful and easier to promote. The final note on optimisation is to ensure your video is mobile-ready and has an ideal thumbnail.
Paid Promotion of Video Content
You can take your promotions a step further with paid advertising. YouTube, Facebook and Instagram have easy-to-navigate advertising options with targeting measures to increase your viewings and, if successful, your engagement levels too. Paid promotions are a worthy investment to include in your marketing budget, as you will be strategically increasing the returns on your content.
Social Media Video Distribution
As mentioned above, Social Media provides video publishers with the opportunity to engage wide audiences for limited / no spend. The following platforms are ideal for businesses to share video content and depending on your audience and the social media platforms they engage with, you should create a strategy that enables your video (and your business) to reach desired audiences.
YouTube: YouTube is the largest and most popular platform for video content. Your business will have a channel and a community of subscribers. You'll be able to create playlists, promote other content and advertise to target audiences specifically. The best practices on this platform include videos of at least 2 minutes, featuring guests and being relevant to the type of content your audience is already consuming, so that yours can circulate among the popular suggestions. Ads can also get your video seen by your desired viewers, with a proven track record of being highly effective with audiences.

Instagram: Instagram is one of the most popular social media platforms, with a sister channel - IGTV - to share video content that is up to 10 minutes long. Video teasers are easy to share on your Instagram profile and should be around 26 seconds long. This is key to gaining followers and views, along with creating distinctive, cohesive and content loved by your audience (try the 'Series' feature to achieve this). To get the most out of your content, be sure to promote it. You can target easily and effectively at a low cost, increasing your reach.

Facebook: For optimal Facebook views on videos, ensure that they are at least 1 minute long and that you upload them natively rather than sharing links. This will ensure the content has a longer lifespan and therefore more views. When advertising on Facebook, you can select 'get video views' as one of your objectives. You'll also be able to define your audience, budget and ad schedule for optimal results.

LinkedIn: LinkedIn is a great platform for B2Bs especially, with video sharing that builds brand awareness, consideration and qualified leads. Keep your videos up to 30 seconds and add in graphics, people and text to make it more compelling. Promote your clip to ensure it achieves your campaign objectives.
As one of the most engaging forms of content, videos are an essential part of successful marketing strategies. With the tips we've mentioned in this article, you'll be on your way to improving yours and increasing views.
Need help devising social media strategy or creating video content?
Chat with us at Nexa.
Complete the form on this page to get started.