Saudi Arabia is home to a population that is young and eager to invest. In this article, we'll share some of the ways you can reach and appeal to this market. This applies to real estate opportunities both inside and outside of the Kingdom.
Foreign Real Estate Investments for Saudi's
Saudi Arabians have been looking to foreign countries for their investments in real estate. This is one of the primary forms of investments among this population, with many seeking opportunities beyond the KSA market. This demographic are keen, knowledgeable, and able to make regular investments. While most foreign real estate interest lies in residential property, there is also a significant amount in commercial property. GCC investors often look to the UAE for real estate investment, with the US and UK following suit. Turkey has also ranked relatively high in terms of preferred destinations.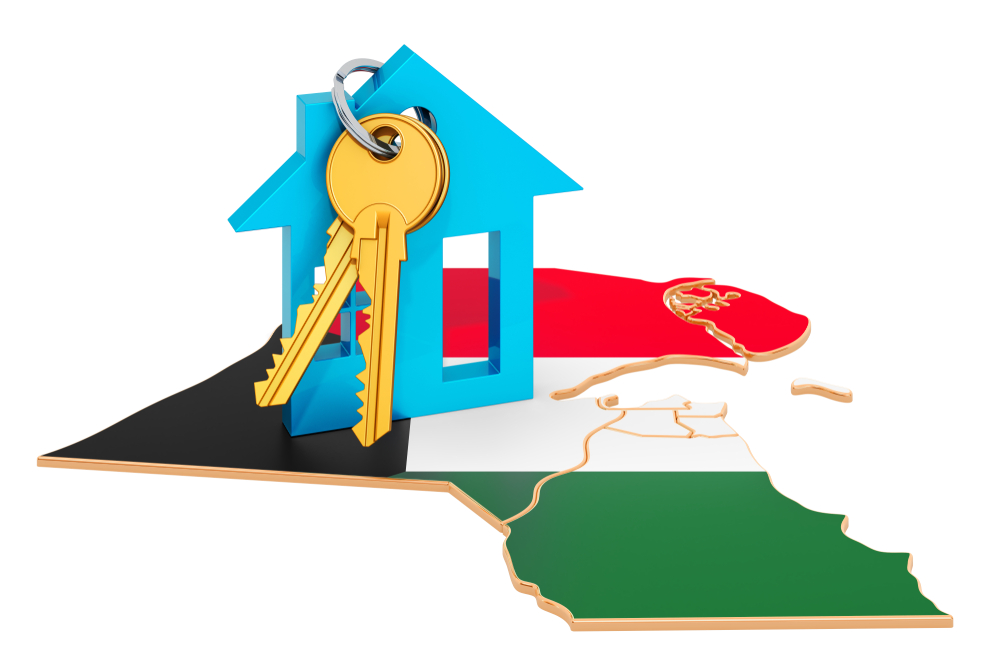 Real Estate Sales Within Saudi Arabia
From an investment perspective, foreigners can purchase private land for construction purposes, though this is subject to approval. In this instance, building projects need to be valued at over $8 million. Foreigners can conduct business and have employees in KSA as well. Properties can, however, only be sold after 5 years to prevent speculation in the market.
To encourage investment, foreigners may purchase real estate with the approval of the licensing authority. This excludes the two holy cities of Mecca and Medina unless this ownership is gained through inheritance. If you are a Muslim from a foreign country, you may lease a property in these cities for up to two years, which is then renewable.
Saudi Arabia has a Vision 2030 plan in place under Crown Prince Mohammed bin Salman's leadership. Part of this plan is to increase homeownership to 70% in the next nine years. According to the housing minister, this figure reached 62% in 2020.
The Real Estate Market in Saudi Arabia
The number of real estate sales has risen slightly for the first time in six years. This growth was followed by plummeting demand amid the COVID-19 pandemic.
Housing prices in the last year have varied depending on the areas - here are some of the noteworthy mentions:
Riyadh recorded the highest property price increases, surpassing its own growth rates.
Jazan: The property prices rose in Jazan, though it is a significant decline from the growth it experienced in the year prior.
Al Baha, Hail, and Qassim saw modest pricing increases, while Najran, Madinah and Tabuk saw very slight increases.
Property prices dropped in Asir, Makkah, Al Jouf, Eastern Region, and the Northern Borders.
The housing supply continues to rise, especially in Riyadh and Jeddah. The country is still, however, facing a housing shortage. The Ministry of Housing estimates a deficit of 1.5 million units and has implemented taxation of 2.5% for underdeveloped land.
Expats within the Kingdom
Saudi Arabia is made up of almost one-third of expats. Expat tax is charged per expat worker and applies to every dependent. It is a monthly fee that has increased by $100 every year since its implementation in 2017. Because of this, many expats are leaving Saudi Arabia - over a million people are expected to leave the country. The government has since lasted foreign worker contractual restrictions in a bid to improve the market attractiveness. This has affected the downward trend in rental figures. Riyadh has experienced a decline in rental rates of one percent, while Jeddah's has dropped by 5% and Makkah by 11%.
Government Supports the Real Estate Market
There is a population growth of 2% each year across Saudi's youthful population. The demand for real estate is predominantly made up of low and middle-income households. As such, the government has implemented the likes of the Sakani program of delivering 300,000 housing and financing options. Other initiatives include subsidies morgues, higher loans for mortgages, a mortgage refinancing program (the Saudi Real Estate Refinance Company), fixed rates on long-term mortgages, and a mortgage guarantee program. These are important to consider as the mortgage market makes up 15% of the country's GDP.
Furthermore, the repo rate was cut to balance out the mortgage market during the pandemic. This has boosted the mortgage market and the value of mortgage loans, the vast majority of which have been government-subsidized. Funding has been primarily attributed to villas, with apartments and residential lots following suit.
Off-Plan Property Purchases
With much development taking place in Saudi Arabia's real estate market, there are opportunities to invest in off-plan property sales. From the buyer's perspective, however, there are trust issues regarding the ability to develop homes of quality within the stipulated time. The program which regulates these sales is called Wafi, and it granted several new licenses to sell off-plan units in the last year. These licenses granted well over 100,000 homes the go-ahead, with off-plan unit reprinting about 9% of the residential companies in KSA.
The Wafi program has been put in place to protect buyers and boost buyer confidence in purchasing this kind of real estate. This illustrates the general preference among these real estate investors to buy something they can see and know is ready to move into. It's all about having tangible properties and ensuring that the Housing Ministry approves the units. Purchasing an off-plan unit that has not been approved can be very difficult, as you would not be able to apply for financial support when making the purchase. It also follows a historical occurrence of developers not delivering off-plan properties as promised, resulting in legal issues.
The trouble is, when purchasing these units, they're a future investment - only ready to move into in two to three years. These kinds of units are essential for the real estate industry since they provide guaranteed returns on investment. Therefore, transparency and trust between developers and buyers are vital factors that need to be fostered to improve the industry.
At a Glance
There you have it - a guide to real estate investments by Saudi Arabians, both inside and outside the Kingdom. While many expats are looking to move elsewhere, government initiatives and support encourage property purchases within KSA. The key remains to build trust and appealing the desire for quality homes.