Defining a marketing budget is a tricky task, as there are many facets within this business function, and the funds need to be allocated wisely to be successful. In this Q&A, we're answering all of the questions you may have about marketing spend in Dubai, from the facts and figures to the options available to businesses.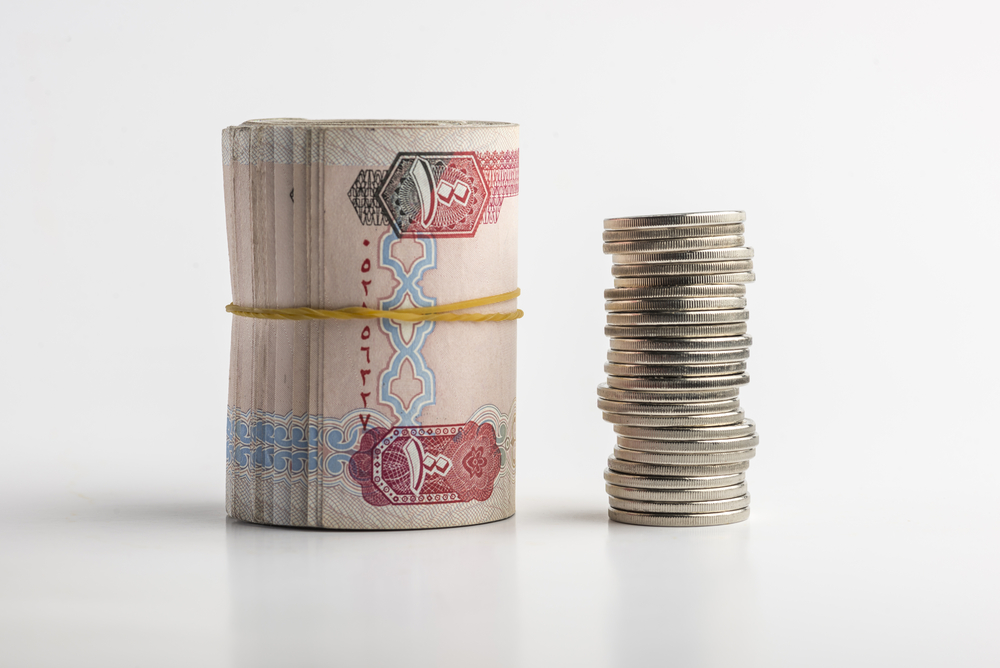 How much should I spend on marketing in Dubai?
There is no definitive amount to spend on your marketing. It will depend on your available budget and strategy. Dubai is a smart city with high internet connectivity levels and usage, making this a city where digital marketing thrives. This is suited to many businesses as the cost of marketing and advertising is easy to carry out and flexible while also being cost-effective. Some traditional marketing strategies work really well, too, like having billboards up, though this requires a bigger budget to work with. The truth is, whatever your budget, it's all about finding the best ways to utilize it - you can get far with a little when it comes to marketing online. Another influencing factor is using an in-house team, an agency, or a contractor for your business's marketing.
What are the most effective forms of marketing here?
We're going to focus on digital marketing since this has proven to be a highly effective marketing channel for businesses in the city. The best strategy is a holistic one, covering a range of the following:
How much does it cost to work with an agency?
One of the most thriving industries in Dubai is marketing, and you'll find no shortage of creative agencies here. They are the go-to experts who have a keen understanding of the target audiences and help global businesses to make their mark in the region. While some offer package deals with clients that include a set of marketing activities, others will work on a one-on-one basis, where a tailored strategy is drawn up to suit your needs - and, importantly, your budget as well.
Working with an agency can include a wide range of services that help boost your business, beginning with a marketing audit, constructing your buyer personas, and assessing your competitors - that's before any content is created and shared. One of the major pulls of working with a marketing agency is its ability to provide and analyze data. This can be significant when it comes to creating successful campaigns for both the present and future.
Is working with a marketing consultant worth it?
Some businesses opt to work with a marketing consultant to help a business and provide professional guidance. They assess your business with a contextual background of having in-depth knowledge of your industry and marketing trends. Depending on the scope of the work you do with them, they can be involved in developing a blueprint strategy for you and creating the content for your marketing. Contractors often determine their rates on a per-project or per hour basis, which can be a cost-effective way for a business to get some hands-on-deck in this department. These rates are often not shared openly, so it is best to get a few quotes and clearly detail your business's needs. The factors that influence these rates include their experience, education, time, expenses, and scope of the project. They normally specialize in their ability to generate traffic for your business and help you secure leads.
What about B2B marketing?
The world of B2B marketing has evolved significantly over the past few years. For businesses who cater to other businesses and want to expand within Dubai, upselling and cross-selling will be at the top of marketers' wishlists. While many marketing efforts can be measured financially, certain things are priceless to have in your arsenal, one of which is testimonials. These are crucial for B2Bs and will do especially well in Dubai, where a business is based on building relationships. Promoting this and understanding the longer lead time necessary to develop your brand in this region is key and will lead to very profitable outcomes. The main goal for marketing with B2Bs here is to prove your worth as an industry leader and gain trust.
Do you have more questions?
While we've rounded up some of the most pressing questions relating to marketing budgets for businesses in Dubai, there are bound to be more. Get in touch with us at Nexa - we're happy to answer any other questions you have. We're an independent marketing agency based in Dubai with more than 15 years of marketing experience for various industries. We can also provide you with agency services to help you grow your business in Dubai - simply request a quote here.