Video strategies are the all-important blue print plan of action for your video content, providing you with purpose and direction. In this article, we'll be taking you through a step-by-step guide on how to create a strategy for successful video marketing.
The Value of a Video Strategy
A video strategy is much like other marketing strategies. It will include your goals, budget, timeline, processes, and metrics. This is the step that needs to be deliberated, planned, and approved before you begin with the process of creating the content.
While video strategies are step 1 of the video production process, it does not mean that they are a once-off effort. This plan of action will be referred to on an ongoing basis as a guide. It will also need to be fine-tuned for future video content. Investing in a strategy can be helpful in that it can provide you with a template to use for the future, although it will need to be updated accordingly in line with your content needs.
An overarching element to consider when developing the strategy for a specific set of videos is based on the purpose for this content, i.e. is it targeted at audiences in the awareness, consideration, conversion, or even post-purchase stages? Another factor to separate strategies are whether the video content you're producing is for a specific campaign, or part of your ongoing branding efforts.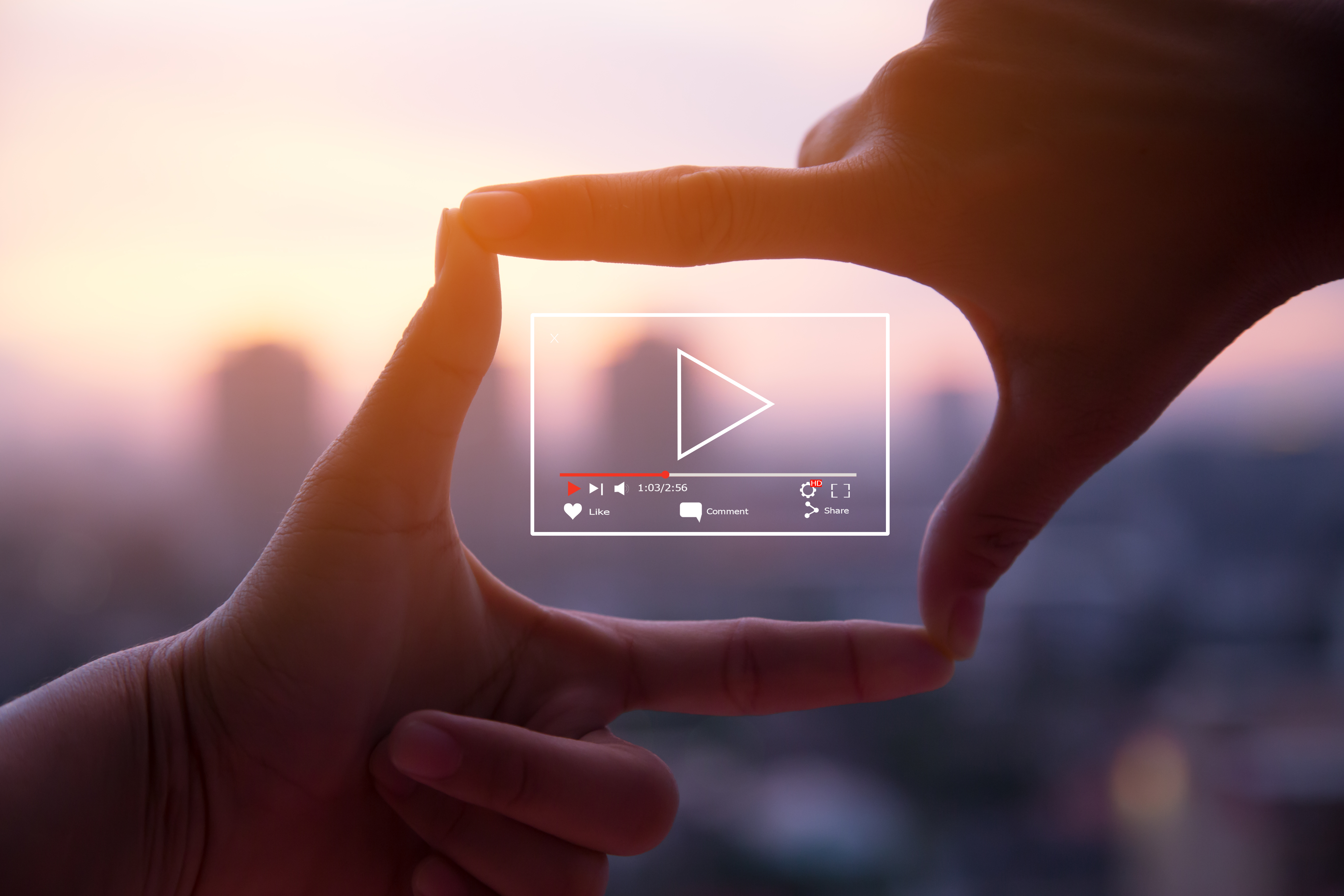 How to Build a Video Strategy
Define the details
This includes your objectives, timeline and budget. The goals for the video content need to be clear and set alongside KPIs to measure the performance of your videos. They should be specific and include objectives for both the short- and long-term.The budget, on the other hand, will determine the practicalities and possibilities when it comes to creating the content.
Determine your target audience
Your target audience determines a lot about the video you need to create. This includes the nature of the content itself, as well as the messaging and the platform where it will be shared.
Plan the content and messaging
At this stage, you can develop storylines for the content and draw up a storyboard. All aspects of the content should be planned out, from the audio requirements to the location of the shoot.
Plan for the video shoot
There are various factors to plan for before a shoot. Depending on the content you're shooting, this could include talent casting, securing a location, writing the script, styling wardrobes, and booking the production crew.
Produce the content
Your strategy should include the management plans during the shoot. This will ensure that you keep track of what is happening and when. Determine who will be responsible for what for a smooth delivery.
Video editing
Overseeing the editing process will help keep the edits on track according to the schedule. Having clear lines of communication for sign-offs can greatly improve the process and turn-around time. The style and vision for the videos should also be clearly expressed before this process begins.
Distributing the content
Again, this comes down to having management plans in place. The content will need to be published to the various predetermined digital platforms. This should include an optimisation strategy to ensure the videos perform optimally. Since video is versatile, there should be repurposing plans included here too.
Reporting on the videos
To round off your content strategy, ensure you have metrics in place to measure the performance of the videos. This needs to be reported on to ensure KPIs are met, and insights are drawn to improve future content.
Benefits of Video Strategies
There are many benefits of having a video strategy in place. With this, you can better utilise your resources while also improving the performance of the videos. All of the benefits culminate in a knock-on effect, as follows:
When you have a better idea of the target audience you're producing content for, you'll be able to improve your ability to reach them and please them. This then results in increased engagement, brand awareness, and perceptions of your business. This then increases your conversion rates and boosts sales. Videos have become an important factor for search engines too, which also improves your search engine rankings. All of this puts your business in a better position, building a growing online community and giving you an asset that helps set you apart from your competition.
Developing a Plan of Action for Your Video Content
With the above in mind, you can create video content strategies that help you plan, prepare, produce and publish high quality videos. When your content output is strategic, it'll perform better with audiences and reign in more success for your business.
Work With an Expert Team of Videographers
We at Nexa have a team of videographers who are ready to assist you with all things video content. Whether you need help tailoring a strategy to your business, or the creation and editing of content, we're here to help. Book your slot with us to get started.