By now, you have definitely heard of Non-Fungible Tokens, commonly referred to as NFTs. In the simplest terms, NFTs are digital assets that represent real-world assets and objects like music, art, videos and in-game items and they are bought and sold online with cryptocurrency. Today, digital ownership is on the rise, and since 2021, the world has witnessed the power of NFT selling and ownership.
It was when the artist known as Beeple sold his NFT, Everydays: The First 5000 Days, for over $69 million in March 2021, that the world began to take notice and since then, NFTs have become a talking point in boardrooms and homes across the globe. Since then, a knock-off effect was felt, with new NFT platforms swiftly being developed and new standards being set to ensure the authenticity and uniqueness of these digital assets.
The concept of digital ownership can be difficult to understand but we are here to guide you through the process of buying NFTs in the Web 3.0 space, with transparency and honesty. The NFT market is relatively new however, buying your first NFT isn't too difficult or overwhelming if you do your research correctly.
Below, we take a look at the steps you need to take in order to purchase an NFT.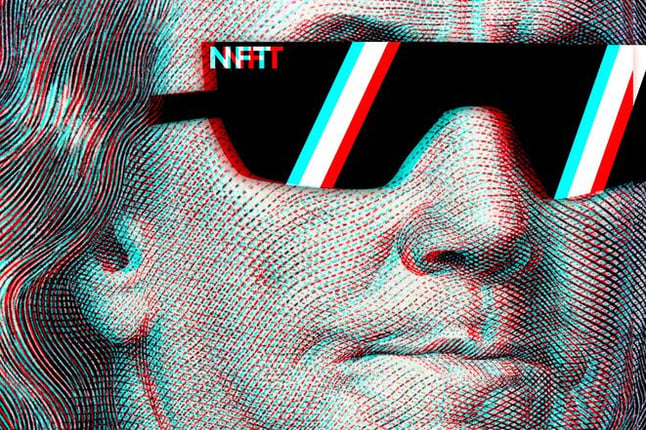 How to Buy NFTs
Step 1: Set up a crypto wallet
In order to purchase an NFT, you need to first purchase some cryptocurrency and link it to your crypto wallet. There are a variety of cryptocurrencies including Ethereum and Bitcoin. Your digital wallet is the place you can store crypto and is a place to receive or send crypto to purchase apps and services. Once you have funded your digital wallet, it becomes easy to purchase an NFT.
It is important to note that when you have purchased your NFT, it will be stored in your digital wallet or metamask, and there are a variety of digital wallets out there for you to choose from including Coinbase and Ethereum.
Step 2: Select an NFT marketplace
Now that you have set up your digital wallet, you need to select an NFT marketplace from which to purchase your NFTs. There are a variety of marketplaces to choose from including OpenSea, Mintable and more. Most of these marketplaces sell digital collectables, virtual assets, in-game items and more and most of these marketplaces make it as easy as possible for you to create, sell and purchase NFTs.
Before you make your purchase, it is important to do your research and educate yourself on NFT scams and related NFT issues. Make sure to do your due diligence or chat to a Web 3 expert.
Step 3: Connect your digital wallet to your selected marketplace
Once you have set up and funded your crypto wallet and selected your marketplace, you need to link your wallet to the marketplace of your choice. Keep in mind that OpenSea is considered the largest and most trusted peer-to-peer marketplace, as it allows users to engage with and exchange NFTs from a variety of blockchains and marketplaces.
Once you have connected your digital wallet with your marketplace of choice, you are able to buy, sell and trade NFTs.
Step 4: Select your NFT
Check out the catalog of items being offered for sale in the marketplace you have selected and then choose the NFT you would like to purchase. In order for your NFT purchase to attract higher prices going forward, you need to select NFTs that are going viral, are rare or are popular. This is why it is important to do your research and due diligence before purchasing.
It's also important to note that rarer NFTs increase your chances of making a significant return on your investment.
Step 5: Make your bid
Once you have selected your desired NFT, you can begin the buying process by placing a bid on the NFT. Sellers of NFTs will provide potential buyers with the relevant details for the buying process, from selling price and auction time limit to the cryptocurrencies that they will accept for the NFT.
To make your bid, go to your NFT page and click on the "Make an offer" button.
Step 6: Own your digital asset
If your offer is the highest at the end of the auction and your offer is equal to or greater than the reserve price - you are now the owner of the NFT. There are some cases where the seller is able to accept your offer, regardless of when the auction is scheduled or not - but this is not often the case.
As an NFT can only have one owner at a time, this means you are the exclusive owner of the digital asset which means you are able to hold the NFT until it fetches a greater price - or of course, you can simply choose to save it to your own personal collection.
The Wrap Up
Interested in purchasing your very own NFT collection - but not sure where to start? Interested in selling your very own NFTs as an organization? Nexa has you covered.
Our team of Web 3, Metaverse, Crypto and NFT experts are here to guide you though this new-age process.
We provide a full range of NFT services for companies looking to launch their own collections.
NFT Strategy Development
NFT Design, Creation and Minting
Blockchain and Smart Contract services
NFT Minting Website Creation
Discord and Telegram Setup and Community Management
NFT Project Marketing
If you're looking to launch a new NFT project and require assistance, speak to our team today by completing the form on this page.