When it comes to picking a web design company to develop your business' website, it can be very difficult. You have jumped on Google and there are hundreds of companies to pick from. So how do you narrow your search down? Do you just pick the first 3 companies that are listed in the google search and hope they are the right guys for you? If you do, the chances are you will find a company that can handle your requirements, but how do you know who you find is the best web design company for your business?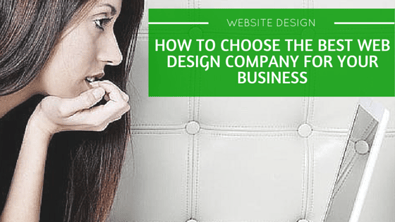 There are two types of web design companies out there, the type that builds websites from scratch and customize to each and every client's needs and the other which use a template design and fills in the blanks with the client's information.
The question you need to ask yourself is how do you want your website/business to be viewed?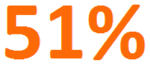 Recent stats have shown that 51% of all internet users view a company's website
as the sole medium for how they judge the company's image as a whole.
With that being said, do you want your users to view your company as the same as every other company within your industry or, do you want them to view your company as a stand out and the market leader?
When you are searching the web to find the best web design company for your business and you want to find out which type of company you are dealing with, here a few key indicators:
Template Web Design
Wordpress – If the company are building websites in a WordPress environment, they will be selecting a template or theme from a bank of designs that are commonly used day in and day out across the internet. If you do some research about Wordpress, yes you will see it is the most commonly used environment to build websites and yes this will probably be the key selling point of those companies that build in it.
The truth of the matter is the reason it is the most commonly used environment to build a website is because you don't need a web design company to build in it.
If all you need is 4 or 5 pages with a couple images, some text to tell your users where your office or business is located, and your telephone number so they can give you a call, then why not give building your own website a try? See https://wordpress.com/ for more details.
Custom Built Web Design
To design a custom built website there are a few different 'languages' out there that can provide a developer with the scope to complete the task at hand. 'Asp.net' is a favoured language as it is an open source language that was created and governed by Microsoft. As we all know Microsoft alongside Apple are amongst the most respected technology companies in the world. To put it quite simply, why wouldn't you want your website built in a language that was created by the biggest software development company in the world?
Lead Generation
Besides having a website design that is different and unique to everyone else on the web, why would you want a custom build? Many businesses still see their company's website as a corporate brochure, but they're missing something very crucial here. Once you start attracting users to your website, you need to gain something for investing your time and money on creating the site. With custom built websites, lead generation is a key focus to the design. Creation of forms, located in strategic areas of the website will increase the number of users that pass their information on to you so that your business can follow up with and hopefully convert into new business.
For more information about lead generation check out the below link for a free E-Book,' The 30 Greatest Lead Generation Tips, Tricks & Ideas':