Creating a video studio is no easy feat. If you're setting up a studio space in-house instead of hiring one out, you'll need to fill the space with the right equipment to suit your needs. In this article, we'll be sharing a checklist that'll help you decide what you need. With this, you'll be on your way to creating quality photos and videos in no time.
First things first, video equipment can be pricey. Of course, when you're building a studio you'll need to invest, however if your budget is tight, you can always start out with second-hand tools and technology. Over time these expenses will pay off, since video content is in high demand, with no signs of slowing down.
So, what kind of equipment will you need when building your video production studio? Let's take a look.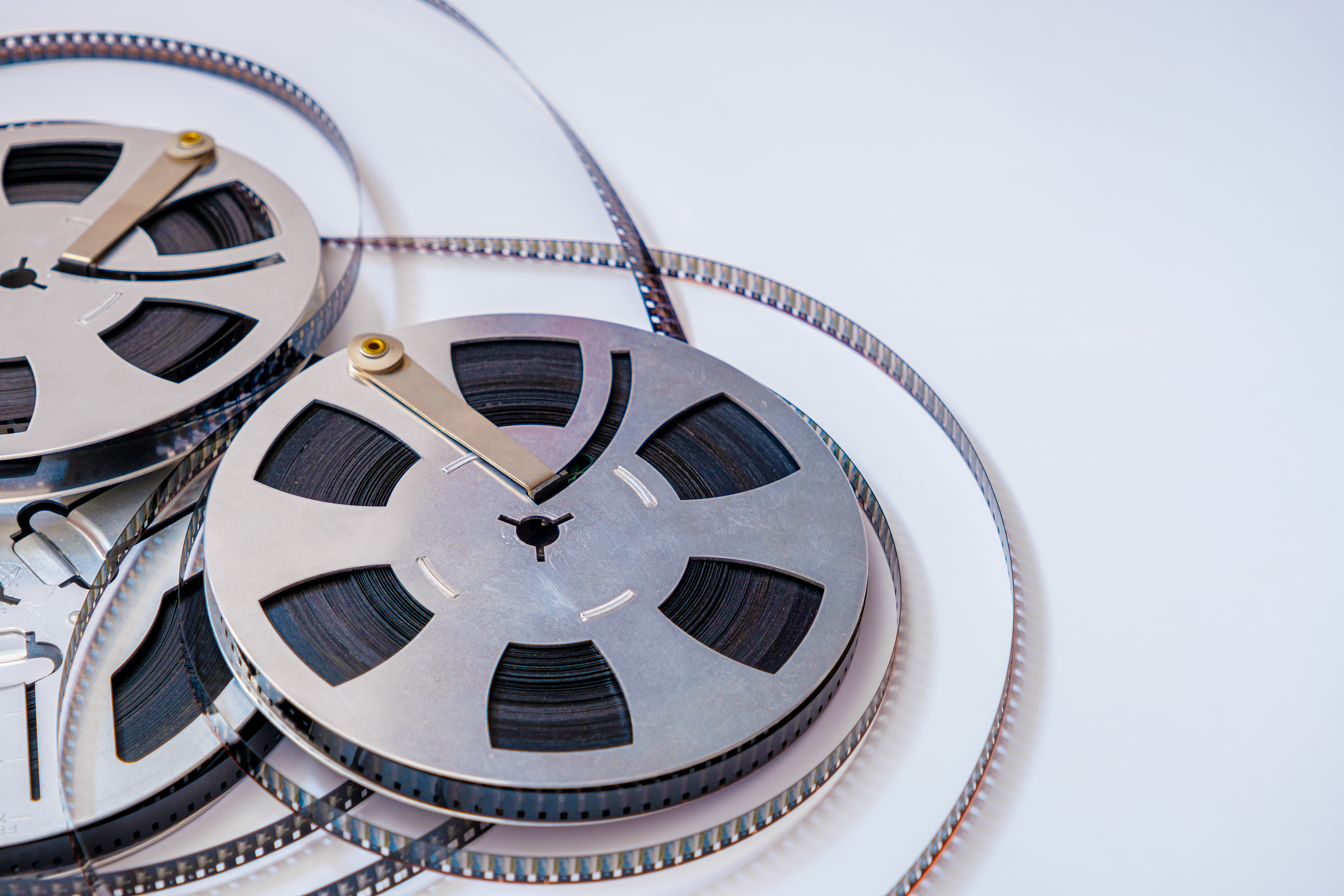 Equipment Checklist for Your Video Studio
Camera
Creating video content all begins with a camera, your most essential piece of equipment. Now, discussing all of the qualities that make one particular camera the right choice for you is enough to send you down a rabbit hole. For example, are you more of a Nikon or Canon fan? Or, would you like to record all of your footage using an iPhone? There are mirrorless camera options, as well as traditional DSLR's. There is no right or wrong answer here - your choice will likely depend on your preference and budget.
The goal will be to use a camera that is able to shoot in 4K (or above). That is high quality resolution that is optimal for your studio setting. Take into consideration what you're shooting with the benefits of the particular camera to narrow down your choice. For example, professional cameras will offer image stabilization, focus during zoomed and higher frame rate videos. Remember, oftentimes the camera itself is the body and you can level up its capabilities by choosing the right lenses for your needs.
Accessories
Next thing you'll need for your studio is camera equipment, such as:
Tripod: A tripod is what stabilizes the camera - shakiness will certainly detract form your video! This is a very handy tool for videographers to use and there are a range of these on the market, including handheld ones or ones with flexible mobility when holding the camera in place. Naturally, the kind you get will depend on the camera you're using.
Gimbal: Gimbals are stabilizers for the camera much like tripods, although these are used when the camera is in motion. It uses weights and pivots to hold the camera steady as it moves while recording the video. Consider the type of videos you're creating to determine if this is the right equipment to have in your studio space.
Backdrop: Studios often have a white background as it is versatile and creates an infinite backdrop. Many studios also have green screen backgrounds.
Lightbox: If you're doing product shoots, investing in or creating a Lightbox is incredibly useful to have on hand and record clean, quality shots.
Audio
Many cameras have microphones, but it is best to purchase an external one for the best audio quality and control, which is especially important when recording speech or live sounds in the studio. There are many mics on the market. Shotgun is the preferred brand, renowned for audio in studio recording settings. Rode is another brand option, suited to various environments and recording purposes. In most cases, the mic will be inserted into the camera directly, while others are smaller mic's that can be clipped onto clothing for clearer speech. Whichever option you use, be sure that nothing obstructs the mic and that it is facing the right direction.
Audio can also be synched during the editing process. Other ways to improve the audio quality include being in a quiet location that is filled with soft furnishings like carpets or soundproofing, as this dampens the sound and prevents echoes.
Lighting
Lighting is one of the most crucial elements for high video quality. Your studio space can begin with a reflector that works with translucent, white, black, gold, and silver surfaces. This is a basic piece of equipment that helps you use ambient lighting.
There are also softbox lighting kits, which you can set and control using a remote and usually include a couple of lighting options (with cooler and warmer tones). These are LED lights mounted on a stand to improve the lighting conditions in a room.
Consider the room where your video studio will be as this will affect the access you have to natural lighting and the kind of lighting equipment you'll need to invest in. Artificial lights are plentiful, and you'll need to consider the showdown and subjects of your videos to determine which is right for you.
The most ideal solution is to have a three-point lighting kit. These are sturdy yet can be placed easily. This key light, fill light, and back light ensures you have three dimensional lighting around your subject.
Pro tip: Opt for LED lights instead of incandescent lighting.
Choosing the Right Video Equipment
There you have it - a comprehensive checklist to follow when building your video studio. By investing in the right equipment to suit your video needs, you can become a production powerhouse with complete control over the process and unlimited access to everything you need.
Would you prefer to rent a studio space instead, or find videographers to shoot and edit your content?
Book a meeting with us at Nexa. We've got a team of video experts offering full service videography, from strategy through to delivery. We'd love to work with you on your next project.