As with any marketing endeavour, strategy is an important tool that can guide you towards success. In this article, we'll be discussing the route to successful blogging, and providing you with a template to follow when devising yours. With this, you'll be able to grow your organic reach and save both time and money in the process.
Successful Blogs
Blogging is an integral part of any business's content strategy. When someone visits your website, they expect to see a blog section where you share insightful information. This has many benefits, from increasing your ranking in search engines to providing valuable added benefits to your audience.
Since there are so many blogs out there on the internet, you've got to ensure yours serves its purpose optimally and stands out among the rest. To do this, you'll need to have a blogging strategy. This will help you plan, achieve and find success with this medium. It'll provide you with direction, ensuring you're covering the right topics in the best possible way, which will result in maximised blog performance.
When businesses are successful with their blogging strategy, they'll see it reflected in improved organic reach over time. Once content starts to pay off in this way, you can save time and money that would otherwise be spent on advertising your website and content online through search engine marketing.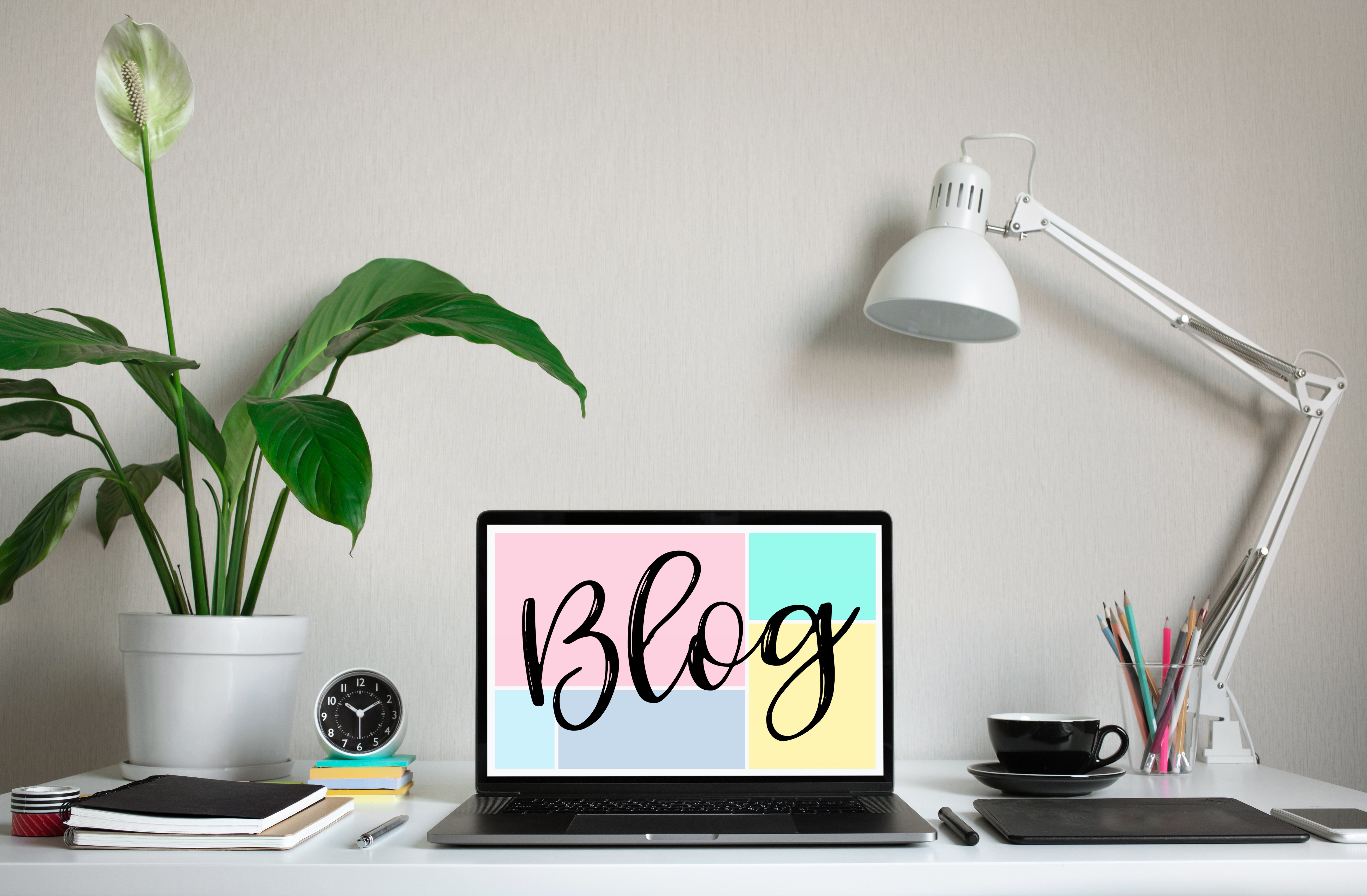 How to Create a Blog Strategy
To create a strategy for your blog, you've got to tackle the major questions, namely the who, what, where, why, when, and how. Here's a template you can use as a guide when creating yours.
Researching
Research is an integral part of the process when it comes to blogging strategies. This covers various factors, such as:
Competitive analysis: Look at what your competitors are sharing on their blog and how often. See what you think works for them, what the design layout is, and what your point of differential can be.
Topics: Decide your overall content topics and conduct research on these. This should include keyword research on various topics. Analyse top ranking content for your niches to see what works and what you can apply.
Audience: All of the search engine optimisation (SEO) efforts you apply are ultimately done to please the audience. The goal is to make content that is easy for them to read and digest. The blog posts ultimately need to provide value. That is why it's imperative to know who your audience is - you can borrow the marketing team's research into your business's buyer personas for this and examine your existing database.
Goal Setting
Goal setting needs to be specific and based on informed information, so refer to your research where necessary. Why do you have this blog and what do you want to share on it? Be sure to set short- and long-term goals. Include KPIs where possible so that you can measure the performance of the blog posts as well. Some goals can include:
Publish one blog post per day.
Increase organic traffic to the blog by 100% in 6 months.
Increase subscriber list by 500 each month.

Editorial Planning
Create a content calendar to ensure you have a consistent stream of blog posts. Determine the overall structure for your blog posts and the topics you'll be covering. Once you've got that down, you can begin creating the content. This is all about creating a smooth flow of blog posts. To improve the process further, include the keywords for each blog post in the plan so that you can create seamlessly without missing any key points. It is also ideal to arrange and add in your promotional plans if you have any - for example, which social media channels you'll be sharing the blog posts on.
Creating Content
Once all of the planning is said and done, it's time to write the blog posts. This should be based on research and insider knowledge to ensure that you're providing value. Best practices include having a style guide to keep the blog posts consistent. Once the write-ups are ready, be sure to have an editing and proofing system in place to double check content before it is published. The blog posts can be shared manually or scheduled for publishing on a more regular basis.
Optimization is an integral part of creating successful blog posts; your strategy should include the following:
While there is no exact guideline for how long text should be, ensure that blog posts are above 350 words. Many business's aim for around 800-1000 words for general posts, or up to 1,500 words for long-form articles.
Ensure the design is optimised with quick loading times.
Add in a schema code to help search engines rank your content.
Ensure your images have alt text.
Follow general SEO structural guidelines (like including headlines and sectional paragraphs that aren't too long).
Follow SEO guidelines on content, which includes writing in the active voice (as it improves the readability).
Measuring Results
The tools you use to analyse the performance of your website and blog will depend on the platform you use. You can also implement Google Analytics for extra insights to various platforms. It is important to remember that content marketing is a long-term strategy, so measure the results accordingly. Be sure to measure the analytics in accordance with your KPIs and look at metics like:
Contacts gained
Bounce rates
Views and impressions
Time spent on each blog post
Creating a Successful Blog Strategy
Based on the guide above, you can see that creating a blogging strategy is a necessity, but also relatively easy to follow. By following these steps, you can ensure the content you create matters and gets seen, thereby improving your rankings and perceptions among audiences.
Work With an Agency on Your Content
Nexa is a digital marketing agency based in Dubai. We've got a team of content creators that can help implement this strategy for your blog. To begin boosting your blog's performance with us, contact us to get started.