Marketing localization is paramount when entering new markets. In this article, we'll be taking you through the localization process in Dubai. By following these 5 steps, you'll be adequately prepared to enter - and thrive - in this market.
Localization in Dubai
Global sales require localization. To be successful in this venture, you need to think beyond translating your content, although that remains an important part of the process. Your business will need to become suited to the market it's in and the customers it's serving. Achieving this can result in lucrative returns and long-term success, however, the process takes time and requires investment. However, without this, your marketing may miss the mark completely and your marketing efforts will be null and void. By localizing, you're ensuring your brand resonates with audiences.
Dubai has traditional values as it is an Islamic state, however, there are many elements from the West present as well. Dubai comes in second place when it comes to the UAE's wealthiest cities. It is a great city for business as the market is open and has several business-minded opportunities available, though it is competitive.
When it comes to the market in Dubai, you'll have to factor in several local facts that define the market. These include translations into Arabic, reaching a demographic that is male-dominated, and engaging with some of the world's most active social media users.
Other factors to take into consideration include the following - the population here is youthful and is known to be big spenders, with a love for luxury products. Females have significant influence over the buying power which is especially true in the emerging market of eCommerce.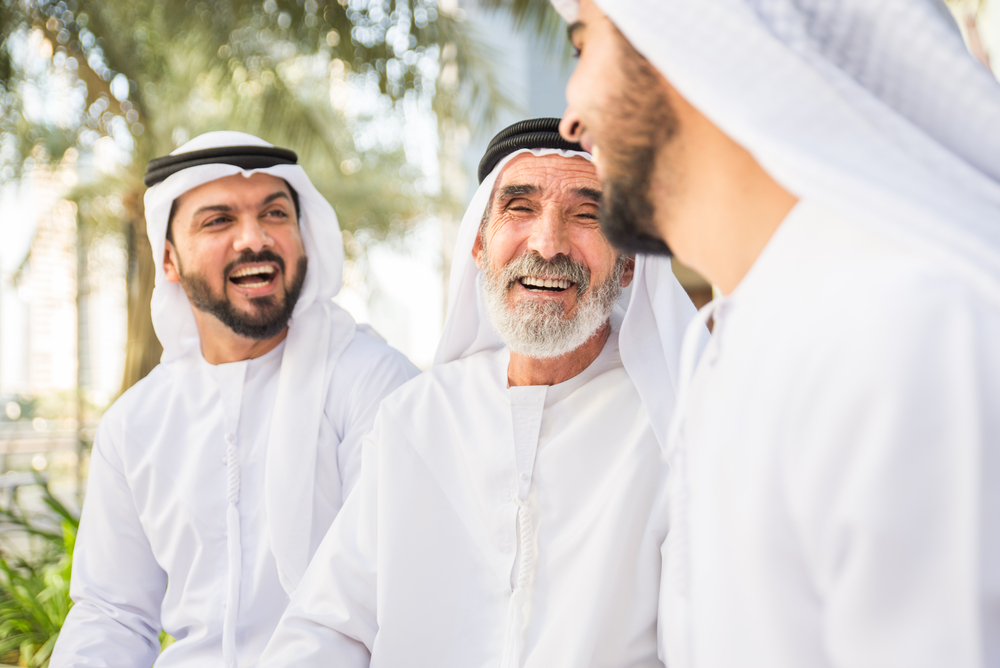 10 Step Localization Process
Marketing teams generally run localization processes. There will be several people involved in researching, strategizing, creating and designing, translating, and managing everything. The thing is, you will need to be familiar with the market, which requires either a lot of in-depth research or the knowledge passed on from locals. This is why many businesses opt to work with a marketing agency in Dubai. They can manage the entire process on your behalf with in-depth insights and experience in the market.
Step 1: Learning
Conducting research and pulling out relevant insights is step 1. You need to know about the market in Dubai inside-out. You need to have an understanding of what your audience is all about and what their world is like. Find out about the cultures, traditions, and habits within the city so that you can market your product or service accurately.
Step 2: Defining
Based on the information gathered above, you can move on to the next step which is all about defining your market. Determine the product placement, tone of voice, buyer personas, and so on. It is the stage where you solidify your marketing strategy and campaigns. This is also the time to determine which marketing channels and platforms will work best for the target audiences. At this stage, you'll be able to determine the costs involved in carrying out the localization strategy, the duration it'll take, the dependencies, the scale of the localization project, the goals, and the KPI's.
Step 3: Creating
Creating marketing materials is the next step. Many people will be involved in this process, from content creators to copywriters, and graphic designers. Translators are also crucial at this stage - be sure to get locals to do this so that the dialects are taken into account as well.
You will need to create everything from the website to the content that's ready to go for the rollout of your campaigns. There may be technical aspects you need to prepare for as well, like integrations, payment gateways, and the way the currency is presented.
Step 4: Optimising
Optimization is an important part of any marketing, especially when trying to enter into new markets. All of the content output needs to be optimized, from SEO content to a user-friendly website. This stage should also include a testing phase, where you gauge the reactions of a couple of a group of people that represent your audience.
Step 5: Delivering
Deliver the content as you roll out your marketing campaigns. When doing this, you're essentially testing the waters to see how people respond. Be ready to adapt and be sure to ask for feedback on ways you can improve. Another aspect to consider when localizing is influencer marketing since this can increase your reach among like-minded audiences from authentic locals that have the power to influence others.
In Conclusion
When entering into new markets, you will need a localization strategy. To achieve this, follow the process mentioned above. It is a massive undertaking, especially in a market like Dubai, where competition is evident. By following the steps listed above, you can manage the process in sections and find success in following through from start to finish.
Work the Localization Experts in Dubai
Nexa has delivered marketing campaigns for businesses just like yours entering the Dubai market. We've got years of experience in this incredible city with a portfolio of award-winning work, and we'd love to help your business expand here successfully. Whether you need a full-scale strategy or just our Arabic translation services, for example, we're here to help. Chat with us to get started.