Email marketing remains one of the top-performing elements of digital marketing. By communicating with audiences directly via their inbox, you can build relationships with them and improve your ability to nurture leads. In this article, we'll be discussing how this is possible, plus provide you with quick tips to ensure your emails are primed for success.
Think of your favorite emailer - which brand is it by and what makes it your favorite? It may be a well-designed informative and modern-day catalog that you look forward to receiving each week. When a brand produces effective emails, they have a reliable and effective method of reaching customers for a variety of reasons that wouldn't work elsewhere. For example, while your promotions can easily be shared via social media, you can refine your targeting and performance by curating a selection of promotional items and sending it to targeted segments directly.
Lead nurturing is all about being there and being helpful to potential customers in the lead up to a purchase. Emails are a great way to do this, as you can send relevant emails that target their position in the buyer's journey. This way, you can be directional as they progress through the sales cycle, taking the work out of the equation for them. It also shows reliability, intuitiveness, and the efficiency of your business. To do this, you will need to work with well-established buyer personas and appropriate workflows.
In essence, your email marketing campaigns should include emailers designed for the awareness, consideration, and decision stages. This is what will bolster your lead nurturing along. To do this, you need to generate leads who give you permission to mail them, segment them, and provide relevant content to them. Other important emailers include welcome emails, promotional emails for existing customers, and updates relating to news or events.
One of the key factors to getting email marketing right is sending emails at optimal times. That is, reaching your audience with the right message at the right time. To make the process of email marketing much more effective, you should opt to use automation systems. CRMs like HubSpot enable this with ease, allowing you to create templates for mailers, and send them out when specific actions are taken. This can be highly effective - for instance, if you're researching sound systems, getting a follow-up email with related information and a pathway to the next stage can put you along to make the purchase with that specific brand. This also saves time for the marketing team who spend less time performing repetitive tasks.
Effective lead nurturing involves ongoing relations with prospects that build trust - the foundation of long-term relationships. While this requires an investment of resources, it is worth it when you consider not only the chance to close a particular deal but to secure long-term brand loyalty. During this time, you'll be able to learn more about your audience and refine your campaigns to suit their needs better - it's all about relevancy and value.
Herein lies behavioral email campaigns, which are based on the interactions a particular person has had with your business across various channels. This can easily be tracked and monitored using CRM systems. It helps you create a targeted and intuitive approach that is based on the interests of the prospect - as opposed to sending out mass emails that your marketing team wants to promote.
Emails should always have a purpose. When you're measuring performance, open rates are not the only metric you're looking at. You want the reader to take a desired action that lives beyond the email itself. As such, you need to create emails that contain links (whether it's through CTA buttons, linked text, or linked images). Having additional resources is key in moving the relationship you have along and securing click-through rates.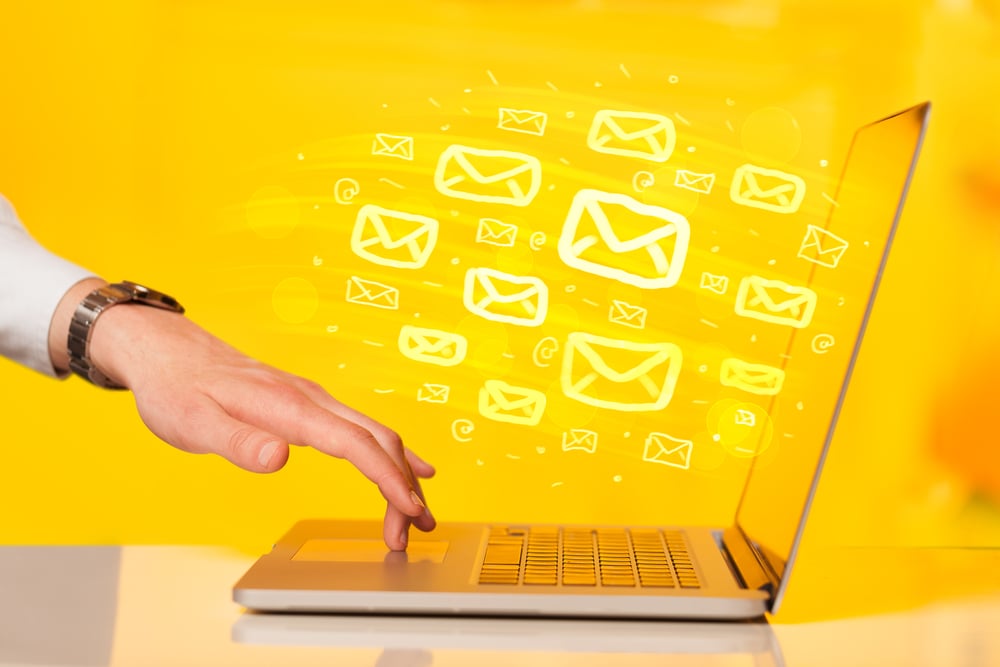 Tips for Creating Emailers
It goes without saying that the design of the email is important too. Here are some tips to keep in mind for effective emailers:
Think about your audience and what appeals to them, and
Combine this with general design aesthetics so that you're including the likes of whitespace and harmony of color
Include visuals, both images and videos can be used
Include brief and compelling copy that is scannable
Be sure to have a catchy subject line that doesn't come across as spam
It is imperative that your emailers are mobile responsive
Once you have set up and sent out emails with the goal of lead nurturing, you can begin to analyze their engagement. This is incredibly important as you need to test and see which emails are getting high engagement and which ones are not performing well. Remember, it only takes one bad email for something to click "unsubscribe," so all emails sent are important and should be enhanced in accordance with new information about changing consumer needs.
Nurture Leads With Email Marketing
For help with your email marketing campaigns, speak with us at Nexa. We can help you set up helpful automation to improve the process and advise you on how to best nurture your leads.