In September 2015, HubSpot announced that they now had over 15,000 customers in over 100 countries across the globe. What was pleasing to see was that the list of countries included the United Arab Emirates, Saudi Arabia and Qatar. Gone are the days where businesses in the GCC region seemed to be languishing behind the rest of the world when it came to technology, the internet and innovation as a whole. You see, HubSpot is very much about both the now and the future in terms of how businesses should be managing and tracking their sales and marketing activities.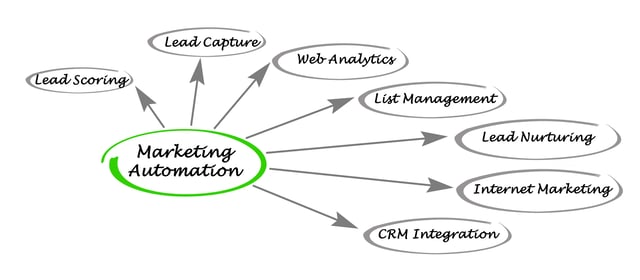 Despite the growth in popularity of HubSpot in the region, the closest support office is located in Dublin, Ireland. While this isn't ideal, the team in Dublin are extremely helpful and a good resource for knowledge, tips and advice. That said, they work European hours so along with the time difference, businesses need to remember that support isn't always going to be available on a Sunday, which for many of us, as the first day of the week, is also the most important day of the week.
That's where we can help
Nexa is HubSpot's first and currently, only Gold Agency Partner in the GCC region. Our team of HubSpot consultants assist businesses across many industries with their HubSpot activities. Our range of services include:
HubSpot Platform Setup and Training

HubSpot Consultancy

HubSpot Strategy Workshops

HubSpot Senior Management Workshops

Full HubSpot Management

Content creation (Blog articles, Landing pages, Workflows, Videos and Podcasts)

HubSpot Marketing and Sales Integration

HubSpot CRM Setup and Training
If you're looking for help with your business' HubSpot activity or are interested in learning more about HubSpot, please feel free to contact us by completing the form on this page.