It is important for all Dubai based businesses to work with a local web design agency in order to be on top of the massive competition that most businesses face in this bustling city. A website is now considered to be the front face of businesses around the world and a well-designed website attracts more leads than a poorly designed one. It has added itself as one of the credibility factor that clients consider before making a deal with your business.
The internet usage statistics in the region majorly reflect an exponential growth in two aspects; number of people using internet and the average amount of time spent surfing the World Wide Web. According to the latest data available on the World Bank's official website, 90.4 people out of every 100 were internet users during the calendar year of 2014. While the data for calendar year of 2015 is still awaited, this figure is more likely to see a rise than dipping below where it stood in 2014. With just over 90% of connected people using internet, it becomes inevitable to build a solid web presence.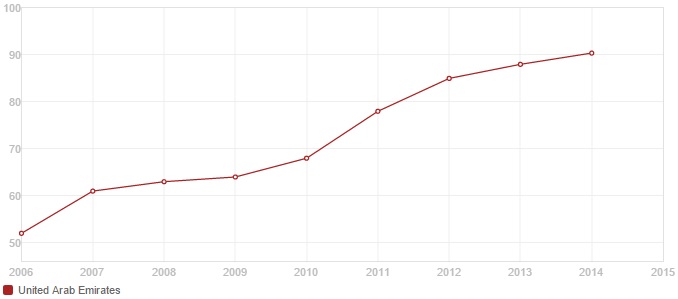 This brings us to one question that needs to be answered – what makes a good website? An incisive answer to that question is – Good quality content coupled with an interface designed to enhance usability. This answer basically covers two important aspects of any website. First, creating content that ranks in search engines like Google and attracts more visitors to your website. Secondly, it implies that once you have successfully attracted visitors to your website, you need to have clean user interface designed for ease of use. We will concentrate on content curation optimised for ranking in search engines in a later article as this one is just specific to web design.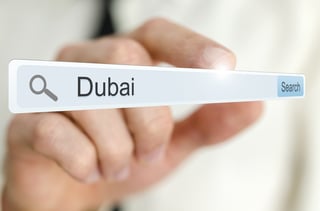 A proficient web design agency will first understand your product or service in order to make web design suggestions that could be lucrative to your business. However, regardless of what industry your business belongs to, keeping it simple is what matters most. Decluttering the look of your website by distilling complex details into bite size chunks that are digestible to the visitor, should be the approach taken by any web design agency in order to have a positive impact. Doing so will definitely help convert more visitors into leads that can nurtured and later converted into clients.
The amount of work required to be done on your website increases substantially if you are primarily a web based business. E-commerce websites and social media websites are good examples of such businesses. If your website is your direct product or service that you are offering to your potential clients, then it has to have added layers of security and technology. Information security and privacy concerns need to be addressed right from the start.
If you are not a web based business then all you need to focus on is the look and feel of your website. It has to appeal to your visitors for them to stay on it and explore your business further. A cluttered homepage often confuses the mind and eye of the reader about which part of the screen to concentrate at and more often than not, this confusion leads to the visitor wanting to leave your website. A great example of how well the de-cluttered approach works is Google's homepage. It has the Google logo and search bar as its biggest component with a lot of blank white space surrounding it, in order to direct the mind and eye of the visitor on the brand and its major offering i.e. searching the web.
Websites for data oriented products like news & magazine websites are exemptions to this approach, as it does not match their product or offering. News, magazines and other data oriented websites attract visitors who are in search for information and latest updates. Hence the appropriate design approach for such websites will include eye catching headlines and easy to find sub sections, for the user to easily find information of interest to him / her. More often than not, such information heavy websites include an internal search feature so as to enhance ease of use of the visitor. It is also noteworthy that most E-commerce websites too incorporate the internal search feature for their visitors to easily find exactly the product that they are looking for.
At Nexa, we understand the subtleties involved in building the right web design that corresponds well to the needs and goals of your business. If you are looking for a web design agency in Dubai to assist you build a strong web presence, contact us by filling out the form on this page and we'll contact you within 24 hours.