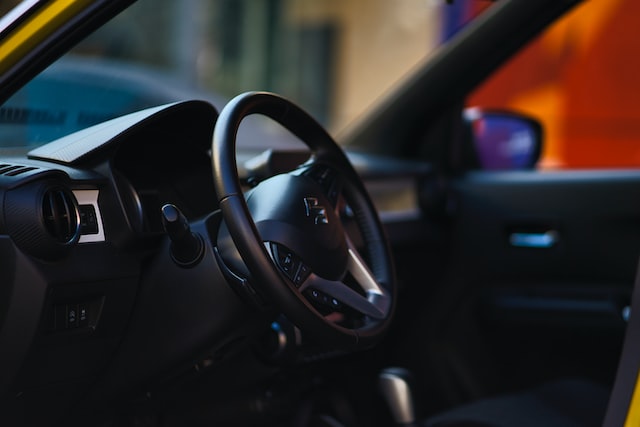 Maruti Suzuki, a leading car manufacturer in India, has officially launched ArenaVerse, the virtual reality showroom in which consumers can experience Suzuki cars in the metaverse, and it is a great example of the business possibilities a company can take advantage of by expanding into the metaverse.
ArenaVerse is a platform for Maruti Suzuki's Arena showroom/dealership network, launched by the company on the 1st of January 2023. Customers can have a fully immersive and interactive experience, being able to try different configurations and options on the cars. What's more, users will be able to engage with sales representatives as they would in an in-person environment.
Maruti Suzuki has already distributed several hundred VR headsets to its Arena dealership network across India, meaning customers are able to experience the ArenaVerse platform on-site. But the company has also created an online version of this metaverse, meaning customers who are not locally based can still experience it on PC or mobile.
This is not the company's first venture into metaverse technology, previously launching NexaVerse, the same concept for Maruti Suzuki's Nexa dealership network. It is on the back of its success, which resulted in over 10,000 bookings for the Suzuki Grand Vitara model, that the company went on to launch the ArenaVerse version of the Maruti Suzuki metaverse experience.
Senior Executive Officer for Maruti Suzuki India, Shashank Srivastava, said the following at the launch of ArenaVerse;
"At Maruti Suzuki, we have ensured that our already strong digital journey is further fortified to suit the requirements of new-age customers. We set the wheels of the metaverse in motion with NexaVerse, which has been a resounding success with over 10,000 bookings for the Grand Vitara coming from the NexaVerse alone. With ArenaVerse, we have taken this digital journey a notch up by bringing the country's largest auto retail network, Arena, to the metaverse and ensuring that our customers' digital experiences are as personalised and dynamic as possible."
Maruti Suzuki is not alone among automotive industry giants that are moving into the metaverse. Renault has announced the creation of an industrial metaverse in the form of twin "replicas" of factories and production lines to allow for real-time monitoring of processes. The company has explained that this implementation will save several hundred million in the next few years, increasing efficiency and productivity with less room for error.
Automotive is just one industry that has entered the metaverse and is now reaping the rewards. Regardless of your area of business, there are opportunities for growth in the metaverse, and NEXA is at the forefront of strategising and optimising them. Get in touch with us about how you can take your company into this new era.