Sony PlayStation is a console that has become a part of the modern person's life, whether it plays a contentious role in your relationship or you find yourself up at all hours of the night playing Call of Duty with an array of online friends, PlayStation has made an impact. Today, it is the go-to platform for many gamers across the globe and has been since its launch.
Sony PlayStation was not the first company to launch a gaming console, with Nintendo, Sega, and Atari coming before it. However, PlayStation managed to bring gaming consoles to a wider audience.
The first PlayStation was created due to a partnership between Sony and Nintendo. The house of Mario wanted to release a CD-based add-on console for the Super Nintendo Entertainment System and enlisted the help of Sony in the development of the machine.
The PlayStation 1 was released and was the first console to deliver 3D visuals and quickly gained widespread popularity.
Since the launch of PS1, PlayStation has gone on to develop the most popular gaming tech in the industry. The PlayStation 5 (PS5) is its latest release and this console was released worldwide on November 12, 2020, and is part of the ninth generation of video game consoles.
Since PS1, gaming visuals and the entire gaming experience have changed and become more and more immersive - but in 2023, that immersive experience is set to take on a whole new meaning.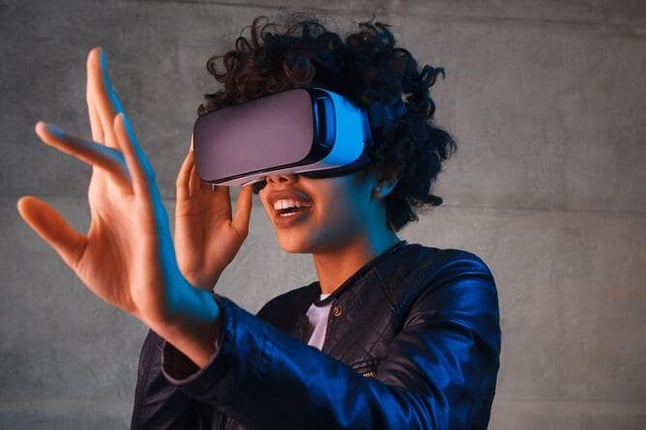 PlayStation VR 2 to be Launched in 2023
With Web 3.0 taking center stage and the world wide web rapidly evolving, the Metaverse and Virtual Reality are the future of the online world and Sony is, of course, keeping up with this evolution. According to a tech industry analyst, Sony is set to release its PlayStation VR 2 in the first quarter of 2023.
Ming-Chi Kuo, a renowned analyst at Hong Kong based TF International Securities tweeted that he believes the headset may begin mass production at the end of this year and has predicted its launch to be in the first quarter of 2023.
Kuo stated, ""My latest supply chain check suggests that the assembler and several component providers of PS VR2 will start mass production with about 1.5M units shipments in [the second half of] 2022," he claimed. Kuo then went on to twet that "Sony may launch it in Q1 23, depending on the development schedule of PS VR2 game titles."
So, what can we expect from this new product? Kuo stated that one of the primary changes in the PlayStation VR production is the inclusion of cameras that will be built into the headset - something the original PlayStation VR didn't have.
While the original PSVR made use of a PlayStation Camera that was attacked to the PS4 to track head movements as well as LED lights on the headset, PSVR 2 will feature advanced cameras on the headset itself.
"The most notable hardware upgrade for PS VR2 is to start using optical modules," Ming-Chi Kuo explained. "PS VR1 doesn't equip with optical modules.
Sony itself also stated that there will be over 20 games ready for the launch of the PSVR 2, with SIE president Jim Ryan saying:
"Right now, there is a considerable amount of money being spent on partnerships with independent and other third-party developers to secure a considerable pipeline of attractive VR content at the launch of PlayStation VR2."
Are you excited to get your hands on the PSVR 2? As Metaverse and Virtual Reality enthusiasts, we know we are.