As Premier Google Partners, Nexa has access to industry reports and analysis for specific geographies that can help local businesses to better strategise their marketing efforts. Our latest report focuses on the education sector, specifically for the UAE's Primary School market.
K-12 School Marketing in the UAE (Data for Dubai and Abu Dhabi)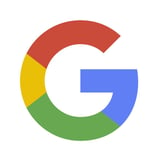 Google recently provided Nexa with analysis that outlined some of the key marketing insights based on 2018 and 2019 data. The data highlighted key trends and provided important information that can be used to make important marketing decisions related to student enrolment.
Here are some of the key findings of the report:
10% increase in search growth between Q2 2018 and Q2 2019
58% of relevant searches are conducted via mobile phones
Just 36% of relevant searches are now conducted on computers
Cost per click has decreased by 5% from Q2 2018 and Q2 2019
Search Volume and Devices
Data - Q2 2019 and Q2 2018 - year on year analysis:
The overall volume of search queries increased by 10% during the period with mobile now accounting for 58% of all search queries.
Mobile search queries have increased by 22% during this period with clicks also increasing by 4% compared to the previous year. Interestingly, the click through rate of adverts on mobile devices has increased by 20% year on year to a 6.1% overall CTR, suggesting higher quality advertising content and an increased willingness by search audiences to engage with paid advertising.
Across all devices, mobiles offer the lowest cost per click rates with each click costing schools an average of $0.82 per click compared to $1.32 for searches conducted on computers.
Despite the increase in search queries, the overall volume of clicks decreased by 2% during this period with 73% of all clicks now coming from mobile devices, representing a 4% year on year growth.
Advertising Click-through Rates
Click through rates (CTRs) from advertising increased substantially and a 15% year on year increase, with average click through rates being reported at approximately 6.1%.
Interestingly, device-type doesn't have a significant impact on CTRs with laptops and desktop devices reporting a CTR of 6$ compare to mobiles and tablets at 6.1% and 5.8% respectively.
Cost per Click
The year on year data highlighted a decrease in the average cost per click (CPC) for mobile devices at $0.82 per click.
Mobile offers the best value in terms of CPC rates with both tablet devices and desktop/laptop devices presenting higher CPC rates at $1.16 and $1.32 per click respectively.
Seasonality
Seasonal variances seem consistent compared to data from the last 4 years with CPC peaking each year in August.
Over the last 4 years, the highest volume of queries have been produced in October, which is the same month that offers the lowest CPC opportunities.

What does this data mean? The key takeaways for educators in 2020:
More attention must be paid to your mobile advertising strategy. Creating better mobile landing pages that are conversion focused will help lead generation and drive parent engagement. Mobile CPC rates are also significantly cheaper in comparison to computers and tablet devices and so the benefits of a more focused mobile strategy are clear.
Seasonality data suggests a clear linearity in terms of interest at specific times of the academic year. Therefore, schools must tailor their messaging, advertising creatives and landing page information to take this into account. For example, the traffic generated from Google in terms of parent intent may differ substantially between August and October.
Budgets must be adjusted based on seasonality and demand. With October search queries peaking while offering a lower CPC than other times of the yea, it seems that there is a lower advertising inventory available.
Interested in learning more?
Speak to Nexa. Since our inception in 2005, we continue to work with educators throughout the UAE offering the following services:
Student Enrollment Strategy Creation
Enrollment Audits & Recommendations
Digital Awareness Campaigns
Digital Lead Generation
HubSpot for School Implementation - CRM
Parent Nurturing Campaigns
Our clients include:
Arbor School
Al Najah Education

Horizon English School
Sabari Indian School
Horizon International

Ambassador International Academy
Ignite School
Rising School
Aldar Academies
Cambridge Institute
STEM for Kids