The term responsive website design is certainly not a new one, but we're often asked by people who are building a new website or even building a website for the very first time, what this term means and what impact a responsive website will have on their business. Scarily, our web design agency in Dubai comes across a large number of new websites that have not been built using this technology. This article will help you understand why you need this for your new website in order to not miss out on the 50% of traffic that will come from mobile and tablet users.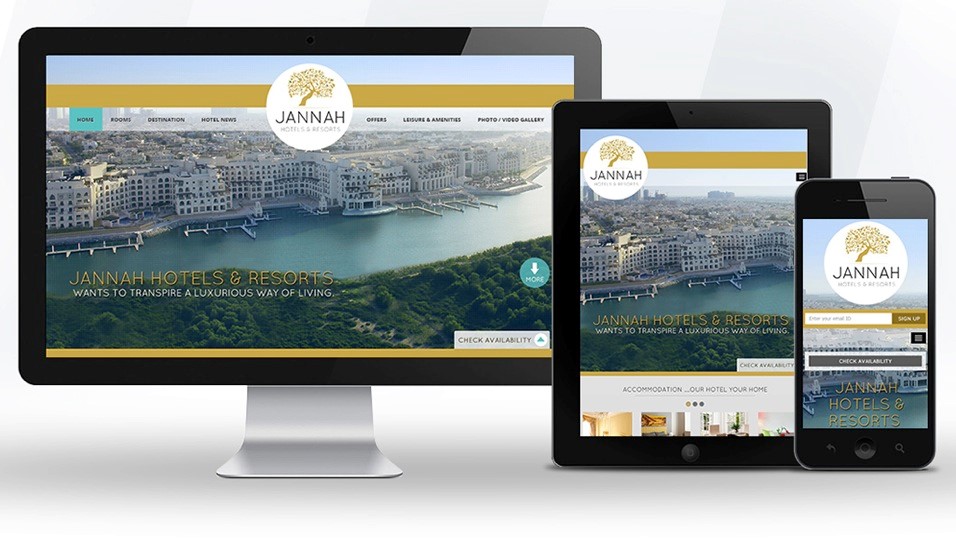 So, what is "Responsive Website Designing"?
The best way to answer this questions is to perhaps go back to why we needed responsive website technology. Before this, forward thinking businesses who had identified the need to create a mobile version of their website had to either build a very streamlined version of their main website where only minimal amounts of content may be synchronized between both sites or they had to create a independent mobile site. The challenges with both approaches were that (a) administration and maintenance costs were high with duplication in effort also a issue and (b) the user experience was never quite the same as the desktop site, with some websites, who didn't have a fully mobile version of their site (including the BBC) redirecting users to certain mobile-unoptimized pages.
With the number of mobile and tablets increasing both in terms of device types and sizes, a better more user-friendly solution was required. Enter Responsive Website Design. Responsive websites are exactly what the name suggests. They respond automatically to whatever screen size (think large desktop to small blackberry's here) and display the content on a website from images, videos and text to fit within the screen. Whereas before, a user browsing through a mobile device would need to scroll left - right and up and down, a well built responsive website only allows up and down scrolling. In today's web age, where users are used to scrolling up and down a page, responsive websites provide an excellent solution. This is even more important now, where for many businesses over 50% of their traffic is coming from a mobile device or tablet.
If you are creating or designing a new website, it's important that mobile should be front of mind and not just an after-thought. Please also note the following tips to help you through this process:
Since 2011, Google has recommended that every website should be built using responsive technology. As the largest search engine, it's important that website owners take this advice on board. In fact, in April 2015, Google launched a new update to their search algorithm, which penalises non-mobile optimized websites on its search engine.
You should not be charged extra for building a mobile site. It is the responsibility of your website partner / agency to build you a new website using the very latest technology and to charge extra for a mobile interface is quite unethical.
The content on your website needs to be well crafted, concise and not too 'fluffy' for optimum mobile performance.
Make sure the call to actions on your website (E.g. "Enquire Now" buttons) are also replicated properly on your responsive versions and display correctly on mobiles and tablets.
For more information on Responsive Website Designing please check out the articles in Mashable and Forbes, which provide excellent information on this.


At Nexa, we've been building responsive websites since 2012 and have since created in excess of 100 responsive websites for a host of clients.

If you are looking to design and build a new responsive website, please download our free e-book below: