Private schools across the world have faced unprecedented challenges due to the COVID-19 pandemic and the need to protect children and their families during this difficult time. With schools forced to provide eLearning for their students coupled with challenging economies, many parents have reassessed their positions when it comes to schooling. A consequence of this has been an increase in the number of homeschooling children with many parents opting to use alternative education strategies for their children.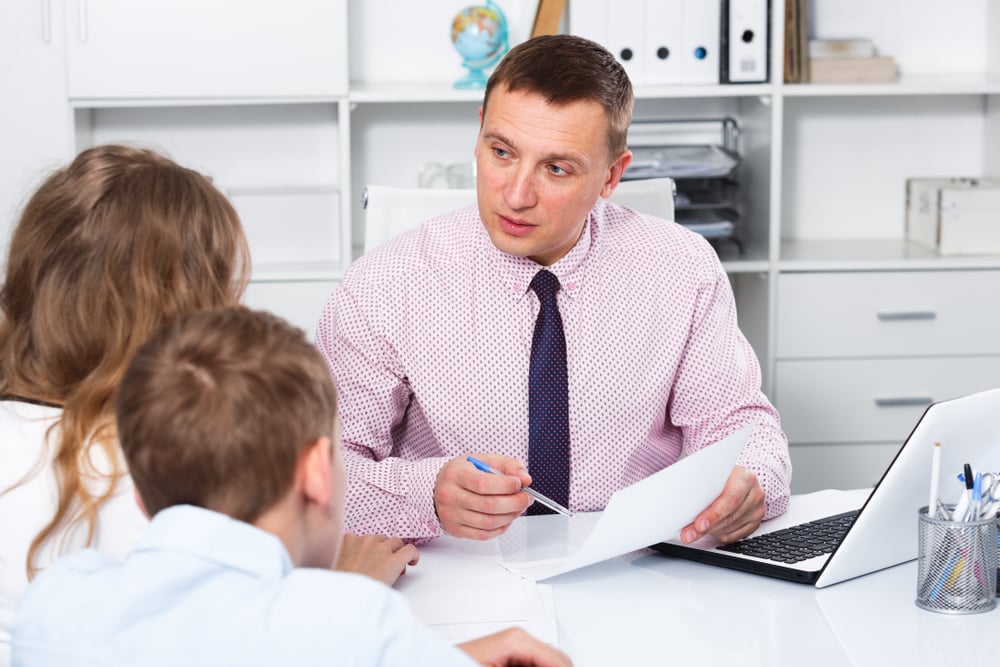 For private schools, this presents a clear challenge. If more and more parents are opting for homeschooling rather than the traditional, in-school education, a school's enrollment numbers can be impacted. The impact of this on revenue may create additional challenges both in terms of resources and the ability for schools to invest in new, upgraded technology for their students. Another consequence of this is the additional pressure that will be placed on school administrators, marketing and enrollment teams to attract new students to replace those lost, as well as to retain those students that remain for as long as possible.
Once upon a time - not so long ago, private schools did not need to think about marketing. Education was a need, and it was offered in a relatively standardised manner. However, much has changed since then. With increasing competition and diversification, marketing has become essential for schools in order to attract students - and keep them. It is also essential in these times, as like other businesses, it has become incredibly difficult to predict the future and ensure a steady stream of income.
Take a moment to consider just how significantly the virus has impacted schools. It has affected them in the business sense much like any other industry, but the key difference here is in dealing with children. We entrust schools with a dual mission of not only safeguarding their students but also preparing them for the rest of their lives in the real world. That, in difficult and uncertain times, is no easy task, yet it must form the foundation of school marketing in 2022.
5 Marketing Touchpoints for Schools in 2022
1. Marketing a school
Marketing a school requires a holistic approach. By that we mean, you need to include all aspects of student life as potential marketing material. Since schooling in 2022 will require an adaption to a new set of norms, you need to communicate the quality of the experience your school provides. It also needs to demonstrate how well equipped you are for these changes and how the time invested in your school will affect the students.
There are several ways to market the best your school has to offer, including open days (which we suggest include virtual tours too), online broadcasting of events related to academia and valuable information for students and parents alike. One of the trends in marketing at the moment is that of localisation, where businesses become entrenched in their area and all things local. This presents an excellent opportunity for schools to broaden their reach within their area and community at large.
A key marketing strategy is to ensure that your strategy is inclusive of all students, as well as taking into account the privacy needs of these students. Privacy needs to be approached carefully, as recording and sharing students online needs to be done with consent and considerations. This will help to ensure that parents and students are happy and become advocates for your school. In a final note on this general approach, we suggest you focus on featuring the particular unique offerings at your school - from the facilities to the extra circular options and the campus publications.
2. Targeting
Your target audiences should be well developed as a school because your audience is likely to be a mixture of parents and students. Your marketing team will potentially have to cater to 4 different generations. Ensure that you have mediums and content designed to meet all of the requirements while maintaining a reliable brand voice and image throughout your marketing communications.
3. Reputation Management
You need to be scouring the internet for all mentions of your school's name. By engaging with your audience and being responsive, you can actively manage your reputation and instil strict codes of conduct that ensure your school can handle any crisis that may arise without long term repercussions online.
4. Branding
Establish your school's brand before you begin marketing. Branding is very important to future generations and includes your values and policies, which need to be communicated with transparency and authenticity. All of your marketing efforts should attempt to share the culture of your institution, with careful attention given to the look, feel and voice of your school as well.
5. USPs
With schooling structures transforming, you should find what makes your school different and how it can positively affect the lives of students. Herein lies the ultimate drawcard for new students. Your ability to deliver on this is what will keep students with you throughout their academic journey. Another aspect of this is in your ability to attract high-value staff, as teachers can make all the difference when it comes to school experiences.
Ways to Attract and Keep Students
One of the most highly regarded forms of marketing that have saved many businesses during troubling times is that of content marketing. It is thanks to its ability to meet search engine criteria (when done correctly) and provide long term results. Under this umbrella, we suggest your school works on sharing snippet videos across all of its platforms. Video is by far the most engaging form of content, and there are various things to record to show your school spirit. Ensure these are high quality for the best results.
Another crucial form of content marketing for your school in 2022 is email marketing. You can share various bits of relevant content, predominantly targeted at the parents via email. Having automated systems for this is ideal, and it can keep everyone connected and in the loop, which is key to attracting and keeping students around. Consider sharing checklists and peeks that excites newbies, study guides, updates and events for current students and then consider promotions that encourage loyalty. This idea of providing extra value to rally loyalty can extend outside of your school, as you can also share a range of relevant community-based promotions aimed at students.
Social media is one of the most critical aspects of digital marketing for all businesses, as it allows you to build and strengthen your school's community online. Captivate your audiences by sharing content aimed at the parents (such as school notices or contents for hampers) or interactive gamified posts for the students (though parents are likely to enjoy these too!).
When it comes to advertising, consider working with influencers - yes, influencer marketing for schools is a trend. Think about it - the parents and kids who have built a name for themselves online have influence within their networks, which likely have matching target audiences. Working with relevant key influencers can assist your marketing tenfold.
Finally, when it comes to adverts on social media, consider customising them in fun ways. For instance, you can create a filter on Snapchat that is designed with relevant branding for a school event as a fun and interactive way to encourage people to share your event. Moreover, think about touching base with all of your audiences - for instance, develop your presence on Facebook if that is where the parents are, have a direct line of communication with messaging apps for convenience and get creative on the platform the Gen Zs love most - TikTok.
Your website should be considered an all-important one-stop destination for all things relating to your school. Work to improve your website before you begin your marketing journey, as the user experience on your site can be fierce between someone enrolling at your school or heading elsewhere. It would be best if you worked on the design and functionality of it. It is also of the utmost importance that it is optimised according to SEO best practices. This will improve your organic reach and rankings on search engines.
Your website needs to include much information - from your values to your fees and campus. It should contain all of the relevant information for current and potential students and parents. It is also a great platform to share press releases and updates on events or workshops that you are hosting. If your school is continuing with remote learning, your website should also communicate this and have a link to any necessary portals or guides necessary.
Finally, as part of the content marketing you share on your website, it is crucial to have a blog. Blogs are a great way to engage with people, be it through helpful content for students and parents (such as study methods or nutritional meal ideas), to 'meet the staff' posts to showcase your teacher talent. Having a regular blog post by the principal is also beneficial, as it can show insight into the happening at school, as well as a consistent form of engagement.
Advertisements are crucial to your marketing mix. Even in times of financial strain, online advertising can be highly cost-effective, yielding favourable results. The key here is to target accurately. The adverts you design need to speak to your audience in a way that is clear and convincing. Using geotagging for localised targeting is essential here. Include search engine marketing, optimisation and social media ads for the most significant effects.
Keeping your students will have a lot to do with how your school operates and the lived experiences of your students. However, there are ways for marketers to encourage the retention of their scholars as well. From drumming up support online through testimonials and excitement for online events and content, there is another vital element - nurturing relations. By this we mean that students, current and past, need not be forgotten. They need to be cultivated into a community of advocates for your school through alumni relations. Consider creating a separate, dedicated and exclusive group or page dedicated to this, where you can share updates, flashbacks and the hosting of alumni events to encourage loyalty and a sense of pride among scholars.
When it comes to school marketing, we encourage you to check all of your bases, where possible. There are still methods of traditional marketing that can work for you. If the budget is tight, then stick to digital marketing with precise targeting. However, if your target market research shows that there is still room for traditional marketing, then include that in the mix. The reason being is that in many cases, traditional marketing has a certain edge above that of digital because it is more costly than online ads; hence it can boost the credibility and exposure of school in a positive fashion.
Consider print, radio and outdoor advertising for this. Also, the power of marketing schools at exhibitions and academic conferences remains high, so have a look out for such events in 2022. You may need to alter your usual offering, but this can still be effective. Finally, there is also direct mail. Dropping off brochures in your local area can too still be a highly effective means fo reaching your audience
Focus on the Enrollment Funnel
It's important that every school has a clear understanding of their enrollment funnel as this is the most important gauge of marketing success. A school's enrollment funnel must include a number of clear stages that should be managed and updated in real-time by a schools admissions and enrollment team. For example:
Stage 1 - Lead Generated
Stage 2 - Initial Telephone Call Completed
Stage 3 - Parent Invitation for Open Day
Stage 4 - Parent Attended Open Day
Stage 5 - Parent Invited to One on One Meeting with Principal / Head of Year
Stage 6 - Assessment Booked
Stage 7 - Assessment Completed
Stage 8 - Offer Submitted
Stage 9 - Offer Accepted
Stage 10 - Registration Fee / Deposit Paid
The funnel stages highlighted above are just a simple example of what parents typically have to go through in order to enrol their child at a school. For schools, it's critical that they understand how many prospective families are sitting at each stage of this funnel.
It's also important that school administrators track that families are being nurtured through the funnel so that they can help and assist with the process if they see challenges with this. For example, if families are seemingly stuck at a particular stage, an additional phone call, email or other touchpoint can be added to gently guide families to the next stage. Identifying inefficiencies in the funnel and fixing these will have a significant impact on enrollment success.
Managing the funnel should be a priority and school should use technology to support this process. Gone are the days when Excel sheets would suffice to manage the enrollment process. Today, schools should invest in CRM systems that help streamline the process while tracking activity and interaction between schools and families without human error. A recent case study where Dubai-based growth marketing agency Nexa, engaged with a local school implementing the HubSpot CRM to great success.
There you have it - a comprehensive set of marketing ideas to help your school head into 2022. The key takeaway for all schooling marketers is to communicate your ability to safeguard and mould the next generation, which requires having a solid strategy in place. With this and all of the tips and techniques mentioned above, you will solidify your brand, attracting and retaining students as you go.
To book a one-on-one session with us to discuss more, set a time and date at your convenience here.