As a digital agency that prides itself on offering the very best search engine optimisation (SEO) services in Dubai, it's always frustrating when we speak to companies who have clearly been mis-informed on what are often the very basic elements of SEO. The fact is that SEO, both as a concept and a activity, is ever-changing. But what most people don't realise is that the core foundations of SEO often remain unchanged. This article examines what these core foundations are and provides insights into the best SEO strategies for businesses in Dubai, Abu Dhabi and Doha, Qatar.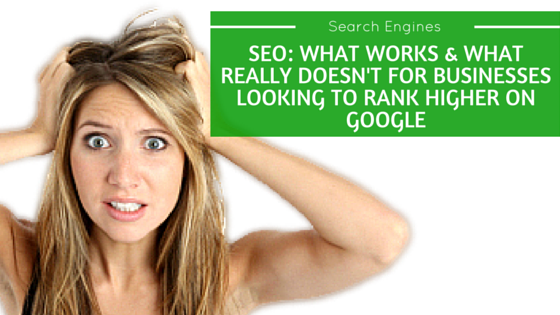 So, what are the core foundations of SEO?
The core foundations of SEO are based on the very simple principle that search engines such as Google, Bing or Yahoo!, want to provide the very best answers to the questions that their users are asking. The answers are more or less provided to users in the form of a search engine results page that contains a list of websites that they search engine believes has the most appropriate content relating to the question asked. How they determine the order of the websites shown on the results page is down to SEO and these core foundations:
1 - Quality of the website (both in terms of technical structure and multi-device view-ability)
Making sure that your website is built using the latest technology and with the correct structure is almost half the battle. You should ensure that your website works correctly on all devices including mobile phones and tablets and loads quickly. You should also make sure that your pages are structured and created correctly so that Google understands the difference between your titles and the rest of your website's text.
2 - Quality of the content on the website
Quality of content is the absolute cornerstone of a good SEO strategy and if your website contain little or no quality content, then its likely that whatever approach you take for your SEO strategy, it will fail or not be anywhere near as effective as you would have hoped for. Companies that have good quality content on product or service pages, or blogs will undoubtedly rankhigher on the search engines than those who don't have this in place.
3 - Authority of the website
If you go back just a couple of years, quite possibly the most important aspect was a website's authority that was simply determined by the number of other websites that linked back to this site. Such a simple metric created the original SEO industry, which was based on the activity commonly known as "link-building". Search engines quickly learned that companies employing this tactic were manipulating their search results and therefore compromising the quality of the search results being shown to users. Therefore, in an attempt to combat this, those websites that had falsely created back links to their sites were targeted and penalised by Google. This often meant that websites that were previously ranking high on a search engine were now nowhere to be found.
While link building is still used by most SEO agencies, this is a risky approach that may cause your website to be penalised and blacklisted by the search engines.
So, what doesn't work?
Here are the things to avoid and if you're working with a SEO agency that mentions any of these, dig a little deeper to make sure your website is protected:
Aggressive Link Building
Keyword Spamming (use of too many keywords in a unnatural sentence format on your website's pages)
Pay per click on Google as part of a SEO strategy (PPC will not increase your organic Google rank)
Are you a company that has fallen foul of the tactics employed by a SEO company in Dubai, Abu Dhabi or Doha? Are you interested in engaging in a strategy that provides results that are not threatened by Google's algorithm updates? If so, please complete the form and after assessing your website, one of our team will be in touch with you.