Telemarketing is one of the traditional forms of marketing that have stood the test of time and continue to provide favourable results. In this article, we're answering the key questions surrounding telemarketing in Dubai, so that you're in the know about what it is and how it's done. We're also letting you in on an industry-first partnership that we at Nexa have with Pipeline Business Developments Solutions to offer clients the best in telemarketing.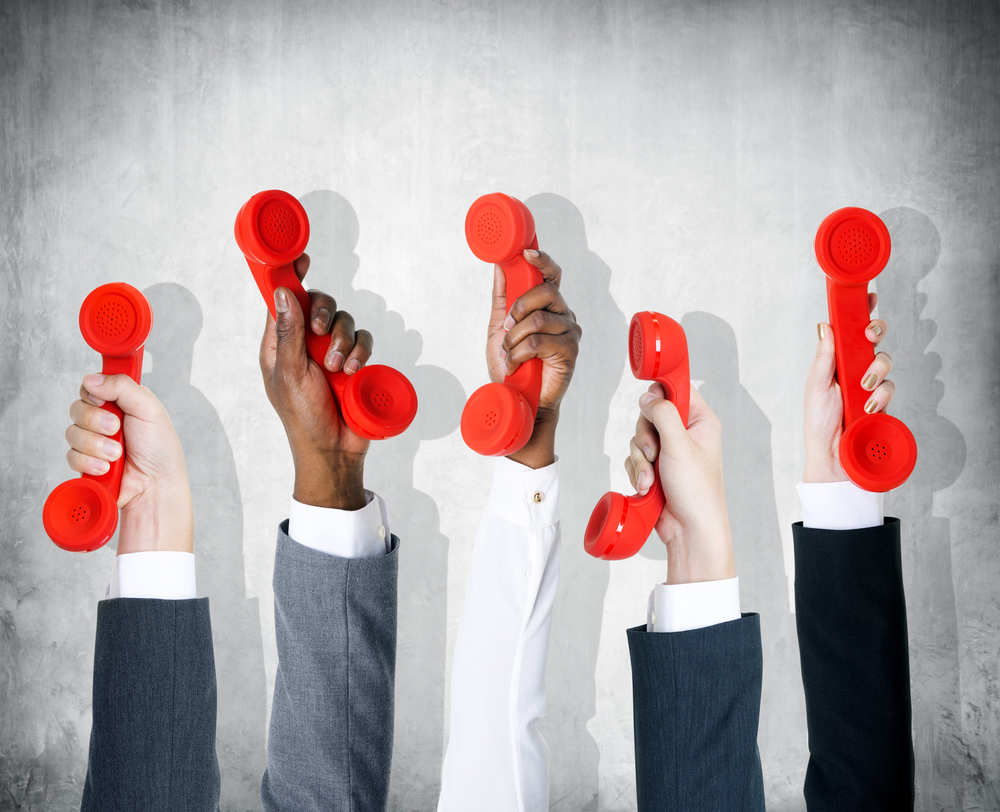 Hold the phone - what is telemarketing?
Telemarketing is defined as:
"the marketing of goods or services by means of telephone calls to potential customers."
There are two types of telemarketing, namely: outbound and inbound calls. The former refers to calls made to target audiences, while the latter refers to calls received from potential customers. It provides businesses with a great way of communicating with people, which of course affects the brand's voice and perception. This marketing function should be thought of as your brand's voice with each call made and answered. It should therefore be professional, persuasive if needs be and always provide reliable information.
Telemarketing is therefore an overarching term which encompasses all of the marketing which occurs telephonically. It has evolved from its days of cold calling, whereby people simply received cold call sales pitches. Today, privacy and content of customers are paramount. That being said, telemarketing is often combined with consensual telesales, which refers to sales conducted over the phone. With this combined strategy, your business is able to conduct market research and prospecting, as well as follow ups and re-connecting with established customers. When this is carried out effectively, your business can decrease its costs per lead, while increasing its leads in the process.
Telemarketing in a Digital World???
In a digital-focused world, we're often asked by clients why we'd recommend the utilization of call centres. After all, we're constantly being told that consumers / customers today are spending most of their time on digital channels, whether that be browsing the internet, checking emails or on social media platforms such as Facebook, Instagram and even TikTok.
While this may be true, we also believe that there's an over-reliance on digital marketing campaigns today. Low manual touch and cost / resource efficiency means that many business rely solely on digital lead generation and try to use digital marketing to drive prospects down the funnel. While this works, we believe the involvement of a salesperson helps to build relationships and trust much earlier in the sales journey, which positively impacts sales.
In addition, Telesales is generally considered a tough gig. Salespeople generally don't like to make calls to prospects they aren't familiar with and are therefore comfortable with digital nurturing and the reduced number of telephone calls required to be made because of this.
Remember though, if your competitors are also over-reliant on digital marketing and automated digital nurturing, engaging in a telesales process will not only help you stand out from your competitors but also help you to build trust and credibility with a prospect at a much earlier stage than them.
How is telemarketing performed?
Many businesses opt to outsource the telemarketing function. This is because of the technology and personnel required to carry out this function effectively. You can save on the cost of equipment, space and software this way. Staff who conduct telemarketing need to be skilled in their ability to communicate effectively with target audiences. This allows you to have this form of marketing performed with expertise, while saving your own marketing team time, without losing the ability to communicate with your customers.
Telemarketers do not only offer telephonic marketing services. Customer acquisition is done through direct responses and sales. Furthermore, outbound calls are made for purposes of lead generation, direct sales, the setting of appointments, following up with leads, cold calling, product or service promotions, sales verification and referral calls. There are additional tasks which are highly beneficial to a business, including support, order management and answering inbound calls.
When telemarketing forms part of your digital marketing strategy, you can have strategic and direct links with leads and work within a budget for each of them. Telemarketing offers the ability to provide personalised service and to follow up with your leads. These leads can be generated via lead magnets that have been shared across various other marketing channels. These include eBooks, whitepapers, reports, animated videos, case studies, gated content, contests, offers and webinars. Then, once these calls have been made, you can analyse these interactions. This allows marketers to gain valuable insights by learning about your target audience's perceptions and needs, which can in turn inform business operations and marketing efforts to improve customer satisfaction.
Telemarketing in Dubai
There are several call centres and agencies who offer telemarketing services. We at Nexa, recommend Pipeline Business Development Solutions, who we have partnered with to assist clients in sourcing qualified leads through telesales. Pipeline has a professional team who have long standing experience in the Middle East.
Pipeline offers affordable pricing models, with solutions that support your existing sales team. The end result is a list of highly qualified, sales-ready leads that are passed directly to a client's sales team for closing.
By outsourcing this function, your business will see an improvement in lead generation and communication with your customer base. Pipeline accomplishes this with targeted and verified data. They are also BANTC qualified lead generation specialists, working in accordance with the international standards. This means your business can outsource your entire lead generation process, which will include a seamless end-to-end solution through a comprehensive 6 step process. This includes research, strategy creation and data sourcing through telesales.
Multiple packages are available in order to suit each client's needs. Your business will be getting the best in digital lead generation and the best sales qualification services. With this industry changing approach, you'll see results almost instantly. For more information, register for a free 1 hour sales strategy consultation.
That marks the how, what and who of telemarketing in Dubai. We believe this is a great form of marketing that can assist your business in generating leads and developing better connections with your customers. Our team of marketers, as well as the specialists at Pipeline are eager and ready to assist your business in achieving its marketing goals.
Let's carry on the conversation...over a call!
Book a one-on-one meeting us to discuss your marketing needs.