Digitalization continues to affect all parts of business, including HR. To explain what this means in simple terms: the tasks carried out by this department have been transformed using digital technology. It saves a business two valuable resources, namely time and money. Here's what you need to know.
What Is It?
It's all about ways to bring digital tools and technology into the HR department. It can and should affect every aspect for ultimate efficiency, including every stage in the recruitment cycle. By bringing automation into the equation, you can improve the HR function within your business. When this occurs, you make better hiring decisions and manage your employees better, which ultimately helps your business to grow and thrive in a people-centric manner over the long term.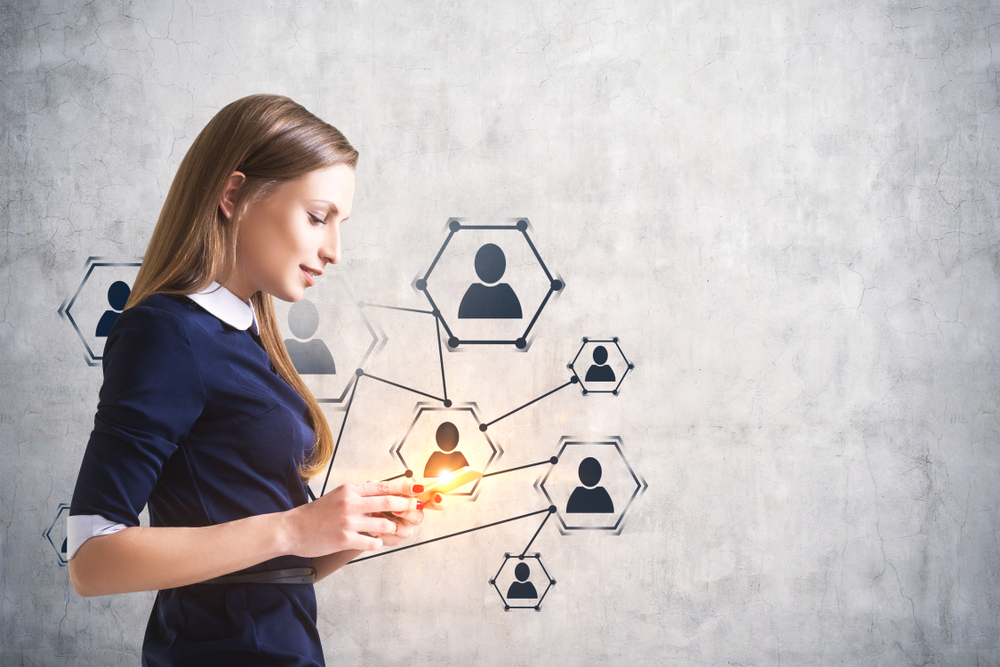 The Digitalization of HR
Let's take a closer look at how your business can digitalize HR in terms of the recruitment process and why it matters.
Finding and reaching your talent pool
One of the first ways technology can improve the recruitment process is through its ability to source new hires. Digital platforms make it easier for you to reach a wider audience - and, importantly, a targeted audience. You can ensure your job ad is presented to candidates that match your criteria, meaning you'll receive a higher number of qualified candidates. These platforms record insights into the performance of the job ads, allowing HR managers to access data to help further improve the process.
Automation also allows you to manage these candidates as they make their way down the pipeline. For this, many businesses opt to use applicant tracking systems or customer relationship management (CRM) systems. With this, you can communicate with your candidates, draw data analysis and manage your talent pool database.
Technology can assist with and improve the ability to screen candidates proficiently. This replaces the need to manually scan each CV. You can also put an application process in place which introduces candidates to your business in an engaging manner. Content and specific workflows can take them through stages that pose qualitative and quantitative questions to them, which further helps you narrow down the potential new hires based on interest levels shown. All in all, this digital technology helps you sort and manage your candidates. This cuts out the need for HR managers to sift through tedious and repetitive tasks.
Once you build up a database of talent, you can refer back to this pool for future vacancies. This can save you from the hassle of advertising and sourcing new hires, or at least allow for your previous efforts to carry more longevity. Once in the system, AI can assess, rank and shortlist suitable candidates.
Selecting the right candidate
Following on from before, digital technology can help you to select the right candidate, without the influence of bias. By using automated systems, you can gather a lot more data for insights that will help you in the decision making process.
The interviewing stage of the recruitment process has also been digitized, with many job interviews taking place online through videos, for both remote and non-remote positions. It works to the benefit of the employer, who can record the interview and refer back to it when making the selection. With all of this technology at the helm, the ideal is to present candidates with personalized feedback and ensure that the community of talent your business is building remains intact.
Now that it's clear how digitalization can affect the hiring process, let's circle back to the systems that can make this possible - CRM. By investing in this technology solution, you can customize a system that suits your business needs. With this in place, you can make use of all of the benefits of bringing technology to your HR department as mentioned above, and link it with an array of other helpful tools as well.
In essence, digitizing HR means you can automate processes and set up recruitment workflows for candidates to follow. Managers will benefit from having improved understanding and relationships with candidates, as well as have the necessary data to make predictions about roles, performances and expectations. Once the right candidates are hired, the digitalization of HR continues with systematic onboarding systems to welcome them.
So, what is the digitization of HR?
The digitization of HR is the use of technological tools, systems and platforms to fulfil the duties of this department in the most effective way. These automations streamline processes, saving both time and money. It also ensures you're hiring the right candidates which as we know, can make all the difference when it comes to the success of a business.
Speak with us at Nexa. Let's design an HR solution tailored to your business needs so that you can make the most out of your HR efforts.