It wasn't too long ago that a good quality video simply needed to be HD. Now, people are looking to 8K resolution and above. That is why it's important to stay up to date on the latest equipment in the industry. Here's a checklist so that you're in the know and adequately prepared to shoot and produce the best quality video content.
Video Production Equipment Checklist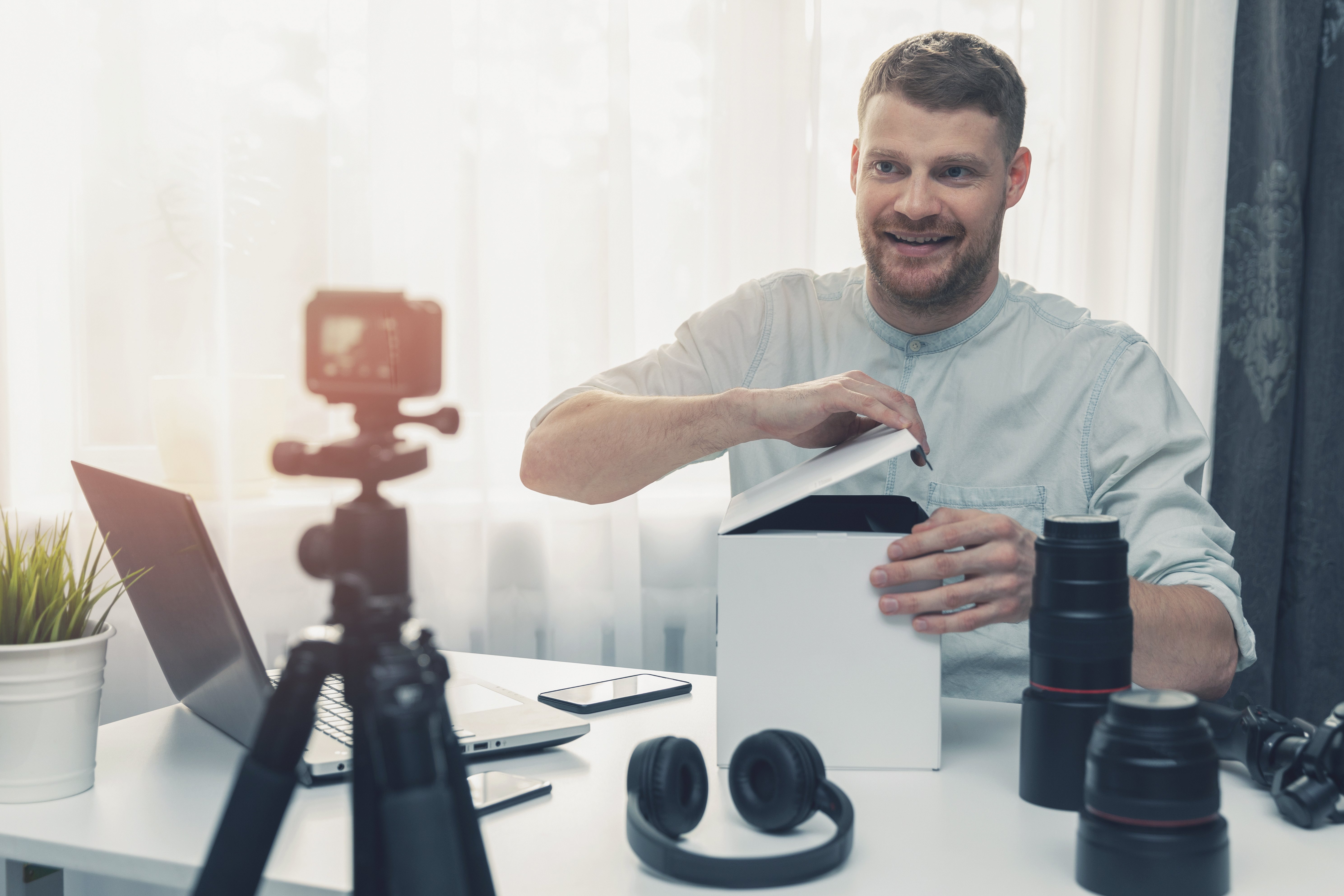 Camera
Full frame is the best option here. Since you want versatility and longevity, don't go for the latest point and shoot cameras that don't have interchangeable lenses. These are often cheaper and won't result in the same professional quality images that Single Lens Reflex (SLR) cameras offer. SLR cameras can be used with interchangeable lenses, Shoot at a higher frame rate, and have multiple features and accessories. Other points of differentiation factors include viewfinders, LED screens and preference - many photographers and videographers are brand loyalists.
Try: Canon Mark |||, iPhone 12 Max, Panasonic Lumix GH5 4K, Nikon D90, or Sony A7. For 8K, there's the Canon EOS R5.
Lenses
Lenses transform the camera, so it's ideal to have a few of these at your disposal. The focal length refers to the distance from the sensor to the center of the front lens element. Lenses with 40-50 mm focal length have a similar perspective as the human eye and are called normal lenses.
Every time the focal length is doubled, e.g. 100 or 200 or 300-mm you magnify the images 2X, 4X or 6X. Lenses with less than 40mm lens are considered wide angle lenses and are useful for interiors and landscapes. Macro lenses are special lenses which allow you to focus very closely on subjects, and some zoom lenses have a macro feature built in. Macro lenses come in different focal lengths, where the longer focal length lenses let you capture your subjects from further away and still achieve close-up imagery.
Try: standard 24-70mm lens which is great for general shooting environments, 50mm for close-ups, and 70-200mm for distance shooting.
Memory card
The type of memory card you use will be dependent on the camera you have, but high quality is always recommended to avoid the possibility of your content being corrupted. Go for the larger storage space to be on the safer side.
Try: SanDisk Extreme or Ultra ranges.
Tripod
The type of tripod you get will depend on the kinds of video you shoot. Look for ones with sliders or flexible ones if you need it.
Try: Manfrotto tripods and Konova slider kits.
Tips on choosing a tripod:
Opt for carbon fiber instead of aluminium
Look for legs with rubber insulation if you shoot in cold weather
Ensure the the tripod can be placed flat on the ground if shooting macro subjects
Ensure the leg locks are tight and secure
Determine how tall you want to be able to set the tripod. Most get ones that reach eye level which is high enough for most circumstances.
Carefully consider your choice for the type of tripod head as this affects the ability of your camera to move as needed for your video
Lighting
Lighting is an essential and for video production today, you can get an LED light attached to the top of your camera for starters. For the rest of your lighting, it is best to opt for a lighting kit as this will encompass everything you need, from the lights themselves to the stands and reflectors too.
Try: Neewer LED lights and light kits.
Consider whether or not your camera will be used for photography as well, or whether you will need to record with a flash. Many cameras have a built-in flash available, which are bright enough to illuminate subjects about 1-3 meters from the camera (although this also depends on the ISO setting and F-stop you are using). If you use flash often in your video production, invest in a more powerful flash.
Most cameras today use Through The Lens (TTL) metering which automatically provides correct exposure, or have a +\- compensation button so you can alter the flash output. Most cameras have front curtain sync flash as a default setting which is suitable for most situations, but in low light can leave the background appearing black, or a slow-sync flash which simply means the camera shutter stays open for a while even after the flash fires to allow some of the ambient room light to become part of the exposure.
Audio
It goes without saying that audio is incredibly significant, so you'll need to use an external microphone. This will improve the sound quality of your video, whether you're using live sound recordings as you shoot, or add in voice overs afterwards.
Try: RODE VideoMic, Sennheiser wireless kit, or Shotgun Microphone.
Computer
You'll need a computer that has a lot of storage. Look for RAM and screen size, as well as the ability to edit videos during post-pruduction. This lends itself to the kind of software you use to edit your videos as well. Popular choices include Apple's Final Cut Pro and Adobe Premiere Pro.
Try: iMac, a favorite for many videographers. G-Tech drives can provide you with a storage solution.
The Latest in Video Production
When it comes to video production, you've got to be in the loop when it comes to the latest advances in technology, as this affects the quality and output of video footage across the industry. By investing in the equipment in the checklist above, you'll be able to produce high quality videography - and photography, if you so wish.
Nexa's video team offers a complete range of services that help clients to create, produce and share videos from start to finish. Our aim is to ensure your videos are seen by audiences and resonate with them. Book a meeting with us to discuss your next video project.