TikTok has finally taken the leap into the eCommerce space. This has been a trend across social media platforms, with Facebook and Instagram shopping leading the way. On August 24th 2021, the company made the announcement and stated that it had expanded its partnership with eCommerce powerhouse, Shopify. The pilot test is taking place among select Shopify merchants across the United States, Canada and the United Kingdom.
This announcement did not come as a shock to the social media world as the platform announced its Shopify plans in October 2020. Essentially, Shopify merchants will be able to create, manage and fully optimize their TikTok marketing directly from the Shopify dashboard and new integrations within TikTok Ads Manager are being rolled out.
But as the deal expanded, the app will be taking even greater steps and soon, merchants with a TikTok for Business account will be able to add a shopping tab to their profile. The tab will sync with their product catalogues and create online storefronts through their TikTok profiles.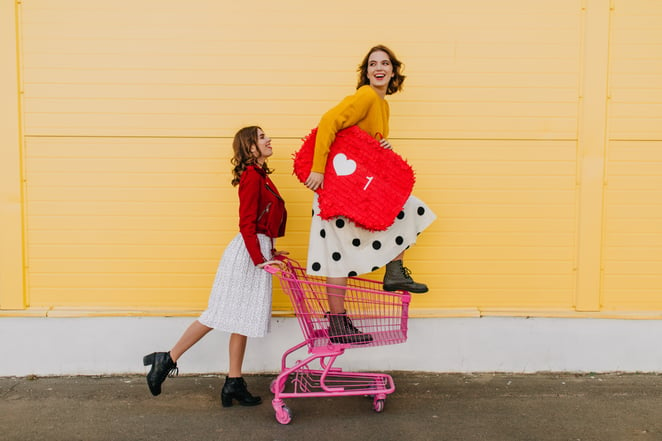 The Influencer Test
So, when you think of the top influencers in the world your mind probably goes to the Kardashians, so TikTok and Shopify capitalized on this with their early adoption testing. Kylie Jenner is one of the first adopters of the shopping service and is using it for her brand Kylie Cosmetics.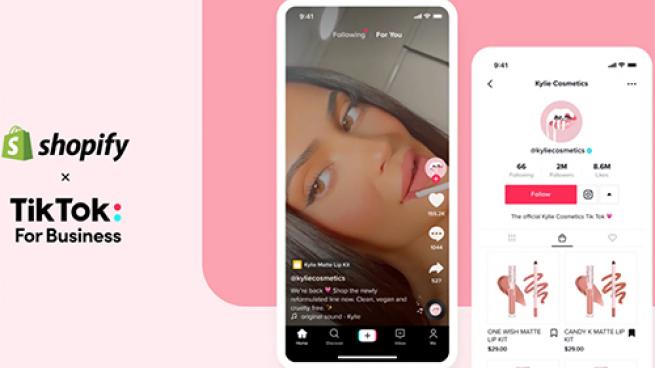 Merchants are now able to request to join the pilot through Shopify's very own TikTok channel and so far, the shopping option is set to be a massive success..
Another element of the partnership involves giving Shopify merchants product links that can be used to tag products in their TikTok videos. This means that users will be able to click the product and then be immediately directed to the merchant storefront.
Harley Finkelstein, the president of Shopify released a statement saying:
"Creators are paving the way for a new kind of entrepreneurship where content, community, and commerce are key. By enabling new in-app shopping experiences and product discovery on TikTok for the first time, Shopify is powering the creator economy on one of the fastest-growing social and entertainment platforms in the world. We are excited to help this next generation of entrepreneurs connect with their audiences in more ways—and with TikTok as a visionary partner."
The Growth of TikTok
The TikTok app has been developing its shopping features over the past few years. In 2019 the app launched its Hashtag Challenge Plus which added a shoppable option to hashtags. This allowed users to shop a website from within the TikTok app itself and brands like Levi's have also made use of TikToK'S "Shop Now" buttons. The "Shop Now" option allows users to make purchases through specific links posted to TikTok. All of these efforts have been put in place as a way to challenge Facebook Shops and we look forward to seeing how the app expands its shopping options in the coming months.
How We Can Help
Social media continues to evolve at rapid speed, heavily influencing how businesses communicate and engage with their customers. When used correctly, it can positively affect your brand's perceptions and be the driver of generating more revenue.
Whether you're a B2C or B2B business, social media is a radical part of digital marketing. At Nexa, we offer a full range of social media services with a proven track record spanning 15 years, which marked the start of these pivotal platforms. And TikTok is a rapidly growing social media space for business growth opportunities.
Colourful, youthful, loud and fun, TikTok is one of the fastest growing social networks right now. It's difficult to explain TikTok using mere words because the platform is more of an experience than anything else. It is a place where anyone can be discovered, where trends are born, and where inspiration and creativity thrive.
Nexa will create engaging, creative and trending campaigns for your brand through the interactive, video based platform. Collaboration is key when it comes to TikTok and all TikTok campaigns are about community and getting your target market to participate in interactive campaigns - and this allows for absolute creative expression - almost without limits.
Contact the Nexa team today for all your social media requirements.