Shopify is one of the world's leading eCommerce platforms. It equips anyone to sell, market, and manage an online store with access to assistance and powerful tools to facilitate these activities and grow your business. These are the top 10 apps we suggest you use, plus all the reasons why.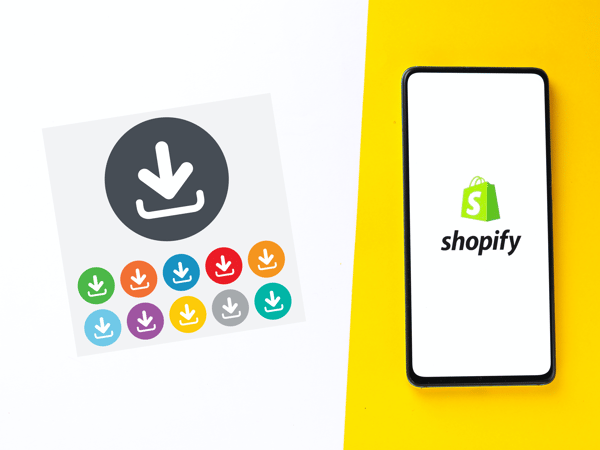 To foster customer loyalty, you need to have a rewards program in place. They have proven to be very successful in generating repeat sales, and people appreciate being rewarded for choosing your business.
Smile: Rewards & Loyalty makes the creation of your very own loyalty program easy. Whether you'd like to work on a point-based system or membership tiers, what's more, is that you can work on a referral system, which will simultaneously grow your store's reach.
This app makes it all possible and easy to do. It starts with a simple free offer, which you can upgrade to customize. It is excellent for building your customer base and instilling the keys for long-term success. You can also access in-app analytics, which will provide you with helpful insights into your program's performance.
Search engine optimization cannot be underestimated. It needs to be applied throughout your content and Shopify store to ensure people can discover your store with ease. This app helps you achieve that by auditing your store to detect and rectify any existing issues that are inhibiting traffic.
Plugin SEO will automatically scan all relevant resources, including titles, headings, meta descriptions, structure, keywords, speed, blog content, broken links, and page performance, providing you with a detailed report of the results. This will save you from having to do these audits and detect issues one by one.
With the free version, you have access to unlimited site scans, while the premium version includes additional features and tips on how to optimize your store. With Plugin SEO, you'll grow your organic traffic using a convenient tool that will alert you anytime there is an SEO-related problem.
One of the biggest trends in marketing is for business to message (DM) their customers directly. This is not only a way to engage with your potential customers but also a way to provide support for existing customers. Social media DMs are a quick and casual way to respond and reach out to your audience.
This app lets you contact your Shopify customers using Facebook Messenger by adding accounts to your subscriber list. The tool is completely free and makes live chatting and marketing outreach via Facebook simple to do. You can build better customer relationships by having your chat history included, creating a more personalized experience.
Oberlo is an app used by multiple businesses using a drop shipping model for their Shopify store. With this approach, you can sell products from other companies or manage your operations by having less stock on hand without compromising your inventory.
With this app, you can find and order products from AliExpress and Oberlo Marketplace. Using this app, you can integrate the sourcing of your products with your online store, allowing you to manage your prices and stock simultaneously. When a customer places an order, the shipping process for the products they ordered will automatically begin, ready for you to track.
Oberlo is free for new stores, supporting up to 50 orders per month. Two premium plans kick in as your store grows, including more features to support your business.
The print is for businesses who sell customizable orders - and if you don't, Printable makes it easy to. The app offers a printing service filled with features, allowing you to provide your customers with a wide variety of options to select from.
Your business can either have product options printed, stored and shipped, or made to order. Print can print on clothing, posters, embroidery, and homeware. This makes the management of creative businesses quick and easy since they can focus on the design while Printful handles the printing and shipping orders. In other words, this is the go-to app for on-demand printing solutions, which also ensures seamless production processes that end with delivery to your customer on your Shopify store's behalf. The app is free, with a fee placed on each order.
Kit is a tool that creates convertible Facebook and Instagram ads for social media marketing's simplified management. With it, you can create personal elements to an ad, which will entice potential customers more effectively. This includes creating and managing the campaigns you share. With Kit, you can send customized 'thank you' emails, retarget customers on Facebook Messenger, easily create discount codes, and access reporting to measure your marketing.
Kit is a free app for your Shopify store to use.
Segundo helps with email marketing. A successful welcome email can turn leads into customers, which is what this app aims to achieve. You can also automate sending thank you emails to your customers once they've made a purchase. It can also generate discount codes for your subscribers and remind them about their abandoned carts. These emails can boost your customer loyalty.
Segunois is free for businesses with up to 250 subscribers, after which there are paid plans.
Having a return policy is necessary, and when handled well, this process can retain customers for future purchases. If it is not handled well, the customer dissatisfaction can be harmful to your business in more ways than one.
Return Magic is an app that helps you manage your Shopify store's returns from customers. You can create automated refunds (cash or credit) or exchanges. The labels stipulating your returns policy can be printed, with tools that can personalize this automated returns process for your customers. This app is free for the first month, after which a premium plan begins, priced according to the number of returns your business has.
PushOwl allows you to follow up on abandoned carts, an essential app for your Shopify store. As many as 85% of online shopping carts are abandoned; hence businesses use alerts to remind and invite potential customers back to their cart. This can facilitate the buying process using personalized notifications related to the cart. Beyond abandoned carts, you can let customers know that items are back in stock and that an order has been shipped.
PushOwl is a powerful tool that'll help your business to generate more sales and provide your customer with information pertaining to their interests and order.
This app is free at the start, after which monthly paid plans come into effect.
Lead generation is an essential part of marketing and growing your business. You can create all-important lead capturing forms without any coding skills with Form Builder. It is easy for visitors to fill out and provide them with a simplified way to get in touch with you, whether it's for further communication or placing custom orders. This starts the process of personalized communication between your Shopify store and a potential customer.
That wraps up our top 10 apps to integrate with Shopify. While there are many apps that you can use, these are the ones that will have great value across the board and provide you with a good starting point for app exploration. With these tools in hand, you can increase your business's reach and generate more sales in a way that suits you best.
Need help with your eCommerce store? We at Nexa can assist you with your Shopify store or help you migrate to the platform. We can get all of the apps pertinent to your business set up for you and show you practical ways to grow your business. Get in touch with us to find out more.