Video production provides some serious business benefits, including increased brand awareness, better lead acquisition and improved sales. In the past few years, video marketing has proven to be a necessity for businesses around the world. A well-produced, high-quality video that demonstrates creativity and professionalism has the power to boost your brand image and build trust with your target audience.
According to Wyzowl, 94% of video marketers state that video has increased their target audience's understanding of their product or service, 84% say that video has helped them generate leads, while 78% of marketers stated that video directly increased their sales.
Business professionals are now investing in video marketing and incorporating this tactic into their overall business strategy. With this in mind, many video production agencies have opened their doors in Dubai.
As a hub of creativity, technical know-how and innovation, Dubai is home to some of the best video production agencies. In order to help you select the best Dubai video production agency for your business, we have put together a list of the top agencies in the region.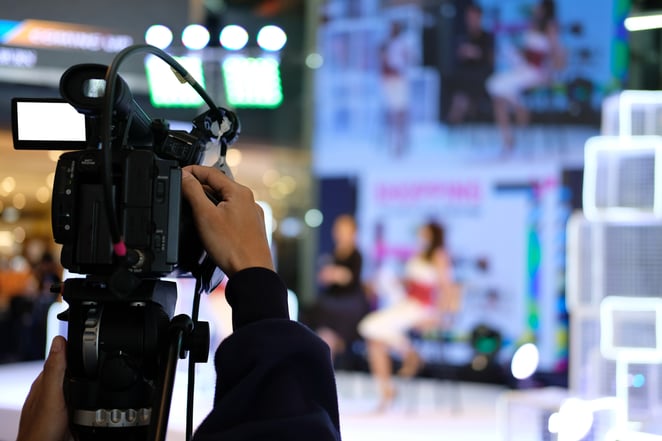 The Top 8 Video Production Agencies in Dubai
1. Nexa
Founded in 2005, Nexa has established itself as one of the most trusted and professional digital marketing agencies. As Nexa has grown over the years, it has introduced video production as one of its offerings. The Nexa video production clients are privy to a complete service offering, from video strategy through to production and marketing. What sets Nexa apart from other Video Production Agencies is their attention to detail and marketing savvy. Their goal is to plan, create and share content for your business that fulfils its particular purpose - and is measurable.
The Nexa team of video content creators work to bring your business to life through creative and professional storytelling through the art of video production. Their goal is to encapsulate your brand's essence through eye-catching and informative clips that will excite your customer and drive them to action.
To sum it up, the Nexa video production agency is rooted in clarity, purpose and communication and the team strives to deliver the best possible results for your business. Essentially, Nexa provides you with video that becomes a high-value asset for your businesses content library - helping you increase your bottom line.
2. The Company Films
The Company Films was founded over 10 years ago in Dubai and has become well recognized for its international films and beloved videos. Since its inception, The Company Films has expanded its video offerings and does not just work in the motion picture space. The company produces corporate videos, motion graphic animations and a variety of video production for marketing purposes.
The video production agency uses unconventional storytelling techniques and is dedicated to helping your brand, service or product resonate through film. They company offers a holistic approach to video production and it is this approach that helps them execute projects effectively.
3. Doleep Studios
Doleep Studios is an award-winning and innovative video production agency based in the UAE. The agency has worked with big names in the film industry as well as dozens of enterprise and start-up clients from around the globe. The agency was founded on passion and has been making major waves in the start-up and enterprise business world.
These waves have been made because Doleep Studios understands that their clients need a way to supercharge their strategy through video and they work closely with their corporate clients to ensure they drive higher engagement and sales through the art of storytelling.
4. Studio 52
The Studio 52 video production agency embraces change and believes in evolving with the times. They began their video production journey as a media agency, with their main focus being on traditional content creation. But times have changed and today they are a fully rounded creative agency that brings together technology, creativity and innovation in a single place.
Studio 52 has experience in a variety of industries including travel, retail and finance. With exclusive facilities and expert video makers, they offer great video production services to a variety of clients.
5. Film District Dubai
An award-winning video production agency in Dubai, Film District Dubai specializes in professional video production services, corporate video production, promotional video production services and more.
The agency is well established and has worked with well-known brands. The agency offers an end-to-end analysis of your brand and helps you identify ways to create more targeted and impactful video content for your business. They take a design-centric approach to their video production services and focus on important brand elements in their visual storytelling.
6. Joy Films
Joy Films is known for its creative thinking in finding the right solutions in the video production process. They design and deliver ideas that provide value and work with transparency and diplomacy in all their efforts.
The company was first established in the United Kingdom and has expanded its offices to Dubai and Beirut. Joy Films is known for working fast and for delivering video production to businesses that need results.
7. Film Embassy FZE
Film Embassy FZE is a video production agency who has worked with large clients and brands across multiple industries. The company prides itself on not only providing video that looks good - they deliver on KPIs to help brands measure success and growth.
Film Embassy FZE gives their clients expertise and resources to confidently improve their brand awareness which results in long lasting effects and business growth.
8. Phoenix
Phoenix has worked with big brands who have turned to the company for their video production expertise. The agency has started to make waves in the enterprise and startup industry thanks to its video production know-how and technical and creative expertise.
Phoenix analyses a brand's message and designs a strategy that brings together all elements of a brand.
The Wrap Up
The video production industry in Dubai continues to boom thanks to the increasing demand for video content from online users. Today, video marketing is the ideal format for content consumption as it is simple and engaging, and gives you the opportunity to communicate directly with your audience in a more personalized and entertaining way.
How We Can Help
At Nexa, we believe that video content is the perfect way to establish your brand as trustworthy, personable, and is a great way to establish your business message.
Through our video production services you are able to find your brand's voice, express your message creatively and reach your audience. Contact us for all your video production needs.