"Video production company" is a vast term but at its core, it refers to a team of experienced creative professionals who specialize in producing high-quality, well-directed video content, from feature films through to digital marketing videos and television commercials.
Essentially, a video production company is tasked with the entire filmmaking and production process from conceptualization and scripting to scheduling, shooting, sound design and editing. This kind of company is also responsible for the film crew and there are key roles within a production company such as director (the creative lead), directors of photography (visual gurus) and editors (the team responsible for post-production and bringing sequences together) that propel the filmmaking and production process forward and deliver the final results.
However, it is all well and good to have these elements in place but a video production company that works with brands isn't complete until it asks the right questions and fully understands a client's vision. A strong company will want to understand the target audience, what the content is being used for, where it is being distributed and should always be guided by a set of goals - making it a marketing project and not just an art project.
As many brands and businesses are beginning to add video to their overall marketing strategy, it is important they do the research when hiring a video production company to tell their brands story.
To help you find the ideal video production company for your business, we have listed what a video production company should offer. This list has been put together to ensure you make the right choice when investing in video marketing for your business.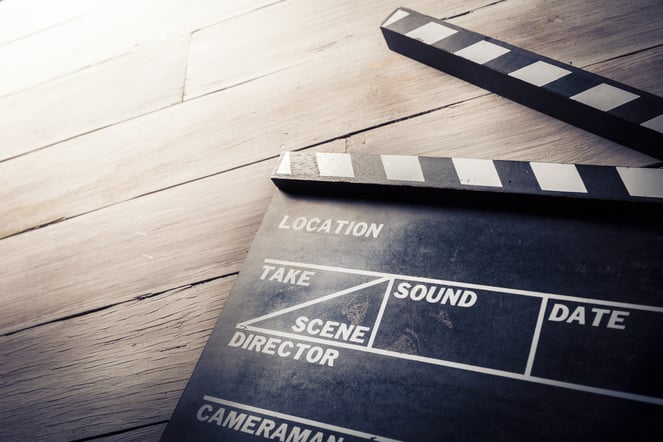 Video Production Company Services
Video Production Services
Before we dive into the production and post-production responsibilities of a video production company, it is important we outline what services they should provide.
A video production company should offer a variety of services including:
Brand Videos: Video content that expresses the value of a brand in a creative way in order to build customer loyalty, create brand awareness, acquire leads and make more sales.
Corporate Videos: Video content that communicates important marketing messages to consumers and employees in a creative and professional way.
Training Videos: These educational videos explain new techniques and concepts to teams, saving a business time and money.
Animated Videos: These are short form animated videos that are designed to get a brand message across in a fun, entertaining and easily-consumable way.
Shoppable Videos: This is the latest video marketing technique and allows your brand to showcase your product or service while allowing your audience to purchase without having to click out of the video.
Social Media Videos: These are videos that capture your brand essence and package it into small video clips for you to use across a variety of social media platforms.
Interactive Videos: These are highly personalized videos that your target audience can actively engage with at the click of a button.
A professional video production company should offer their clients a variety of video content options that are designed to reach specific goals. Once you have identified the kind of video content you need to reach your specific goals, the agency will be able to handle every aspect of production, from concept to distribution.
Video Content Strategy
A video production company will place emphasis on content creation and content strategy. This is the concept stage of the video production and refers to when the team create a content "blueprint" to ensure success. A video content strategy (specifically for marketing videos) should outline your goals, audience, distribution, optimization and of course, metric measurements.
Developing a content strategy means a lot of different things but in a general sense, it is focused on formulating ideas around a particular concept and then putting the concept together in order to produce content.
Scripting
A video production agency will have a team of writers, or independent writers, who will pitch scripts in-line with the content strategy. The writers will work closely with the director and related creatives to make sure the dialogue and text suits the overall brand message of the video.
Writers bring the visual story to life through words and are a big part of the video making process. The scripting process is all about sharing the values of a brand in an emotive yet professional way which helps build customer loyalty and this is, of course, an integral part of video marketing.
Production Organization and Logistics
A production company is in charge of hiring and organizing the film crew and is also responsible for selecting shoot locations, performance styles, actors, wardrobe, soundtrack, lighting, camera gear and all elements of the video production.
A lot of time, effort and strategy goes into organizing and scheduling the shoot and the video production agency you choose to work with should provide a schedule in order to achieve the best results. They should put together a shoot plan that comes with a well-organized call sheet that is given to their team, as well as yours so that any arrangements that need to be made before the shoot are covered for the big day.
Post Production
No matter how great your video footage is, without post production it's just mismatched clips that do not do justice to the recordings. Post production is a final yet crucial step in the video production process that'll truly captivate your audience.
A video production agency will have a team of editors who take raw footage and transform it with edits. They should have all the tools and skills at their disposal to give your video content the edge, from audio to edits and post-production imagery.
The Wrap Up
Video consumption is on the rise and it is important that brands incorporate video content into their overall business strategy. However, it is vital they do the relevant research and work alongside a video production agency that is able to manage the process from start to finish and of course, deliver results.
How We Can Help
At Nexa, our clients are privy to a complete service offering, from strategy to production and marketing. Without this, you'll be producing videos that get lost among the noise online. Our goal is to plan, create and share content that is seen and fulfils its purpose.
Our videos are rooted in purpose, clarity of communication, and an end product that resonates with the audience and encourages engagement. If you would like to learn more about our video production services, contact the Nexa team today.