A learning management system, or LMS for short, is a platform where digital learning takes place. Software manages, runs and analyses educational courses and training for a business or institution. Here's all you need to know about it, from the types available to the benefits and pricing options available.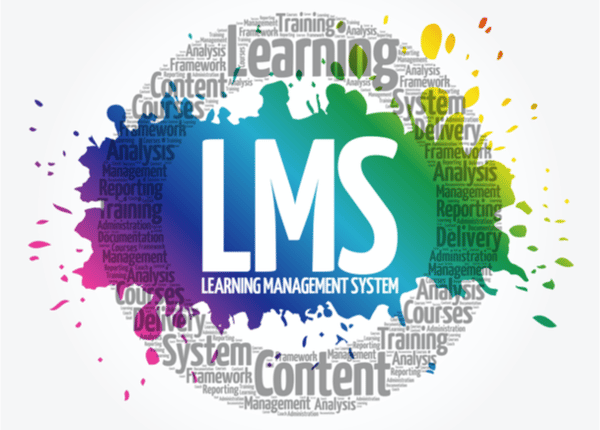 Did you know?
The LSM market is forecasted to be worth over $15 billion in 2021. Almost half of global fortune 500 companies make use of them and an increasing number of educational institutions too. This increase in demand can be attributed to a change in the way of learning, with much of the world adapting to remote working, and by extension remote learning as well. There are hundreds of LMS vendors vying for their share of the market, most of which make use of cloud technology, which means people simply need internet access and an email to login (instead of having to download and install the software).
Let's begin by understanding the acronym itself:
Learning (which can create loyalty): This software is a source where you house all of your knowledge materials. With learning, you can keep and increase the expertise of your staff.

Management (which can motivate): You will be able to manage all of the training courses as well as your employees using this software. Even with basic functionality, you'll be able to add employees, assign tasks and courses, as well as incorporate calendars.

System (which improves skills): This system automates eLearning, making the processing, deliverance, grading and statistics of training accurate and easy.
Large businesses will easily see the value of having an LMS system, as they often have hundreds of employees to train. However, LMSs can also provide added value for them as a means of communicating important updates with their channel partners, such as franchisee owners. Many educational institutions have used forms of LMS for academic learning purposes, and governments are doing the same. However, there is also a lot of value in LMSs for small and medium sized businesses. LMS software can be used for all sorts of training, including product- and sales-based training, as well as onboarding and the facilitation of remote eLearning.
Benefits of LMS
Saving costs: By learning online, your business saves on costs of hosting training sessions and doing onboarding with each newcomer. Instead, you can have all of this information online which employees can access from anywhere, repeatedly, at any time.

Saving time: Naturally, by having eLearning completed online, you can save the time of scheduling teaching sessions and when it comes to optional courses, employees can do this after hours.

Consistency: By having the coursework learnt from one source, you can ensure that the materials are consistent and that the coursework adheres to unified learning measures. With built in AI, you can also present the information in a way that best suits each particular individual's learning style.

Performance tracking: You will be able to assess employer knowledge and performance, as well as develop individualised learning plans if need be.

Employee improvement: You can assist employees in upskilling which will therefore lead to increased productivity, knowledge retention and depending on the courses available, add to your employee benefits.
Corporate LMS
When using LMS in your business, there are various factors to consider:
Goals: The coursework generally has practical applications for the employee that apply to your business, rather than being purely theoretical knowledge.

Timeframe: This will depend on the type of training, but courses are usually short - anywhere from a day to a couple of weeks long.

Completion: Upon completion, you can decide whether you'd like to simply offer grading, or if you will issue certificates as well.

Features: Depending on the LMS software you select, you'll be able to share information through slides and animated videos, for example. You can also configure quizzes and interactive learning. Additional features include multilingual support, white labelling (branding), added security features and ecommerce (where your business can sell its training materials).

Content updates: Content can be added to your LMS either by using a built-in function, or uploaded separately. This information will often need to be reassessed and adapted to apply to updates in the industry or your business.

Social learning: It may be necessary or helpful to create group chats or discussion boards for people who are taking the course, or to offer occasional supplementary conferences online.

Tracking: You'll be able to keep track of completion rates, assessment results and the satisfaction of learners upon completing the courses. This can be useful when assessing your training programs.
LMS pricing models
There are typically three options available to you:
Free: Available with limited features and functionality.
Open-source: There is no licencing fee, however there may be additional costs for servers, hosting, customisation and updates.
Commercial: There are no additional costs and support services offered. This is suited to those with IT employees who will find this software easy to use and customise. This is charged as follows:
Pay per active users (active users during billing cycle).
Pay per learner (a fixed number of learners).
Pay as you go (paying for features used only).
Subscription fees (paid monthly or annually, structured based on the features you select).
LMS software is highly effective for eLearning, which can be greatly beneficial to various types of businesses. With the market expected to grow, this is a great time to invest in this software and make it part of your employee and partner journey.
Nexa help large and enterprise businesses create internal Learning Management Systems for employee onboarding, training and workshops. For more information on LMSs and the options available through HubSpot, contact us at Nexa.