Educational businesses stand to gain a multitude of benefits with a CRM system in place. When it comes to our clients, we only recommend the best. With that in mind, we at Nexa recommend HubSpot. We are their only diamond tier partner in the GCC, so we can take you through our experience of the platform and every advantage that it will provide your educational institution with. HubSpot is a system which will be advantageous not only for your team but for your customers too.
CRM systems help businesses
CRM refers to customer relationship management which creates the premise for this software - managing relationships between your business and your customers on an individual basis. From this central platform, all of your business's information is stored and accessible by various departments within your organization. In the workplace, this results in information flowing cross-departmentally.
With departments working together or sharing their resources in a simplified manner, there are two significant benefits. The first is that productivity and processes from an internal business operation are improved. Technology makes this simple for all involved, and in many cases, increased knowledge leads to better results. The second benefit is that this seamless processing has a knock-on effect for the customer since everyone who they deal with has access to their every interest and interaction with your business.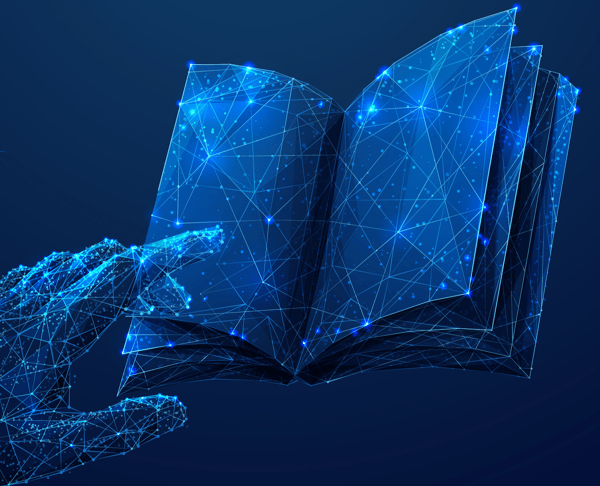 Selecting the best CRM for educational businesses
Based on the above, one can denote how CRM is particularly advantageous to educational businesses. From administrative tasks to boost your marketing and enrollment figures, having a CRM is a valuable resource. HubSpot is your best bet, as it has earned its reputation for being one of the world's leading CRM platforms.
HubSpot is equipped to work with hundreds of integrated apps. This makes it highly efficient, not to mention its platform offers. These include automation and social media management, for example. Your business's interactions with its customers are recorded and then segmented according to their needs, interests and preferences. All of these systems help you in attracting and processing new students while ensuring that your current students are well taken care of.
HubSpot is the saving grace of many businesses, and they have extensive experience with educational businesses too. From marketing to admissions and admin, they understand the needs of these kinds of businesses and cater to them with easy to use systems. According to HubSpot, their users can: "Save valuable time by managing everything in one place. Nurture enquiries from the first website interaction through to open day visits and enrolment. Manage overseas agent relationships and collaborate across teams to ensure a consistent approach to all things admissions."
Educational businesses with a centralized operating system have access to transparent data in real-time and all of the tools needed for effective digital marketing. Digital marketing has become increasingly important for businesses in education to carry out and having a system that facilitates this will improve your business, from perceptions to admissions and advocates.
HubSpot - the best in CRM
HubSpot uses inbound marketing, a technique that incorporates content, social media, search engine marketing and branding to drive attraction towards a brand. Another way of describing this is the attraction, conversion and nurturing of leads. Educational businesses can achieve this with CRM systems by:
Improving brand awareness and visibility
Guiding people through the application processes by sharing relevant information and steps to take
Engaging with leads to ensure their journey down the sales funnel is smooth
Building a lasting relationship with those who enrol
HubSpot improves educational business in the following ways:
Website: Websites can be designed with ease and functionality using HubSpot. There are templates with customizable options and SEO recommendations. This will ensure your website meets the mark with search engines and your customers. Since HubSpot places a particular emphasis on leads, there are also several ways to generate leads which should be done for optimal success.


Digital Marketing: The importance of marketing for educational businesses continues to increase, which is why using a system that's at the heart of marketing is beneficial. You can use HubSpot to assist in managing your social media and content marketing in a way that appeals to and deals with your target audience on an intimately.


Communication: Relationships require solid communication and HubSpot ensures this is done to the highest degree. Make use of the automation for faster leads times and responses that meet your customers needs depending on where they are in the sales funnel. Managing these interactions can be centralized and analyzed for further improvement in relevancy and interest.


Insights: Insights go beyond reporting as provide analysis for purposes of foresight. Using a centralized system means you can also collate all of the information relating to your business for a holistic grasp of your business's performance. It includes live reporting and historical patterns if needed, which assists with the operations of educational businesses in an accurate and calculated manner.
HubSpot drives student admissions
Production: How your education operates as a business behind the scenes can have a significant effect on the success or failure of it. Using HubSpot's CRM allows you to manage all of your business operations and administrative tasks from its platform, making things like admissions much more manageable. This results in better processes and increased productivity. With intuitive technology, you can accurately analyze and forecast.


Reach: HubSpot is not only about how you operate but also deals with how you are seen and perceived by your audience. By using this software, you can reach your targeted audience better in a combination of effective digital marketing techniques. This platform also places emphasis on creating valuable content to share to help build on your customer relations, whether it's via email, content or social media marketing. This operational philosophy, therefore, increases your educational institution's visibility and traffic, all while improving your brand's desirability in the process.


Leads: Leads are the fortified magic of marketing. Using a CRM software that understands that and drives not only the generation but also the nurturing of them will help your educational business in levelling up. This is done by guiding people on a fulfilling journey with your institution. Furthermore, the ability to sort and categorize these leads cannot be underestimated, as this is what secures your customer relationships.


Communication: HubSpot automation assists you in providing speedy, appropriate responses. The communication between a business and its customers is highly influential in the customer experience with the brand. HubSpot is equipped to help you manage this by creating alerts for follow-ups and sending emails that follow specific steps taken by a customer or lead. While this occurs, personalization is not lost in the process, which also provides for better results—appealing to the parents you're reaching as they value this level of personalization. HubSpot websites can also be equipped with chatbots to make quick, direct messaging available to your visitors.


Integration: Linked apps are designed to make the management of your business better for you. This is what makes HubSpot an excellent, centralized service. The kinds of integrations you can have includes social media, sales, lead generation, workflow and analytical tools. Sharing media is also simplified, whether its video content or incorporating your online store for sales.
In summary
HubSpot is the best CRM software for educational businesses. Thanks to its seamless processes, marketing integrations and communication facilitation, it helps businesses both internally and externally. With this software in use, your business can achieve more and achieve it better.
Nexa has worked with various businesses in the educational sector on award-winning campaigns, including:
Best Integrated Marketing Campaign at the MENA Search Awards in 2017 for our work with the College of Fashion & Design
Best Integrated Marketing Campaign at the MENA Search Awards in 2019 for our work with Arbor School
Book a session with us to learn more about what we can do for you.