Video production and video content has been on the rise for years, but the last year has brought about unprecedented change in the industry. Since the outbreak of COVID-19 and the implementation of social distancing, video engagement has been on the rise, with YouTube channels, TikTok videos and other social media videos taking center stage.
With this in a mind, attaining experience in video production or completing a video production degree has become a goal for many in the creative and marketing fields. This is also due to the opportunity for work that is afforded by this career path. From production assistant and editor to screenwriting, the opportunity for career growth in the field is significant.
If you are interested in being a part of this booming industry, we have outlined some of the jobs that are available in the video production space.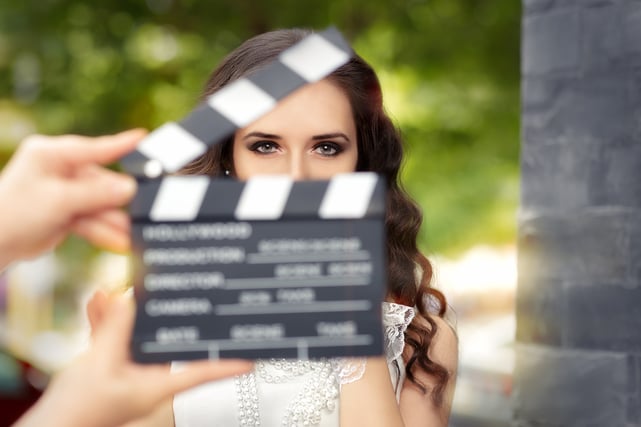 Jobs Available in the Video Production Industry
Screenwriter
A screenwriter is a writer who practices the art of of storytelling and has the ability to write screenplays for marketing and brand videos, mass media, television, video games and film.
There are many experienced copywriters in the digital marketing industry, but there is an opportunity for these writers to upskill their expertise and take on the screenwriting space.
Screenwriting comes with a new set of skills and these skills are not the same as writing traditional online copy. Screenwriters need to create scripts and map out preproduction scenes - and this sequencing demands mastery.
Essentially, screenwriters should be able to describe scenes in detail and it is always a bonus if they are able to include camera lighting as well as shot instructions in their scripts. If you enjoy writing and storytelling, screenwriting is the ideal career path for you within the video production industry.
Production Assistant
A production assistant, often referred to as a PA, is a member of a video production crew and is a title used for a person who is responsible for various aspects of a production.
If you are new to the video production industry, then the role of PA offers an opportunity for you to work closely with an experienced crew and learn about the ins and outs of video production processes. A PA takes on duties in almost all video production departments and is usually responsible for organizing aspects of the production that keep it running smoothly.
What is great about this role is that you will certainly gain experience working with a variety of production personnel, from the lighting crew and camera operators to the director.
Camera Operator/ Assistant Camera Operator
Camera operators are responsible for operating a variety of technical equipment on set - from cameras to mobile mountings and cranes.
Camera operators are, of course, vital to the filming process. As a camera operator, you are tasked with executing the creative vision of the director through technical know-how and visual mastery.
Camera operators also work with assistants who position and place the equipment and monitor all elements of the camera crew, from lighting and rigs to camera settings and set.
If you are new to the video production industry and have set your sights on being a camera operator, you will probably begin your journey as an assistant camera operator. There are plenty of jobs available within this field as camera assistants usually work in large teams, with some members of the team working on camera settings and focus, with others working on set and lighting etc. This means that there will always be jobs available in this sector.
Director
A video or film director has control over a video or film's artistic aspects and brings a screenplay to life through visuals. A director also guides the technical crew as well as actors in order to fulfill their storytelling vision.
A director of a video production manages the entire crew, actors and personnel in order to achieve a particular storytelling vision. If you are looking to achieve a role as a director, a great place to begin is to invest in digital video production education.
Videographer
A videographer is responsible for recording smaller scale video productions. They focus on smaller productions like marketing videos, live events, commercials, corporate videos and training videos.
Videographers usually work for marketing companies, freelance or run their own businesses. A videographer will usually document private events or create corporate, training and marketing videos. This is a great career path for those interested in entering the video production industry as the demand for videographers is on the rise.
A degree or training is important in videography as a videographer can sometimes work as a one stop shop. By this we mean that they need to have a grasp on all skills related to video production, from editing to lighting and more.
Video Editor/ Assistant Editor
Video editing refers to the arrangement or manipulation of video shots and a video editor will structure and present visual information in a creative way to provide the audience with seamless storytelling.
There is high demand for video editors and this is a great career path for those seeking to work in the film or video production industry. An editor will work closely with a director or videographer to ensure relevant storytelling to bring together a particular vision.
Assistant editors are also in great demand. Their job is to check for continuity and synchronization while preparing segments for editing and helping the main editorial throughout the entire process.
Grip
A grip is responsible for rigging, setting up, and striking (taking down) lighting equipment on a set. They are also in charge of keeping equipment organized and are sometimes tasked with equipment maintenance.
Grips are critical to a production as they maintain and manage everything related to cranes, cameras, lighting, tracks, tripods and rigs. If this is something you would be interested in, an education in digital video production offers you a great advantage as it will help you execute the role well - as you will have a greater understanding of the entire video production process.
Boom Operator
A boom operator is vital in the sound department of a video or film production and works with the production sound mixer and utility sound technician.
The boom operator needs to ensure that great performances are heard and that spoken dialogue doesn't get lost in the filming process. Boom operators place sound equipment in every shot in order to maintain crisp sound throughout filming.
In order to become a boom operator, you will require experience or an education in digital video production. This is because a more general understanding of staging, lighting and direction is important to get the sound that is required from a scene.
In Conclusion
With video production on the rise, there are plenty of opportunities for work within the video production space. The industry is booming and if you are a creative looking to get into a lucrative field - then video production is for you.
Looking for a video production agency?
Video has become an expectation on behalf of the consumer and a 'must' for marketing teams, yet there are misconceptions when it comes to budget and strategy. Working with an agency like us at Nexa, your videos will be tended to by our in-house team of creators who will carry your project from strategy through to delivery, without blowing the budget.
Contact Nexa today for all you video production needs.