As eCommerce continues to grow, there are numerous businesses looking to start or expand in the online retail space. With that comes a very important question: Which eCommerce platform offers the best solution for my business? In this article, we'll be taking a look at the top options available and what makes them a good fit.
The Best eCommerce Platforms
What makes an eCommerce platform an outstanding one? The essential purpose is to host an online store where customers are able to 'window shop,' create carts, and make purchases. There are numerous factors to consider, for example: how does the store look? What is the shopping experience like? Are there many ways to pay? Will the site remember my cart next time?
Businesses should opt for eCommerce solutions that are established for security and credibility. These kinds of platforms have helpful integrations that link to social media sites to facilitate social shopping, for instance. They also have more templates to work with which makes designing your online store easy - no need for developers - and more customisable with many edits available.
Businesses should always have a growth mindset, meaning the platform they base their operations on should be scalable too. This will make business expansion simple and seamless. When you have powerful technology backing you, the opportunities within the eCommerce arena are endless. Other vital elements include SEO capabilities, page loading times, and custom URLs.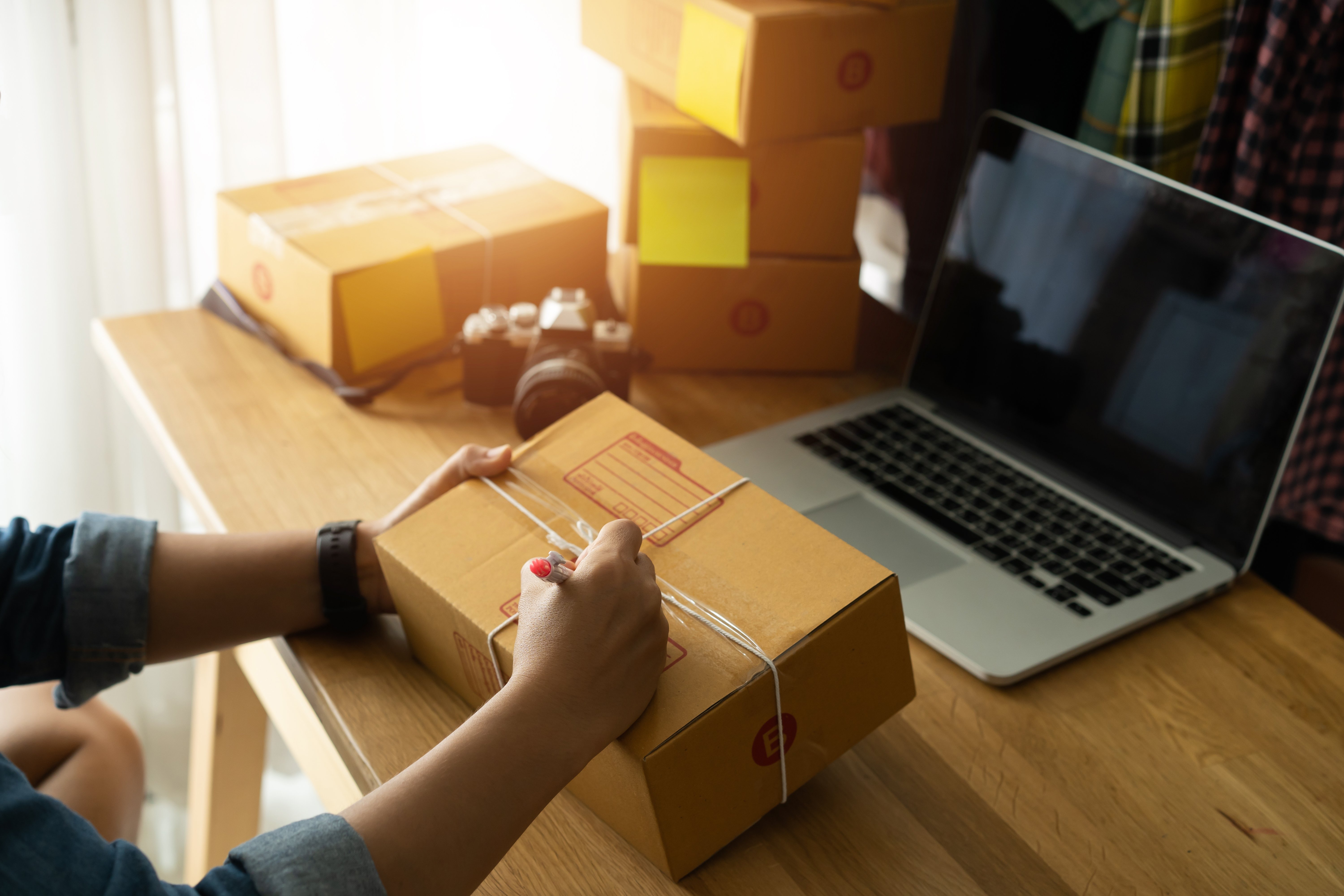 What to Look for in an eCommerce Platform
These are some of the top factors that consumers look for when shopping online:
Rewards programs
Social media shopping
A customised customer shopping experience (with personalised recommendations)
A seamless experience from browsing to checking out the cart
Notifications regarding the delivery
The ability to create wish lists
To deliver on the above, you need to have a vision for your online store with the technology to drive it and the ability to control it. You'll also need to understand your customers so that you can build workflows and a brand voice that resonates with them. Working with the right eCommerce platform can, therefore, be an asset for your business.
The Best eCommerce Platforms
Here's a look at some of the best platforms to consider for your eCommerce business:
Shopify
As one of the most popular platforms for eCommerce, Shopify has earned its spot at the top of the list. The website builder includes numerous themes and is easy to use and customisable. Shopify makes scalability easy, with packages for small and big businesses alike. Full support is offered, and you won't be charged each time a customer makes a purchase. It's also super easy to create social media shopping with their integrations and responsive design which adapts to mobile devices. Shopify has the fastest page loading time and a POS system for brick and mortar stores who want to process payments via the app.
BigCommerce
BigCommerce is another eCommerce giant, particularly suitable for both big businesses with a powerful product search engine. It includes integrations and tools to simplify selling online. With this platform, you can also extend your store to other sites like Amazon without compromising your brand. Round the clock support is offered, with managerial assistance for payments and shipping as an added bonus.
There is a network of designers and developers you can work with to create a custom site as only a handful of the themes are free. Multiple industries use BigCommerce and praise its flexibility, multi-channel selling, SEO capabilities, and abandoned cart features.
Wix eCommerce
Wix is geared towards small stores with web design for stores with up to 50 types of products. It is super easy to use with drag and drop web editing tools. Wix offers abandoned cat recovery, drop shipping, print on demand, and channel integrations to improve the online shopping experience. There are many free themes to choose from, and enough storage space to make this a great option for smaller businesses.
Squarespace
This is another option for small stores looking who need a website builder that is sleek yet simple to use. This platform includes an inventory management system that you can add on as an integration to manage your stock and products. It includes multiple features that improve the shopping experience for customers, from coupons to shipping configurations.
WooCommerce
If you're a fan of WordPress, this is the option for you. WooCommerce is a plugin that makes your website function as a small eCommerce store. It is fully customisable with an open source, user-friendly plugin for quick website development.
It has high ranking SEO and includes integrations for payment gateways, social media, email marketing, shopping, and 1-click selling. This is a great option for a small business that would like to offer online shopping via their WordPress site.
Magento
Magento is the online platform for many of the world's multinational companies. Coding is part of the package, which means you'll need to develop to work on creating and customising your site. There is a community of developers and a marketplace where you can buy themes and extensions. It is a powerful platform with many features, with free and paid solutions for eCommerce businesses. There is an annual licensing fee which is expensive but covers cloud storage, fast loading times, and features like automated cross and upsetting and emailing.
Create and Grow Your eCommerce Business
Nexa works with numerous businesses to help them develop their online stores. We'll help you navigate this digital landscape and take care of all the technicalities for you. Let's grow your eCommerce business together. Book a quick meeting with us to learn more about what we can do for you.