Employee onboarding is a critical part of welcoming new hires into your organization. That being said, there are various challenges that can prevent this process from being implemented smoothly. Here's a look at how your business can overcome the major challenges your business may face when introducing new employees to the workforce.
Employee Onboarding: What is it and Why Does it Matter?
Employee onboarding is the process that a business follows to introduce new hires to the workplace. It is designed to share all of the necessary information required to step into their new role.
When this process is smooth, it can bring higher levels of engagement, productivity, and growth. When new employees feel comfortable in their new roles, it can benefit the managers, the employees, the HR department - pretty much everyone involved.
This process can be facilitated and improved in various ways. Many companies fall short due to various challenges or do not take it seriously enough, thinking a quick welcome is enough. The fact is, onboarding requires time and effort. With this, you'll have a recipe for success, creating a stronger workforce.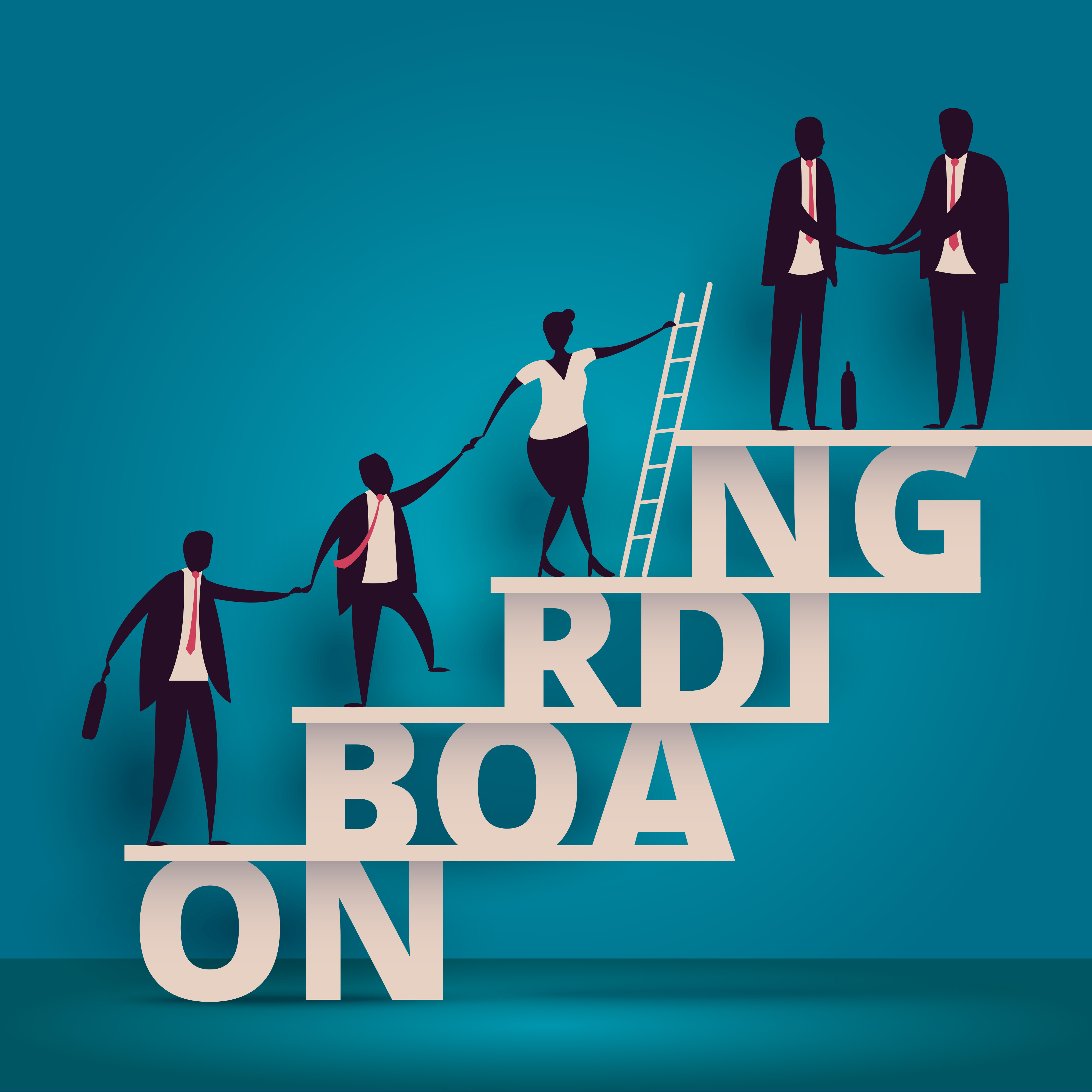 Onboarding Made Easy
Right, let's get to the crux of how the onboarding process can be made easy to implement, in spite of the most common challenges faced by businesses:
Make it Memorable
Challenge: Many onboarding processes are quite simply unremarkable.
By making your onboarding process memorable, you'll be able to develop stronger connections with your new employees, resulting in a more effective system and better results all around. If your process is easy to follow and resonates with the new employees, they will be more excited and prepared for their new role.
Doses of Information
Challenge: Bombarding new employees with a lot of information.
Onboarding requires knowledge sharing that covers a range of topics. Your new employees will need to learn about everything that pertains to their role and department, as well as the various systems and policies that you have in place. It's a lot to digest, so by providing this knowledge in organized doses, they will feel less overwhelmed and be able to retain the information better.
All Systems Go
Challenge: Onboarding processes can be traditional or digital, but either way, its design will impact the way it works.
Traditional onboarding requires more time and individual training for each new hire. Businesses have begun to improve the system by using tools like learning management systems, or as a part of their customer relationship management system. This can improve the flow, save you time by having an online platform where all employees can refer to access the content and track their progress. There are many other benefits, including the surety that all new employees are on the same page about your business's culture, values, and vision.
Make it Personal
Challenge: Omitting to provide support for personal transitions related to joining a new business.
There are various personal transitions one may go through when joining a new business - this could be relocating to a new city, or working from home for the first time. HR managers will be aware of these changes from the interview process and can help to make the new hires more comfortable by taking this into consideration. Another way to make things personal is to include role-specific onboarding material, as this will help the new employee to adjust and begin contributing to their department quicker and better.
Introducing the Company Culture
Challenge: Company culture may not be clearly defined, and this can cause new hires to struggle to fit into the working environment.
Company culture is an important part of onboarding as it shows new hires what your values and processes are like. This needs to be communicated and understood so that all employees feel valued and included in a workplace, and that they can navigate their way around the company hierarchy.
Building a Future at the Organization
Challenge: The onboarding process has an influence on employee retention rates.
Successfully overcoming probation periods at a new company can be significantly improved with an effective onboarding system in place. It also sets the tone for the relationship between an employee and the business, which will have an effect on their attitude and loyalty to the business. The onboarding process should excite new hires and allow them to envision a career-building future within the organization.
Involve Team Members
Challenge: Onboarding should be the role of the multiple team members, not just HR
Onboarding provides a great opportunity for new team members to meet peers - especially those who have been a part of the business for a while and can help guide new recruits in the right way.
Laying Down the Foundation
Challenge: Assumptions about new hires are made regarding their skills and abilities.
While the interview process is thorough and showcases a candidate's skills and abilities, it may require time to settle in and adjust before they can be properly applied by the candidate within your business. The manager should be clear on what the new candidate is capable of and be willing to provide training and support if need be.
Provide Clarity
Challenge: A lack of clarity regarding a new role and the business's expectations.
Your onboarding process should consist of a helpful knowledge base for new employees. Videos, checklists, FAQs, case studies, and so on are great ways to share content in a clear and concise way. Be sure to communicate all of the necessary information relating to a new role, as well as what you expect of your new employees so that there are no grey areas.
Follow Throughs
Challenge: Implementing an onboarding process without tracking its results.
It's important to monitor the progression of new employees as they make their way through the onboarding process. Request and listen to feedback that can help you improve the system you have in place. There are various ways to do this, with surveys and data collection is the most commonly used methods.
The Wrap Up
There you have it - employee onboarding is an important part of building a strong workforce. By tackling the commonly faced challenges, you can make the process easier and better for everyone involved.
Need help designing and implementing your business's onboarding?
Book a session with us at Nexa to learn about everything we can do for you.