Let's talk about real time marketing. The concept is sweeping marketing teams the world over because it speaks to being active and present in the moment. Any team can perform with strategy backing it and time on their side, but being able to quickly put an effective campaign together is another altogether.
Let's Talk About Real Time Marketing
Real time marketing suits the current digital climate, where people have constant access and information. A business needs to ensure it gets seen - and heard - among the noise that their audiences are bombarded with online every day.
Real time marketing really only works when you're catching the wave of a trend. Otherwise, it's best you stay floating, so to speak, by sticking with your campaigns. Real time in most cases means marketing real quick. That means you'll need to tap into the creative minds of your team.
One needs to remember, though, that real time marketing is not all fun and games. Your outputs are not simply to be seen as relevant - you need to weave the content into your overall marketing goals. For example, jumping on a relevant trend should still incorporate the buyer's journey. By doing this you'll be capitalizing on the opportunity and gaining more than just increased awareness, and can be particularly helpful in growing your business.
Participating in real time marketing should be seen as part of your marketing strategy in the sense that, if you're going to jump on a trend, you've got to be committed to doing this over the long term (note, this doesn't mean you shouldn't be selective about the trends you follow).
It's confusing to customers when they see brands who are quiet during times when they shouldn't be and seem to be taking advantage when it suits them. Consumers of today value transparency and consistency, so be sure to deliver that to them.
Most importantly, have fun with it - real time marketing is often far more casual and can illustrate your company's tone of voice well. You just need to ensure that it is clearly defined and communicated, as the difference between a post that is tongue in cheek and one that is in bad taste is colossal.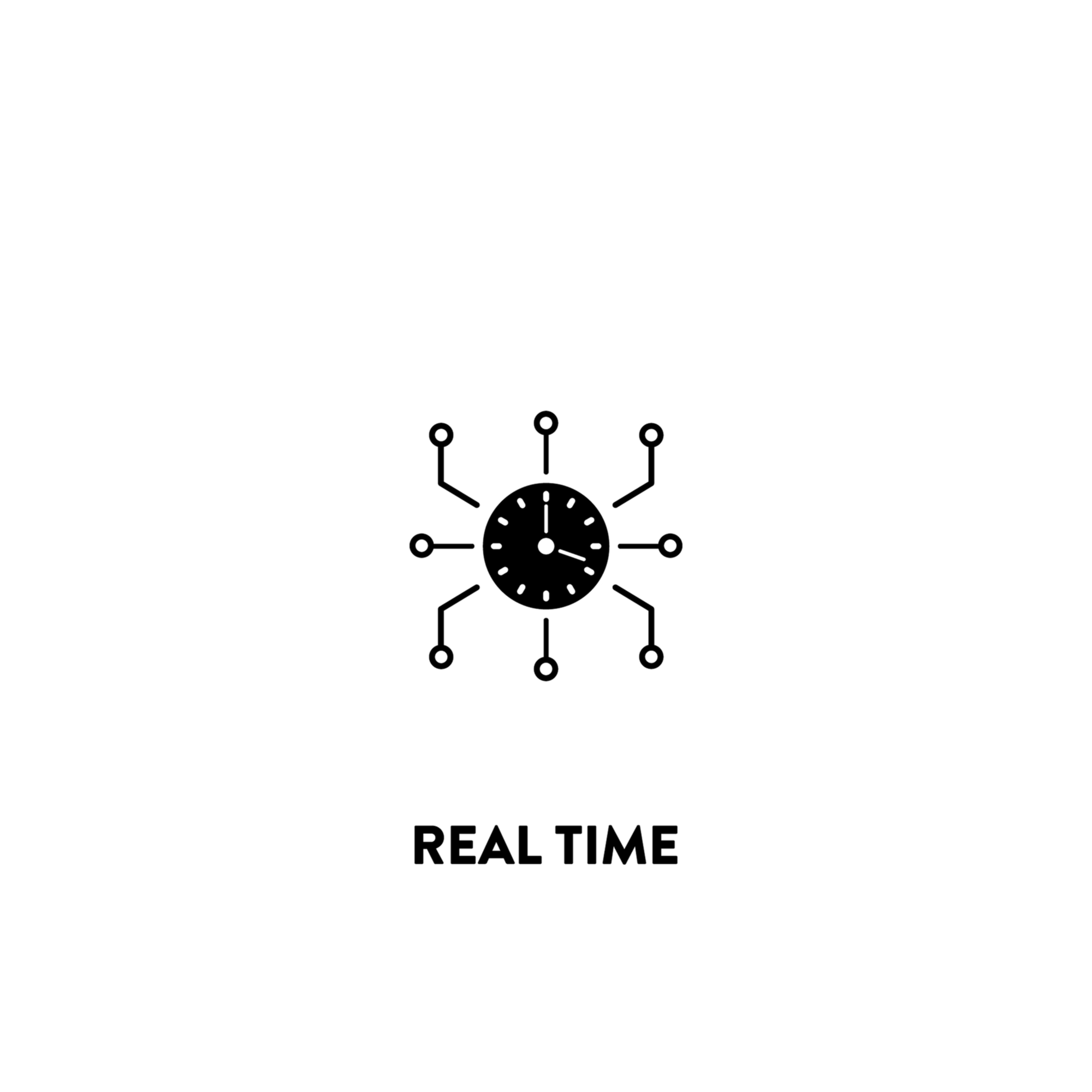 Strategies for Success With Real Time Marketing
These are the strategies you'll need to follow to create marketing in real time:
Conduct Cultural Brailing
Cultural Brailing is a term created by trend forecaster Faith Popcorn. The term aptly describes having your finger on the pulse of what is happening on cultural fronts. This is important as it indicates the zeitgeist or the mood, beliefs, and happenings of a time. Marketers need to be actively monitoring and listening to audiences as the essential first step in conducting real time marketing.
Marketers need to ensure that they are paying attention to early adopters of trends, but also be 'in the know' of current events and trends. This allows for adequate responses to be formulated because nothing is worse than missing an opportunity like arriving at the party late by publishing an irrelevant campaign.
To do this, your marketing team needs to be present on various social media platforms and set up Google alerts for relevant topics. Your net should include industry-related happenings, what influencers are sharing, and what is gripping the attention of your audiences.
Have Resources Ready to Go
Marketing doesn't just happen. You've got to have the necessary resources in place that make it possible to create campaigns with a quick turnaround time. That means the people and means need to be agile, capable, and responsive.
There needs to be a sense of confidence in the team and a thorough understanding of the business's style to create effective campaigns quickly. Practically speaking, you also need to allow for some flexibility in your content calendar - for instance, you may need to push back a social media campaign to accommodate your real time marketing.
Simply put, be sure to have a team who is ready for these eventualities, who are able to help you with quick turnaround times, without missing the mark of the campaign or compromising on quality outputs.
Invite Audiences to Participate
Since this type of marketing unfolds in the moment, it is easy - and encouraged that you invite your audience to participate with you. This way, they feel connected to your brand and can interact with you.
There are many ways to do this, from encouraging comments on social media, broadcasting live from an event, or providing helpful or humorous content that stands out and gets people to share it with others. Essentially, it all boils down to being connected with your audience (and sometimes the wider community) in the moment.
Be sure that you continue to 'listen' to your audience, even after you've published your real time marketing, as you should monitor and respond to feedback in the moment too.
Conduct Ongoing Analysis
Data needs to be collected and analyzed on an ongoing basis. Each trend that surfaces indicates the undercurrent and can provide you with a wealth of indicators and information. Use this to build on your buyer personas, help you segment the market, and better understand your audiences. Ultimately, this can help you to improve your targeting for all marketing efforts.
Another aspect of the analysis is to consider what resonates with your audience when you share real time marketing. Consider what works well and which areas need improvement. This can help you to get better results in the future and create more conversions.
Ideas for Real Time Marketing
Consider these platforms for your real time marketing efforts:
Social media platforms: The primary location for trends to unfold and take off.

Online adverts: Sharing ads with specific keywords that are relevant at the time.

Direct communication: Communicate with your audience in a personalized manner for specific events or specials as they occur via email marketing, or send a text message for breaking news types of content.
Real time marketing is an effective way to show your audience that your brand is current and relevant. By being part of the times and responding in a way that fosters connection while showcasing what your brand is all about, you're able to benefit from being an active participant. By following the strategies discussed above, you can create marketing in real time that helps grow your business.
Need a team on call to help you with real time marketing?
Book a quick chat with us at Nexa to learn more about how this could benefit your business. We're a digital marketing agency with a team of experts who are ready to provide you with marketing that comes in right on cue and packs a punch, all at your fingertips - the scroll of your fingertips, that is.