Webinars are known to be one of the best ways to generate leads. They are highly effective and powerful in their ability to attract and pre-qualify high quality leads. What's more is that the conversion rates are among the highest when it comes to marketing. Here's how you can perform marketing mining as you provide value to interested potential buyers.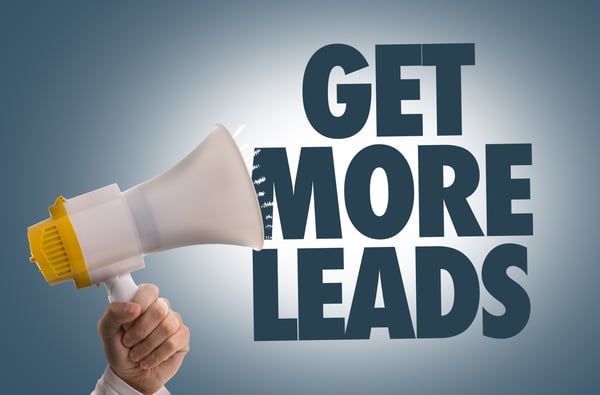 The Power of Webinars
Webinars are online events or live streams, accessible to those who have a specific link. In order to get access to the link, one is required to share some information - their email address and name at the least. This is what makes them so great for lead generation - you are attaining the details in exchange for the valuable information you are going to share. This allows you to build trust with the viewers, who are have indicated their interest in your knowledge / business. In an ideal scenario for webinar hosts, these online events play an important role at the top of the sales funnel, helping to qualify and nurture prospects to the next stages of the sales process.
A webinar needs to be marketed in order to drive registrations. Promotional material used within email campaigns, social media posts and other digital marketing processes needs to be high quality, with clear call to actions driving those interested to a landing page or webinar registration page. This forms the basis of your data collection and should be well structured, informative and compelling. Peak interest with tidbits of the value that will be gained and the benefit of experiencing it live and exclusively. It is essentially your chance to provide people with an elevator pitch and can be hugely influential in whether or not people sign up and follow through by attending. The data collected at this stage should synchronise with your business' CRM.
Registration forms can require more information than standard Name and Email Address collection, which is useful in pre-qualifying your leads. Webinars require attendees to participate and exert effort - they need to be available when the session is scheduled for and dedicate time (usually between 30 minutes and an hour) to watching. It is because of this investment on their part that they are noted as high quality leads who are invested in learning more about your offering. As hosts, it is your job to convert their interest into a genuine need - a need that will hopefully convert their interest into a meaningful sales engagement with your team.
Producing Effective Webinars
As video continues to be the most popular form of content, it is no wonder that webinars are so popular. More than providing viewers with a video spanning a few minutes, they offer a range of potential ways to connect and share. This includes masterclasses, demonstrations and presentations. Most well structured webinars provide viewers with an interactive experience that ends off with a Q&A session, benefitting both the viewer and presenter(s). This allows for added personalised value to the viewer who is getting a comprehensive and unique experience. From a business's point of view, it provides you with greater understanding of your audience.
The structure of your show or series should be clear and able to meet and exceed the anticipated expectations of the viewers. There needs to be an introduction, a story, valuable information, a chance to interact and, of course, what you have to offer. This needs to be presented succinctly and tastefully. It is also worth noting that the demand for educational webinars is higher than product-based webinars. This is because most people who watch webinars are interested, yet not ready to make a purchase.
In addition, once the webinar is over, you will have a genuine need to follow-up with customers. This is one of the ways that you can measure your KPI's and ensure that you accomplished what you set out to achieve. You should collect feedback and provide all of the necessary links and call to actions necessary. There are key insights your business can gain from webinars, registration figures to information about people's interests and purchasing. Other vital data to assess includes the behavioural engagement - screening the questions asked, the downloads and clicks, the duration of time people spent watching your webinar and how they engaged with the content.
Generating Leads with Webinars
When conducted correctly, webinars can be one of the most powerful marketing tools your business has at its disposal. Here's how webinars can help to position your business in order to support the lead generation process for you:
Targeting: When devising your plan for a webinar or webinar series, you need to determine who exactly you're aiming it at and why it would be beneficial to them. You can strategically target specific customer segments based on their buyer personas, tailoring the content accordingly and have direct interactions with them. This can be done in terms of demographics, or the various stages that the attendees are at in their buyer journey. This is a great way to bring in personalisation and to curate a webinar in order to improve lead generation and nurturing.

Credibility: Increased credibility leads to an increase in leads. By sharing valuable content, you are setting your business apart from the rest as a leader or authority on a particular topic. Your webinar's ability to convey important information and to provide solutions can secure its spot in people's minds as a business to trust, value and support.

Cost effective: Webinars by their very nature of being online are far reaching. This should be used to its advantage, connecting you to people quickly and easily, regardless of their geographic location. The engagement should be monitored and the data information gained should be shared with various departments, including sales. By sharing the registration information with the sales team, for instance, you can track the future sales and measure the effectiveness of your webinar.

Content creation: You can - and should - be recording your webinars. These can be repurposed in various ways and shared in order to give the content a longer lifespan, acting as a lead magnet. With the correct editing and optimisation, the ability to provide people with on demand access to the content after the webinar is another way of offering this valuable information in a manner that is convenient for them.

Promotion: Improve your visibility and chances of generating leads by promoting your webinar. This can be done via your owned channels, such as your website, as well as your social media accounts, through your partners and influencers and even account based marketing.
There is no doubt about it: webinars are a highly effective way to generate leads. Increase your leads and conversions by sharing valuable content that will ultimately bring your business significant benefits.
Need an agency to assist with your webinar marketing?
Chat with us at Nexa. You can also register for our webinar series on Digital Growth, hosted by our CEO and Managing Director.