Content marketing is an important part of digital marketing. This is especially true for the education industry, which stands to benefit in numerous ways from the power of content. Here's a guide on how to develop your strategy to help attract and grow your school or institution's community.
Content Marketing Matters
The importance of a school's website cannot be underestimated. Not to sound overly dramatic, but it's the digital portal that represents a child's future. Potential families will have a look at your website to gather the necessary information they need and the overall perception of the institution. Being front and center of search results is important as this shows your school is legit - think about it, if having a curriculum that is internationally recognized is important, then being recognized by the search engines is vital. The look, feel and user experience on your website will determine if a parent feels confident and eager to potentially entrust you with their children's education.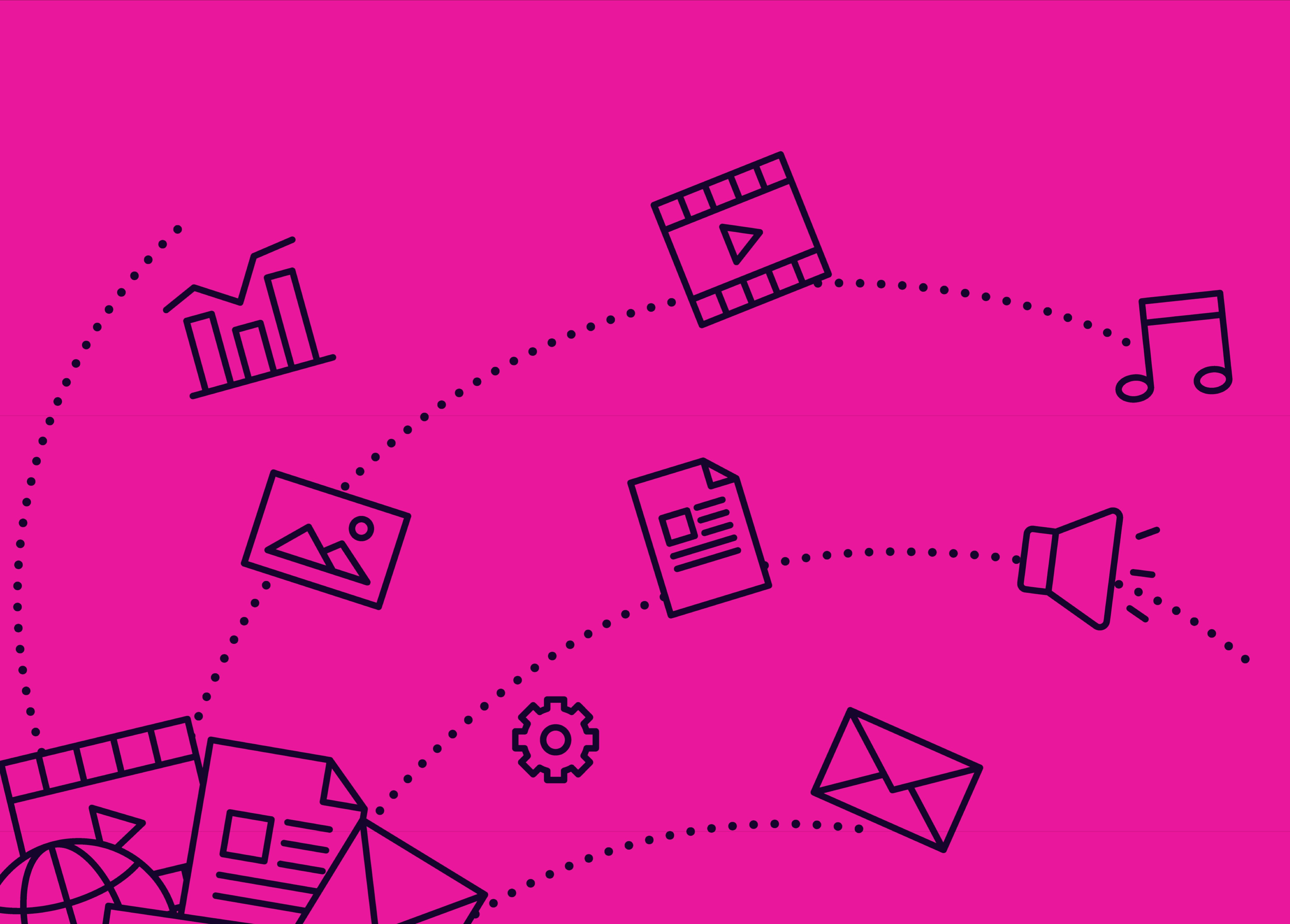 Developing Content in the Education Industry
A website is the starting point of content for the education industry. Next, we need to consider all of the touchpoints (think social media platforms) and points of communication when engaging with parents. Presenting clear messaging that has a knowledgeable yet encouraging voice for your school goes a long way. The content itself then needs to be optimized for optimal performance and results. Finally, an overarching theme that ties all of the content output together is quality. It will form a direct reflection of your institution, so be sure to place a high value on your content output.

There are many great and valuable types of content that schools can share with their audiences. It needs to be planned out strategically in the order to satisfy the audience, regardless of where they are in their journey. For example, you'll need to include content that aims at growing awareness and sparking interest in families looking for a school, as well as keeping the current student's families and the alumni satisfied and informed. The marketing team will also need to consider who they are targeting with content since some students are old enough to engage with content, while institutions for younger students will be catering towards the parents.

Blogs can cover important updates, tips on how to study, and a checklist to make sure you're ready for school. All of these ideas will begin to flow once you identify your target audience. Various social media platforms have parenting niches for your team to explore - from Pinterest to mommy influencers on Instagram. Then, you move on to picking the medium to deliver the message. The approach of 'showing, not telling' is always a winning one. Be sure to share a holistic portrayal of the school which is inclusive of all of the departments and activities.

To keep the content marketing interesting and to ensure you're sharing your marketing messages effectively, you'll also need to take a multimedia approach. Platforms make it easy to share a variety of posts. For example, video marketing is highly engaging, and this can work really well for schools on their website and social media platforms to showcase their school's facilities and team spirit. Including testimonials are also a great way of showing your school's community, from the teachers to the students and parents. Another example that works really well for educational institutions is infographics - there are simple ways to communicate concepts, listicles, and stats.

When you're putting together your school's marketing materials, it helps to keep in mind that it needs to maintain its position of authority. People look to schools as institutions of knowledge, so maintaining that perception is key. In addition, school marketing also involves an emotional approach. It is therefore important to share your values and qualities, as these are defining not only your school but what you'll impart to your students. Genuine storytelling is key to achieving this. To do this, be sure to celebrate and showcase current events and awards.

Content that is delivered to the inbox is important too. Having a well-crafted newsletter can be highly beneficial for schools and is great for building a community. Schools that use CRMs to automate emails and keep track of all communication with their leads and 'customers' can utilize technology most effectively. You'll need different emailers to go out to match their informational requirements. It's also a great way to share updates and messaging directly from the principal or vice-chancellor. These personal messages can be great for inspiring the students ahead of upcoming events, competitions, or exams.

Bringing it back to the content you share on your website - there is a lot of important info that should be freely available and easily accessible. From fee structures to FAQs, but there is also a great opportunity to have gated content. By having downloadable content, you can generate leads and provide helpful in-depth guides for potential families. Another idea is to feature presentations slides for parents to refer back to or webinar shows that introduce them to your teachers and teaching style.

So, who creates all of this content? Schools often work with marketing angry for content, since their content needs generally do not require a permanent in-house employee or team. An agency can offer you just what you need most optimally. This way, you also aren't at risk of relying on freelancers.
Creating Content for Your School
Ready to get your school's content in order? Speak with us at Nexa. We've helped several schools and educational institutions to develop award-winning marketing campaigns. Whatever your content needs, we're ready to help.