Content marketing is a core element of digital marketing. As we head into 2022, it's time to review your team's efforts and plans going forward. In this article, we'll be discussing guidelines to follow when completing your review, as well as techniques to keep in mind for your content strategy.
Content marketing encompasses so many things - blogs, eBooks, whitepapers, newsletters and the like. As with all digital marketing, a strategy is required for optimal success. However, many marketers are left wondering where content fits in since video's rise to the top and the state of content across the board where a flurry of content being produced in a race to becoming a thought leader.
If you've been producing content in the last few years, you'll be starting off the year with the benefit of having a content bank that continues to serve you with SEO results. It also puts you at a point where you can conduct a thorough audit of your blog and identify any gaps to be filled, as well as identify what is working and what isn't. Once you've assessed this in terms of your existing content, be sure to search for queries as if you were your target audience and see which similar questions are suggested and asked. Use this as related content ideas to broaden your presence and offers.
Another important factor is analysing your competition. Knowing who they are and what they're doing allows you to assess your position in relation to theirs, and figure out what needs to change about that. Don't stop at direct competitors alone, though - look further afield to new entrants, emerging needs, and patterns in content marketing across other industries too. There is much to be learnt and it's best to be vigilant and adapt accordingly than realise too late.
SEO is still very important and you've got to ensure your historical content is updated and optimised. This is a great exercise before the new year begins so that 2022 begins afresh without deterring viewers who seek updated content. You also need to be conducting SEO checks on your website and ongoing keyword research to inform your strategy. Apart from that, titles and meta tags need to be optimised and engaging, and you should be including schema codes to help search engines index your content.
Pro tip: Take Google snippets into account when creating blog posts. These are usually 2 sentences pulled from an article that can concisely answer a searcher's question. By gaining authority in this regard, your posts will appear at the top of search results and result in an increase in traffic to your site. Research existing and similar snippets to get an idea and be sure to include this in your articles.
The above all form part of the important starting block, with one underlying theme in common: your strategy needs to be backed by data. Once you have the analytics relating to performance, you also need to conduct research on your readers. Determine who they are so you know what their needs and preferences are.
When you're developing plans for your future content, you've got to be thoughtful in the types you're going to produce and the projects you're going to allocate resources to. This will inevitably form a part of your branding communication, so it needs to tie in with your business's goals in the bigger scheme of things.
Now, when putting your structure together, be sure to include HubSpot's Top Marketing Content Formats, namely:
Video: "Video leads across the board as the most popular and effective format with the highest ROI, and 30% of content marketers plan to invest in video more than any other format in 2022."
Blogs: "Blogs are popular, effective, and have the 3rd highest ROI of any format. The use of blogs will continue growing in 2022."
Infographics: "Adoption of infographics will continue growing as 45% of content marketers currently leverage them and 38% plan to leverage them for the first time in 2022."
Other notable mentions include:
Images
Case Studies
Podcasts and audio formats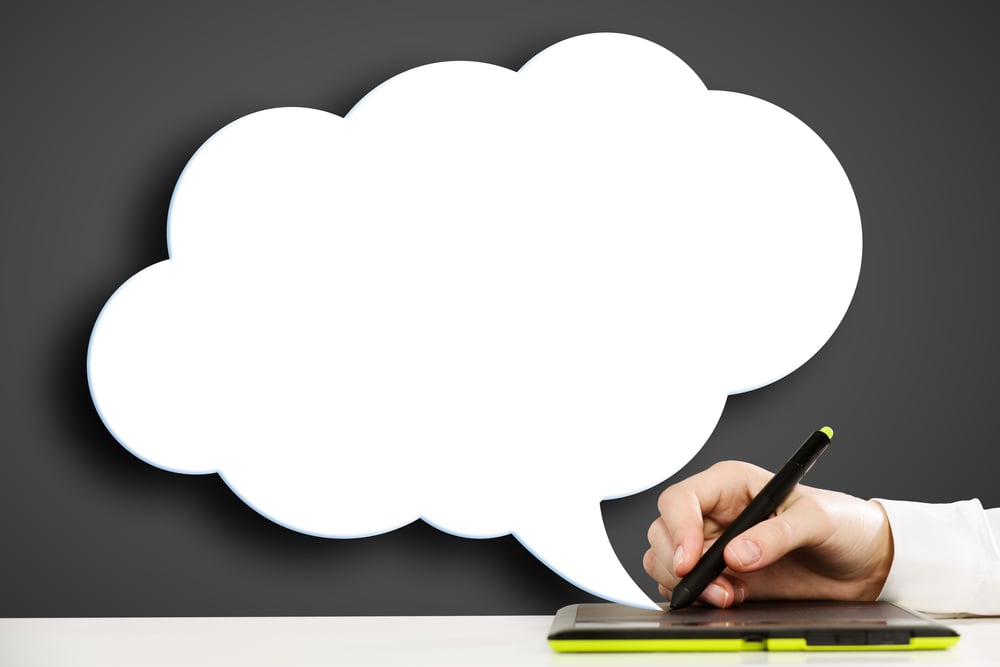 Why is this so important? Well, because content marketing in 2022 is reaching an age of refinement. The value of it needs to increase through more direct and personal targeting. This also applies to the various points in the customer lifecycle. This is crucial: content needs to be produced for all stages of the buyer journey.
While you're reviewing your business's current content position, it may also be worth reviewing your MarTech stack. Utilising technology can improve the process of creating, managing, and publishing content. The digital experience matters to audiences, so are sure your content is living up to these expectations. Since most content is digital, it's best to utilise technology where possible to enhance it - as well as to measure it.
Much of the content your produce will filter into other digital marketing too, like social media. For this, the highest possible quality is needed, as well as insight into trends and the audience's needs and desires. It should also include multidimensional aspects for higher engagement, so add in audio imagery, and visuals where appropriate.
Since content marketing is becoming more precisely produced, be sure to create content that is directed towards a particular purpose - not just for sharing and informational purposes. When devising your strategy, note that data is not only used to determine your plan. Use data in your content as a key theme for 2022. Audiences want to see proof and analysis of the numbers when they engage with content.
Related: Creative Ways to Repurpose Content
There you have it - a well-rounded approach to reviewing your current content marketing, and how to move forward into 2022 with an effective strategy. Be sure to utilise this time before year-end to get your ducks in a row. If you'd like help with any or all of the above, get in touch with us at Nexa. We are no strangers to content audits and have a team of content producers ready and rearing to go.