If you're looking for ways to use corporate video production to boost your visibility at Expo 2020, then look no further. In this article, we'll be taking you through some of the ways you can use videos for storytelling as a multimedia aid for promotions, marketing, and sales.
Corporate Videos for Expo 2020
Corporate video production is simply a professional and branded video. It can be used to communicate messages with internal or external audiences. Let's take a look at how this type of video production can be applied to Expo 2020 content for your business.
Be sure that your video strategy for Expo 2020 makes the most of this versatile medium by including promotional, marketing, and sales-driven content. This plan will include your goals, concepts, audiences, budget, timeline, processes, and metrics. It is a great way to document your involvement during the event and to extend the value of your contributions.
For example, creating these videos can help you reach a wider audience. Millions of people visit the Expo, but with its magnitude, you'll do well to include video to catch their eye and attract them to your stand. Be sure to optimize the videos when you share them with titles, captivating thumbnails, descriptions, tags, and keywords. Since Expo 2020 will be on until the end of March 2022, it is best to plan an editorial calendar that ensures you're posting varied content that is posted consistently.
Since you'll be shooting at Expo 2020, be sure that you've got the right equipment to ensure a high-quality recording. You'll need equipment that is easy to move around with and take on the go. When it comes to post-production, you'll need to ensure there is a fast turn-around time with editing and publishing the content.
Learn more about how to create a video strategy. 
Social media is an imperative part of digital marketing. Sharing videos on these platforms can work for content that is aimed at promoting, marketing, and selling during Expo 2020. You can create campaigns that are aimed at Expo 2020 to showcase the event as a fitting extension of your brand's whereabouts and visibility in the market.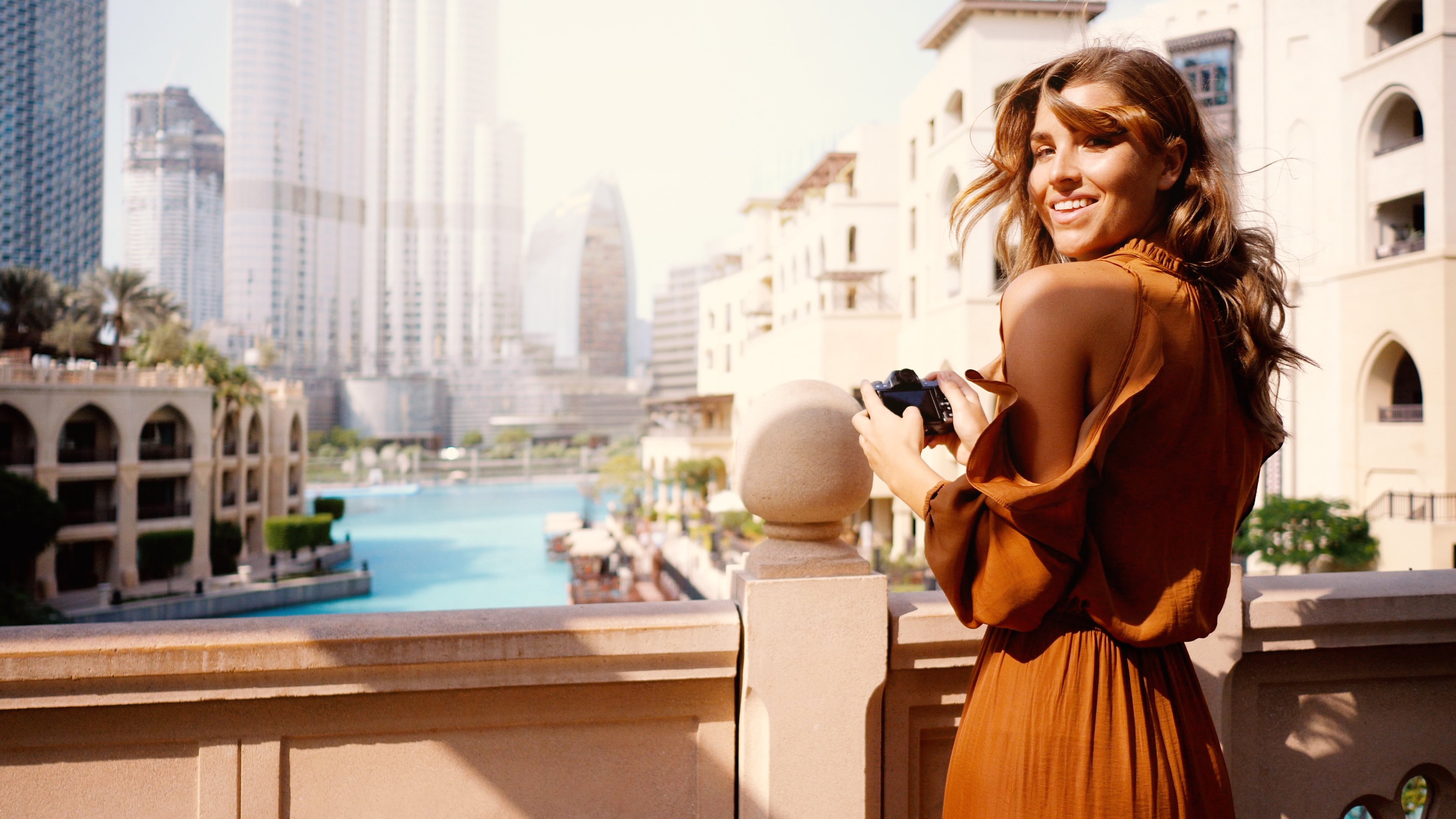 Nexa has pinpointed the top strategies for Expo 2020, which we will detail below, along with the best way to apply these to the video content:
Be distinctive: Let your videos do the talking. Let your USP shine through in your video content by presenting a distinctive corporate brand and message.
Show people what's happening: Videos are a great way to communicate the importance of your brand's involvement in Expo 2020. It is a medium that allows you to share the ways your brand embodies the Expo theme of 'Connecting minds and creating the future.' Share snippets - both pre-recorded and live glimpses of what's happening at the event to get people excited.
Get involved in the conversations online: There is a lot of talk about Expo 2020 online. You can join in on the conversation through video content. Be sure to tag it using #Expo2020 and #Expo2020Dubai. This will link your business to the event and help to increase your reach for all things Expo 2020.
Display your Expo 2020 stand: Corporate videos can be shared with your partners and shareholders showing your stand at the Expo. This can also be filmed and shared with your followers who may be unable to attend the event, or are eager to see the stand before or after visiting.
Double up on content: Consider the ways you're attracting your audience and consider the best ways to supplement the content you're sharing by incorporating video to communicate ideas. For example, video can make a blog post more dimensional by sharing a concept differently. You can create behind-the-scenes content for your Story content and longer-lasting clips that live on your social media grids.
Plan for post-event coverage: Record your involvement in Expo 2020 and package it in a highlight reel video that can be used long after the event wraps up.
Record and Share Your Business at Expo
Being part of Expo 2020 is a big deal and something your business should be proud to share. One of the best ways to make the most of this incredible opportunity is by using video content as a tool to share the experience with your audiences. Corporate video production is the key to producing on-brand content that is engaging and helps to drive your digital marketing.
Work With an Expert Team of Videographers
Nexa's team of videographers is ready to assist you with all things video content to help you record at Expo 2020. From tailoring a strategy to your business to the creation and editing of content, we're here to help. Book a meeting with us to get started. Here's an idea of what we can create for you: