Virtual events are everywhere these days - there are probably several online events you could be watching or participating right at this very moment. With the market for online meetings, conferences and events being so saturated, businesses need to come up with creative solutions to create engaging, memorable and meaningful online spaces. Here's a guide to inspire you, from pre- to post-event.
Start your event in the right way
Partnerships: This can help to elevate awareness your event by adding credibility for it. Take advantage of the benefits of being virtual by accessing experts located globally, or showcasing expertise in regions that require that skill. Partnerships also allow you to leverage an additional network of people and the power of this shouldn't be underestimated.

Campaigns: Awareness and registration campaigns in the run-up to your event or conference are an important way to create excited anticipation. Social media is great for this, as you can utilise creative tools to inform and entice your audience, such as countdowns and content teasers.

Multimedia: Being online presents you with the opportunity to design immersive environments for your viewers. To make the event or conference more aesthetically pleasing, consider using interesting backgrounds and props.

Sponsorships and e-commerce: This is a relatively new trend emerging for businesses who seek to monetise their online events for enhanced sales. You can invite sponsors as you would with physical events, or have an associated e-commerce store where people can purchase exclusive content.
Creative ideas for your events and conferences
Unify the group: How can you replicate the in-person event experience in the online, virtual world of events? Perhaps, ask everyone to get a cup of tea or coffee ready for the start of the meeting, for instance. If you're able to, have it delivered to their homes or provide discount codes for them to do so, so that everyone starts off with a shared experience. Think of other ways of engaging your audience in order a create a relaxed, information conducive atmosphere for your event.

Services: Offer beneficial services to attendees, such including a networking 'lounge' experience before and after your event. These value added services can make all the difference in both event attendance and brand appreciation.

Entertainment: Entertainment is often a factor at events, which can be carried over to online events too. Including a comedic MC is an example, or including a live performance as part of your plan for the seminar. Alternatively, concerts and classes for specific hobbies can merit entire events all on their own.

Demonstrations: If you have a product or service you'd like to demonstrate to people, this live video content is a great way to do so. This is especially great when contextualising products in a lifestyle setting, or to accompany the launch of a new product.

Illustrations: For something stimulating, consider hiring an illustrator who can draw content live as your event unfolds. This is a great way to keep people captivated and to showcase the artistic creativity of your brand.

Live streaming: If you are able to host an event or conference, opt to stream it for those who cannot make it. Your audience will enjoy the real-time aspect of it. This should be a feature for most, if not all, of your events and conferences going forward.

Incentivise attendance: Not all the people who register for an event end up attending, and there are instances of viewers dropping off during sessions too. To avoid this, you can incentivize people with rewards that require full attendance.
Wrap up your event the right way
Guest book: Testimonials are a great resource for businesses and that is no different when it comes to virtual experiences. When you follow up with your attendees, ask them for feedback and collate it in a guestbook format to showcase the success of your event.

Record and re-package: In order to save on costs and repetitive activities, businesses should always record their events and conferences. This can then be edited if need be and reused in various ways - either sending it to the audience for ease of use, or packaging it differently and applying it to other forms of related content.

Gift Bag: While attendees cannot leave with any physical gift bags, you can create virtual ones to send to them. This is a value added extra to say thank you and can include anything from virtual discounts to exclusive eBook content.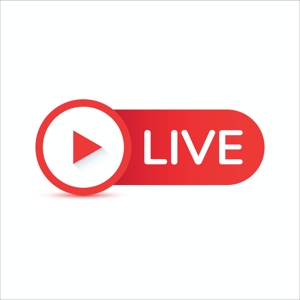 There you have it - creative ways to elevate your online conferences and events. Whether you incorporate one aspect or a combination of the above, you should consider the audience experience from pre-event, to during the event and post-event as well. This medium is one that has become necessary and in many cases, preferred. So, if you aren't yet on board, or you need to spice things up, consider these elements to give your hosting skills a boost.
Work with the experts
Nexa works with clients to deliver award-winning online marketing events. Let us help you create your next online event. Book a one-on-one online meeting with us to get started.