In today's digitally-led world, Digital marketing can be the difference between success and failure for a business. Most businesses do not have the in-house ability to cover all aspects of their marketing to the highest possible degree, so they outsource this function to an agency. This is especially true in Dubai, a digitally native city where cultural and shopping shifts are in full swing. In this article, we're discussing the digital marketing packages available in Dubai and all of the inclusions you can expect.
Is it important to buy digital marketing packages in Dubai?
Having a package deal means you know precisely what you are paying for and what you can expect. That being said, most agencies offer some room for adjustment for the services provided to include what your particular business needs. Digital marketing packages often include standard offers which are then scalable in terms of their outcomes, or services, with prices increasing accordingly. This could be based on exposure, the types of services, the leads generated or KPI figures such as traffic or engagement.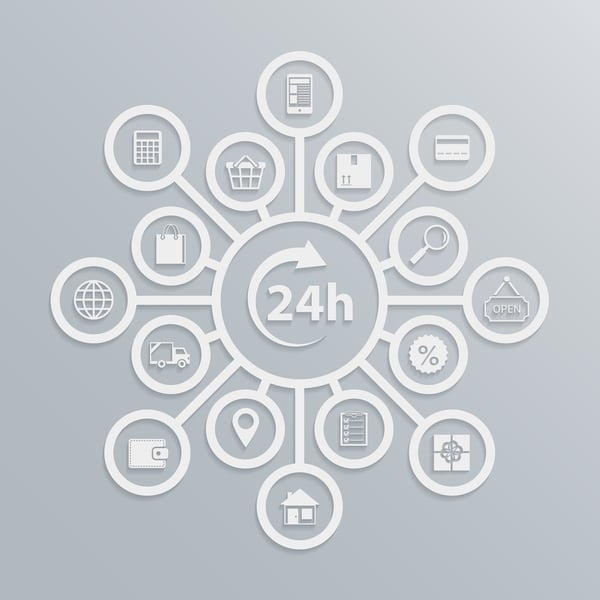 Services included in digital marketing packages:
Digital Marketing Packages in Dubai - Terms and Fees
Digital marketing should be rooted in strategy, with goals that dictate the methods used. These services are offered on a per-project basis, or as a monthly subscription. Most agencies will handle your digital marketing with a long term outlook, or help you get started. They have access to content creation experts and the tools needed to automate and report better.
By definition, a digital marketing package is made up of a number of deliverables and services. These can include content creation, social media, website design, digital advertising, lead generation or even SEO and therefore, the cost of each package is typically customised based on a client's requirements. At Nexa, our Digital marketing package prices start at AED 10,000 and can be as high as AED 150,000 per month depending on the needs of our clients.
The benefits of using Digital Marketing Packages in Dubai
Digital marketing has incredible potential to grow your business, especially in a city like Dubai, where internet usage is higher than global averages. Working with an agency does not only mean you have access to a team of experts in various related fields, but it means you save time and money as you don't need to manage or implement the process. Other benefits include working with those who know your industry well and can ensure you are meeting and exceeding the existing standards.
For a business who seeks to enter or trade within the market in Dubai, it is best to consult with an agency. They will have experience in successfully engaging with this market. By reviewing the portfolio of work, you can determine the kinds of services and results that the agency will be able to provide you with.
The process
When you select an agency, they will begin with a marketing audit. This is necessary to assess where you're at and what you need. At this stage, essential information is drawn out based on the likes of your target audience personas to market trends and your positionality among competitors. Utilising data from experience can assist in determining strengths, weaknesses and opportunities. All of this is necessary as it informs your digital marketing strategy going forward. Hence, the agency will need to provide you with in-depth reporting once they have carried out their duties, as this will showcase their achievements and set the stage for your business in the future.
Depending on the services included in your package, the agency will work on developing plans for each type of marketing activity selected. Once the planning phase is complete, they will work on getting the content created and scheduled to be published. This may require more than posting in some cases, as telemarketing will require the process of calls being made and social media involves community management, for instance.
Digital marketing is a core and significant part of a business's marketing. When outsourcing this function to an agency, the packages of services can include various forms of reaching and connecting with your audience. These are offered to meet your needs clearly and concisely, with terms, benefits, fees and processes established.
Work with Dubai's leading agency
Nexa is a leading digital marketing agency in Dubai. We provide businesses of all sizes and various industries with a full house of marketing services that can be packaged up for our clients. Chat with us to discuss your marketing needs - we'd love to help you grow your business.