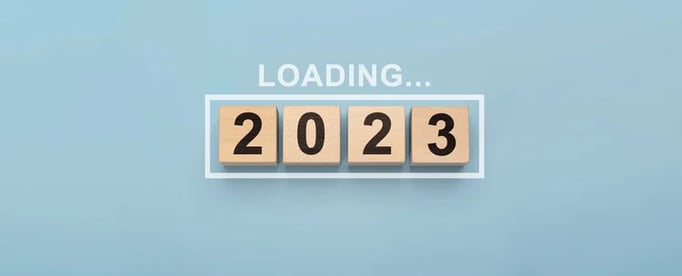 As digital marketing expands and takes up more space in the marketing arena in general, it's vital for businesses to stay on top of predicted trends that will help them grow their brand and extend their reach. Here are some predictions for digital marketing trends that will dominate in 2023 and give your business a serious edge.
1. Streamlining marketing teams
More businesses are turning to external digital marketing agencies to create and manage content. The dedicated expertise of an outside company gives businesses an advantage over competitors who choose to keep their marketing internal, as agencies will have more knowledge and specific resources to drive marketing, leaving that business to focus on other matters. Given the potential for a weaker economy in 2023, companies need to manage costs. Outsourcing becomes a good option to keep fixed costs and employee-related overheads down.
2. Marketing automation strategies
Automation is a steadily rising trend in marketing strategies due to the amount of manual work it alleviates. Automation systems allow businesses to collect high volumes of data more efficiently by moving routine and repetitive tasks through the marketing process. Implementing HubSpot in particular is becoming increasingly attractive and this trend looks set to continue in the new year. A subset of this trend is the creation of digital forms for potential customers to fill in. This, of course, is a crucial step in gathering user information and generating potential leads. Businesses looking to implement automated marketing systems will also be utilising online forms.
3. Email marketing
Another subset, email marketing goes hand in hand with digital forms. Once a business has a potential customer's information, it can include that person in a marketing-focused mailing list. Predictions indicate that the use of email marketing for product launches and small businesses will continue to grow in 2023.
4. Influencer marketing
As social media platforms have grown to become an important tool for businesses to market themselves, one strategy to further optimise this channel is through partnerships with social media influencers who have a large following on the various platforms. Influencer marketing has steadily increased in popularity over the years and is a trend that looks set to continue rising in 2023.
5. Short video content
Instagram reels and TikToks have exploded in popularity over the last year, taking up a significant portion of overall content uploaded to the platforms. Businesses have begun to incorporate short videos/reels into their marketing content and it is necessary to do so if one wants to stay visible on social media. As the prevalence of this form of content shows no signs of fading, it will certainly be a trend that businesses should aim to optimise.
6. TikTok and new decentralized platforms
It goes without saying that social media is a crucial part of a marketing strategy, but what's important to note is that TikTok will be the leading platform in 2023. In addition to that, predictions indicate that newer decentralised platforms, like Mastodon, are also gaining traction.
7. AI communication
With the recent launch of ChatGPT, AI communication is a hot topic right now. As chatbot technology continues to advance, it may see a sharp rise in usage over the next year as more businesses implement chatbots into their websites.
8. Multilingual content marketing
An exciting trend to watch is multilingual content creation. At present, almost all online content is written in English. Non-English speakers have to make use of third-party translation software in order to access content, not only limiting audience reach but placing brands at risk of having their content mistranslated. Machine translation is rapidly developing, and more digital marketers are beginning to utilise this technology.
9. B2B marketing on LinkedIn
Most internet users will be aware of LinkedIn, particularly as a job-posting site. However, the more interactive aspect of the platform has created a steady rise in usage recently. In fact, LinkedIn is predicted to account for 25% of B2B marketing by 2024, making this platform a golden opportunity for businesses to take advantage of.
10. Web3 as a new way to connect to audiences
Until now, when a customer wants to register for something online, they typically have to supply their email address. With Web3, however, customers can now create profiles/log in using their crypto wallet as an alternative way to access the platform. Businesses would be able to present verification to that customer by way of an NFT, instead of an email verification code. For example, if a customer wanted to buy tickets to an event, they could gain access to a VIP area if they have purchased that event's official NFT, meaning they would register and create their account using their wallet, not their email address. For businesses now, when they collect customer information as they typically would via email addresses, they can collect wallet information too. Having this information means that you could drop promotional NFTs into customers' wallets, for example, as a marketing campaign, instead of just sending promotional emails that may not be read.
It pays to stay up-to-date in a world where marketing trends are shifting and developing by the day. The more of these trends you use to optimise your business's marketing strategy the better, and at NEXA, we pride ourselves on having our finger on the pulse at every moment. We are excited to see what else 2023 will bring to the digital marketing world.